As some of you might have seen on our Facebook page, Becky from our London office went down to Southampton on 26th March to attend the inaugural British Marine Expo. There were several prestigious industry awards presented during the Expo. This included awards at the British Marine Sailing and British Marine Leisure Boating event, the British Marine Trades Association Awards and the Boating Business Awards.
The award category that we were in the running for was the British Marine Leisure Boating Customer Service Award 2019. The award is designed to highlight outstanding customer service within the marine industry. This accolade is presented every year to a British Marine member who has excelled in customer service.
Each of the nominees are analysed on all aspects of their customer service, the winner must shine above the competition by boasting a high-quality complaints procedure, excellent customer care and ease of contact.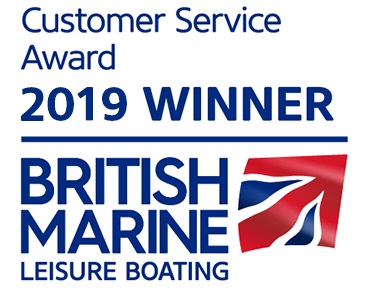 On this occasion we pipped the competition to the post and were crowned the winners of the award!
Rob Clark, Chair of British Marine Leisure Boating, commented: "As an industry we boast many examples of outstanding service at every stage of the customer's experience. Over the last six years this high standard of care has been further highlighted by those companies who have been highly recommended or awarded the British Marine Leisure Boating Customer Service Award."
A huge thank you to British Marine for recognising how much we do for our customers and of course to our teams in both London and Greece for the endless hard work! As we'd say in Greece whilst raising a glass, "Yamas!" (Cheers!). We look forward to next year's visit to the British Marine Expo!