TRY SOMETHING NEW THIS SUMMER
If you are new to sailing fear not! We have plenty of options to get you and your crew out on the water for some sun, sea and sailing. Our beginner sailing routes are a great place to start and we can help you to start your sailing journey.
Take a look below for more details...
Beginner sailing areas
For those of you new to sailing and flotilla holidays, we recommend you start out on either a one or two week Ionian flotilla.
The ideal one week option is our One Week Paxos and Corfu Flotilla. This flotilla sailing area is heavily sheltered by Corfu Island with regular afternoon breezes making it perfect for those setting sail for the first time. This route also visits some of the most picturesque village harbours in the Ionian.
If you have two weeks to enjoy some Greek sunshine, we'd recommend our Two Week Whole Ionian Flotilla. This flotilla spends a fortnight meandering through the Ionian Islands from Corfu to Kefalonia and all those in between. This route is perfect for your first trip to get used to flotilla life and make the most of the beautiful surroundings.
Our flotilla routes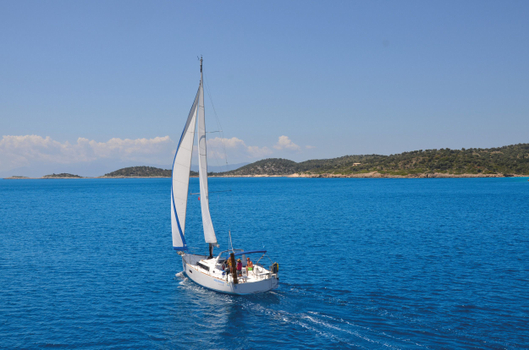 Get qualified on an RYA Course
Another great option to get you into the wonderful world of sailing is to take part in one of our RYA Courses in Greece! These courses can all be paired with our flotilla holidays so you could do a training course followed by a flotilla.  
If you are yet to set foot on a sailing yacht, we'd recommend you try out our one week RYA Competent Crew Course to get to know the basics. If you have some sailing experience but would like to build confidence and get qualified, you could complete the one week RYA Day Skipper Course.
We also run a two week RYA Combined Competent Crew & Day Skipper Course if you can get away for a fortnight. This package brings together the Competent Crew and Day Skipper courses, into a convenient two week sailing course with a couple of days off in between to enjoy your surroundings. 
Our RYA Courses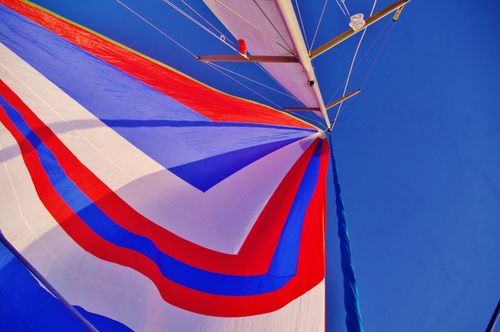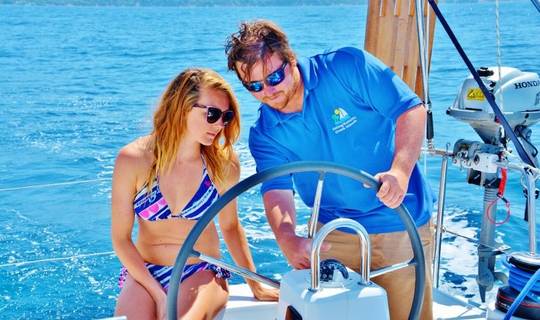 Learn to sail on a skippered charter
If you don't have qualifications and fancy a touch of luxury, why not have one of our skippers give you a tour of the Ionian Islands on a Skippered Charter Flotilla Holiday! Sit back and relax while our friendly skipper takes the helm and guides you on your flotilla holiday.
This is a brilliant way to learn the ropes without the responsibility. You can be as involved in the sailing as you like or you can be sunbathing on deck while under way - the choice is yours!
If you'd like more details about Skippered Charter on Flotilla, give our team a call on 020 8459 8787 or email SailsCrew@sailingholidays.com.
Contact our team
If you have any questions about getting out on the water for the first time, get in touch! You can give our team a call on 020 8459 8787 or send an email to SailsCrew@sailingholidays.com.
 Sea you out there!