COMPETENT CREW & DAY SKIPPER
This 'fast-track' package brings together the Competent Crew and Day Skipper courses, into a convenient two week sailing course with a couple of days off in between.  Prior to arriving in Greece participants complete both of the online courses.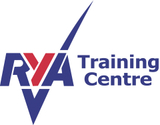 Why do our RYA Combined Course?
Get qualified to sail anywhere
The RYA Day Skipper is a valuable qualification and is recognised as evidence of competence by insurance and charter companies worldwide. Perfect if you are considering a bareboat yacht charter holiday. Once you have your Day Skipper you automatically qualify for an International Certificate of Competency.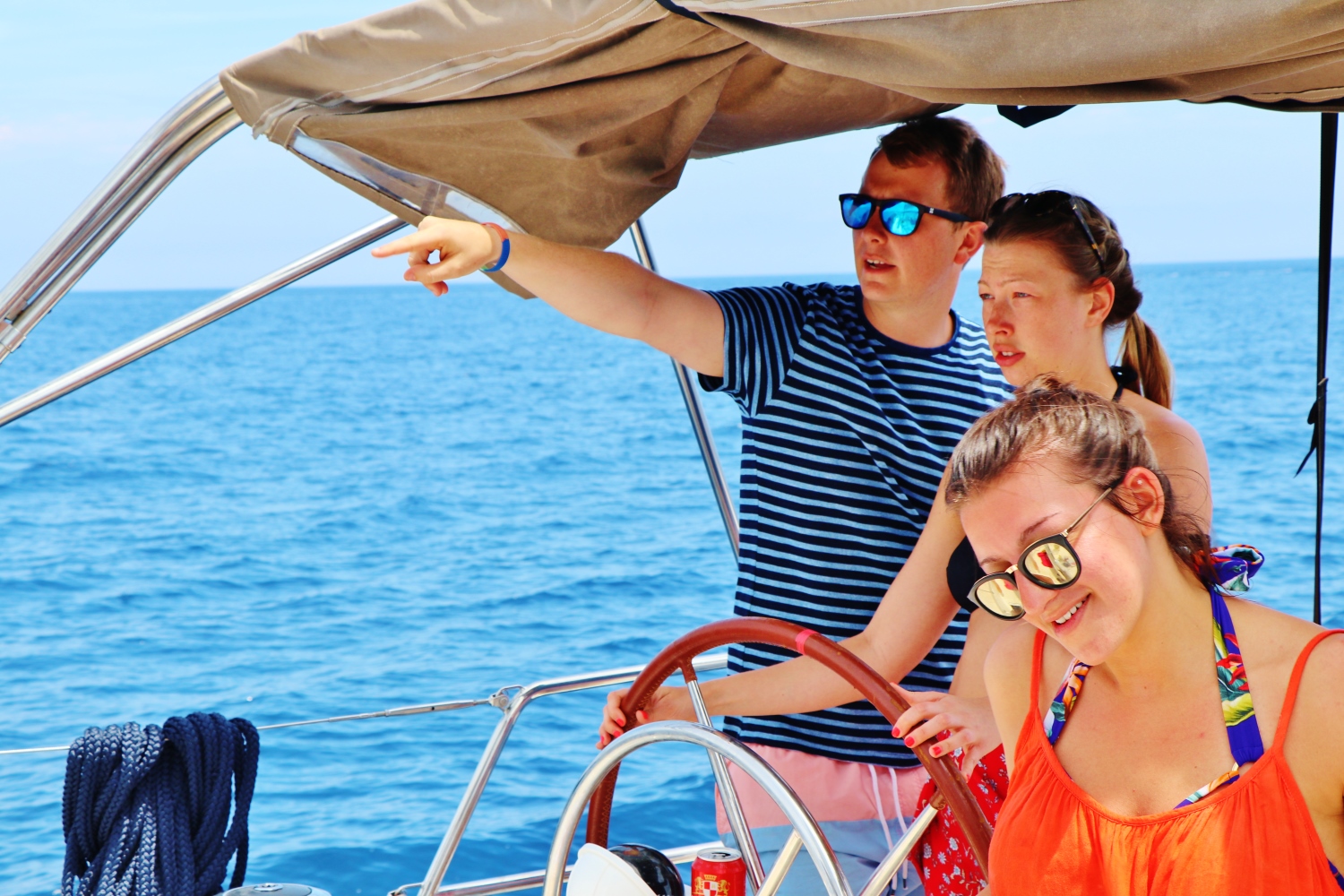 Become a confident skipper
The Day Skipper course is designed to develop your leadership skills and confidence whilst in charge of a yacht. As skipper you will be in charge of the safety and comfort of everyone on board. Being the skipper is a rewarding experience and means you can take family and friends sailing in confidence.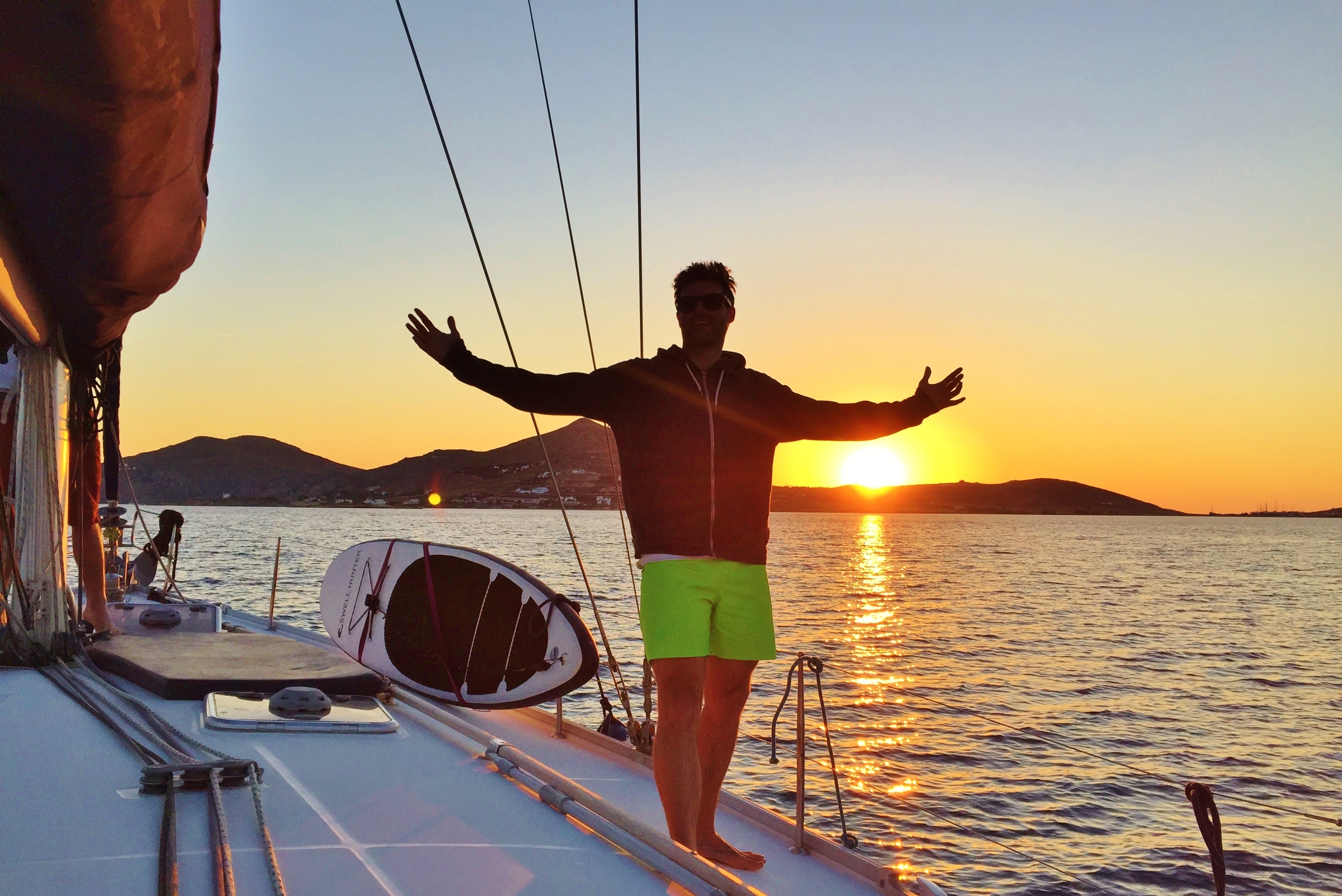 Combined Course Benefits
The combined course will take you through both the Competent Crew and Day Skipper courses. This will teach you everything, from the basics of sailing, to the essentials of skippering your own yacht. You will develop your yacht handling under power and sail, in marinas, mooring, and man overboard recovery. 
RYA Combined Course Details
Pre-Course Experience Requirements
None
*Special requests and medical conditions/disability/reduced mobility - please read page 6 of our booking conditions.
RYA Courses for young children
If you wish your child to take part, but worry they may not be fully capable of participating, never fear! They will either be awarded a Competent Crew Certificate or an RYA Start Sailing Certificate for younger sailors. So, there is no excuse not to give it a go! Feel free to call us on 020 8459 8787 if you wish to discuss bringing younger children. 
Come Prepared
Prior to arrival in Greece, you will complete our RYA Essential Navigation and Seamanship course online. This covers topics such as charts, buoyage, navigation, pilotage, tides, diesel engines, rules of the road and passage planning. The pack includes practice charts, electronic chart plotter download, dividers and a Portland plotter to get you started. So you'll be fully prepped before your arrival in Greece!
Our unique online training
Our unique online learning portal gives you the opportunity to learn some of the necessary theoretical skills, without having to leave the comfort of home. The course is RYA approved, and is designed for students who cannot afford the time to attend lengthy shore-based classes. The online courses are tailored to provide the skills particular to the Day Skipper syllabus. In addition, we provide supplementary RYA course materials to further aid each student studying the theory element. Essential Navigation & Seamanship is a certified RYA course, for which, successful students will be offered a certificate upon arrival in Greece.
Got five minutes?
Why not try out our Online Course Demo with Steve from Corfu Sea School from the comfort of your sofa?
RYA Combined Competent Crew & Day Skipper - From £1995
• 14 nights aboard the yacht, with 10 days full instruction
• Tuition from one of our brilliant instructors
• Sunshine and swim stops
• Online training provided by Corfu Sea School
• RYA course materials and Logbook
• Breakfasts, lunches and 4 dinners on board
• Fuel, water and marina fees
• Bed linen and towels
• Waterproof jackets
Flights to Corfu and/or local airport transfers can be arranged by Sailing Holidays, we will be happy to assist and quote for your requirements. alternatively you can make your own way to Gouvia Marina.
VHF Short Range Certificate - £120
Why not add the VHF certificate to your course? This can be easily added to any RYA course. It is now a requirement to charter a boat in Croatia that at least one person on board has a VHF certificate. 
Combining an RYA Course and Flotilla Holiday
Simply ask about this at the time of booking. You will be able to combine an RYA course with our One Week Paxos Flotilla, One Week Corfu Highlights of the South Ionian Flotilla, or our Two Week Whole Ionian Flotilla.
Combining an RYA Course and a Yacht Charter Holiday
Our independent yacht charter holidays do not include flights as standard but these can be arranged. If you are looking to combine your RYA course with a yacht charter in the Ionian Islands simply ask about this at the time of booking. Please note that if you are planning to skipper your own bareboat after completing the course, should you not pass, you will need to arrange and pay for an on board skipper.
Our specialised training yachts & accommodation
Our courses are taught on our dedicated training boats, three Beneteau 393's. These are specious modern cruising yachts, set up exclusively for teaching, equipped with all the essentials.
On board equipment
The yachts are furnished with modern instruments such as GPS, chart-plotter, Navtex and wireless wind, speed, and depth transducers. They have modern galleys which include a double sink, large fridge, and oven. Each boat is fitted with clean, modern heads and a holding tank.
Food & Drink
All breakfasts and lunches are included in the cost of the course, as well as two evening meals cooked on board. Greece is blessed with an abundance of tavernas, and there will be lots of opportunities to eat on-shore. If you have any special dietary requirements just let us know.
Showers, Linen & Towels
One bath sized towel per person, all bed linen, pillows and duvets are included. So there is no need to bring along that most glamorous of items - required for many a training course in the UK - a sleeping bag. There is a shower on board, and the course often stops in ports that have showers and facilities ashore.
Which flotillas can I pair my RYA course with?
What are the next steps?
Like the sound of our RYA courses? Check out the options below for taking the next step to becoming a qualified skipper or crew member. Choose between booking a course with family and friends or booking a berth on board a shared course boat.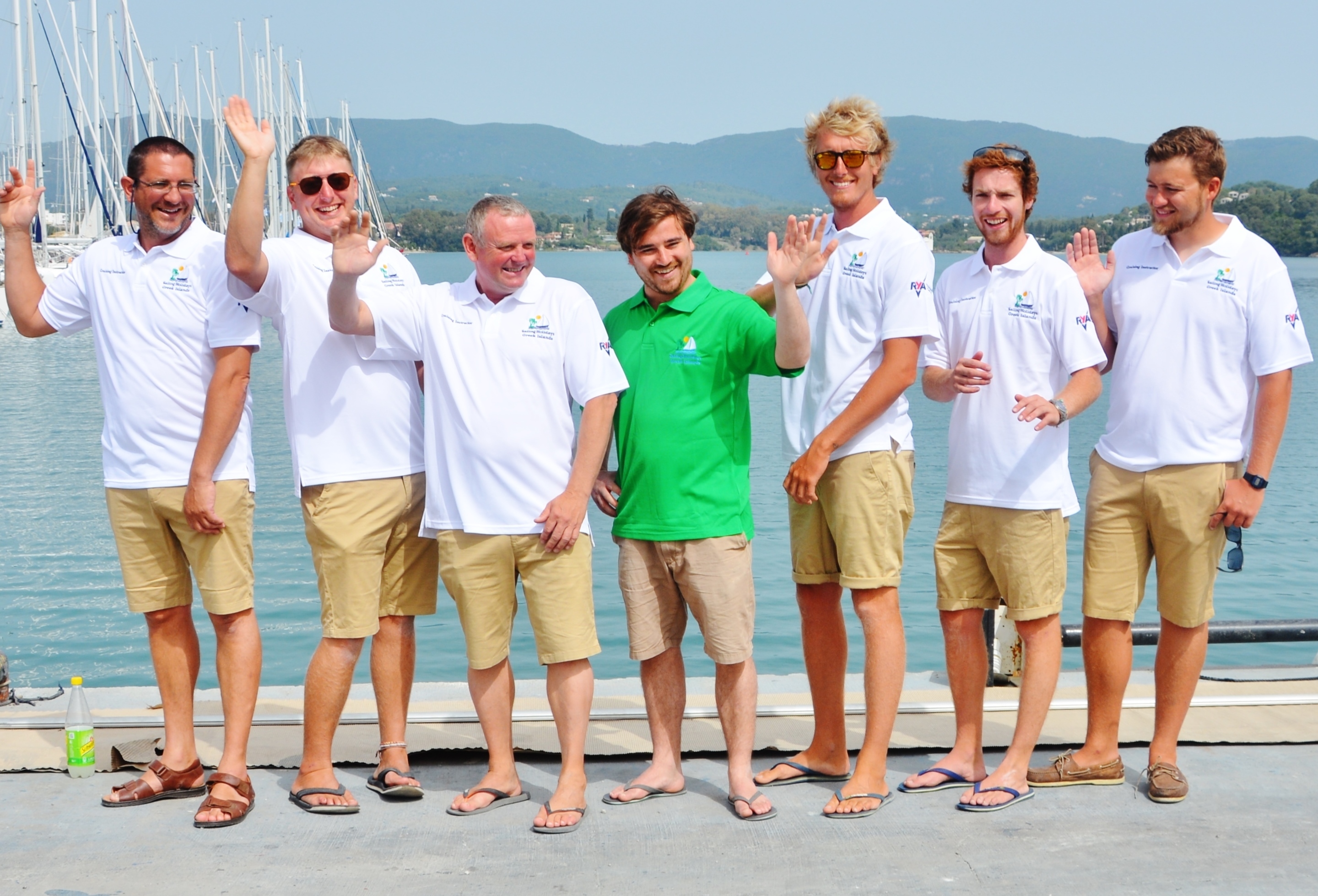 Get in touch
Still not sure which RYA course is for you? Get in touch with one of our team in the London Office. We have all been on the boats, know the instructors and most of us have even done the courses ourselves! Charlie is our RYA specialist and so if you have a burning question he is your man.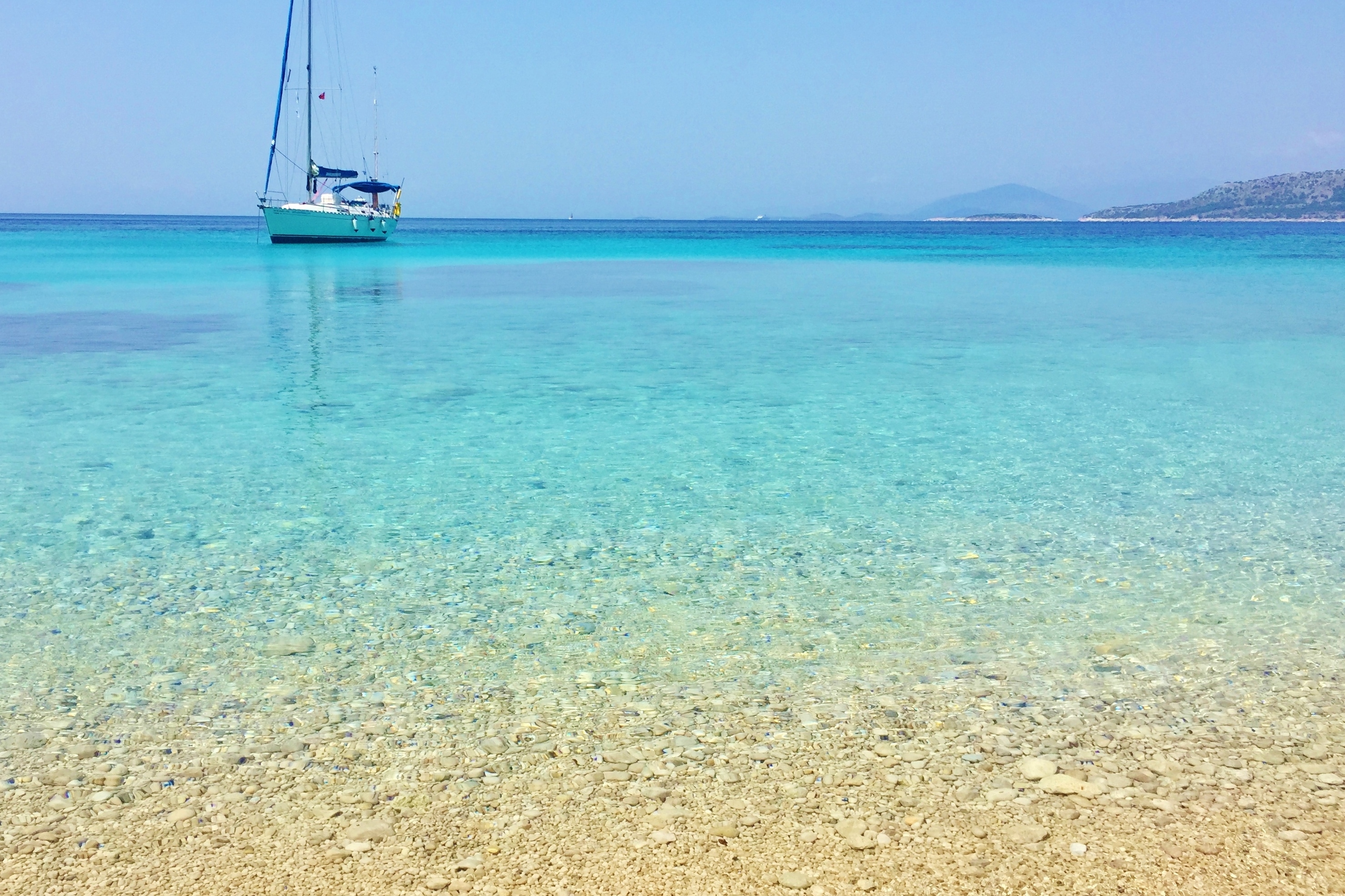 Join a training yacht
For the RYA courses you can simply book a berth on our school yacht, sharing the yacht with other students (you won't be obliged to share a berth with someone you don't know of course). The maximum ratio of participants to instructors, on each yacht, will be 4:1 (often 3:1).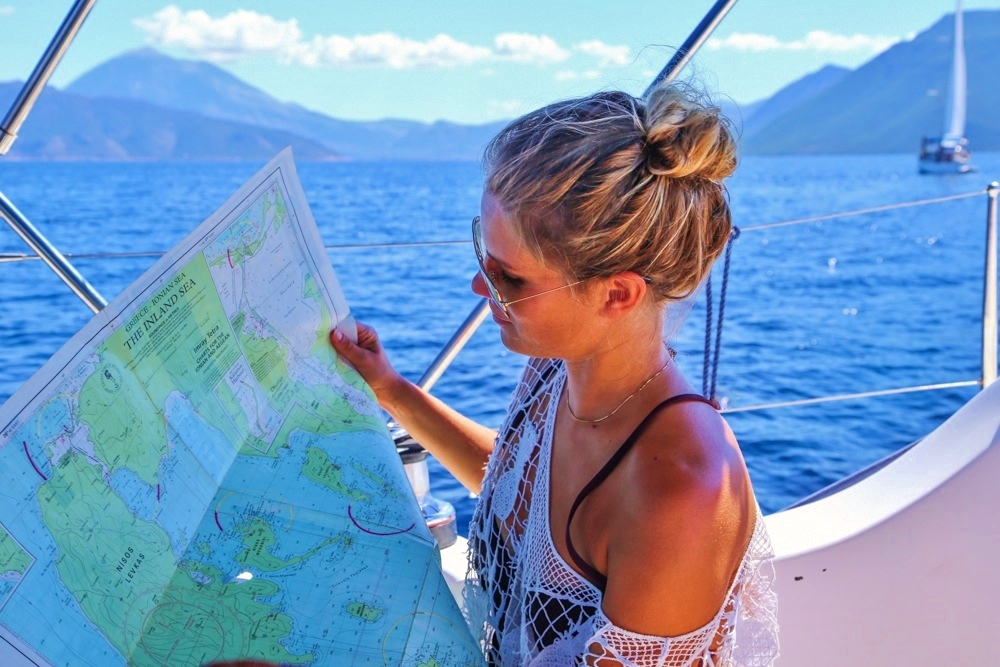 Book a private course
Why not book a whole boat and a private instructor? With three or more of you embarking on a course there are no additional costs to pay. If you are a couple or two friends and would like a private course, you can pay an additional fee to have the instructor all to yourselves.