A well fed crew is a happy crew...
The countdown is on...6 weeks until our first flotilla sets sail for Summer 2019! To continue our "shakedown for summer", our second practical guide is a compilation of our favourite onboard meals!
From the inital provisioning of the boat through to day to day supplies, it is important to plan ahead! All of our flotilla bases have excellent shops for stocking up, your lead crew will then advise when shops, greengrocers, bakeries etc. will and won't be available during your holiday.
With our flotilla sailors help, we have put together some of our favourite tasty treats. From easy lunchtime fuel to two-pan dinners, we have tried to cover all bases.
We would recommend doing an initial shop when you arrive to make sure you have all the basics you need for your week or two afloat. To get you started we have put together what we believe to be the perfect first day shopping list.

All of our yachts have a twin gas hob in the galley, then (dependent on the yacht you are sailing on) there is either a grill or a grill and oven. We find that the two gas rings are enough to whip up some delicious breakfasts, lunches and even dinners. On most of our Ionian and Saronic Island flotillas, you will be stopping off at village harbours that have at least one taverna. On our Sporades flotilla there may be a few more nights where you will be dropping your anchor in a secluded bay for a night under the stars.
On any of our flotilla routes, if you are going to be spending a night in a location where there are no amenities, then your lead crew will pre-warn you.
We have put together some delicious recipes for all eventualities, take a look below to get your chef juices flowing.

This spaghetti recipe is our take on Spaghetti Puttanesca. We won't go into the meaning behind this recipe (however a quick Google will help), but what we will say is that this is an excellent two pan meal for an evening onboard. So sordid story or no sordid story, you will find us knocking up a Spaghetti a la Sailor whenever the need arises!

When we dream of settling down to our first meal in Greece, our mind can't help but wander to the delicious Greek Salad. The summer sun ripens the vegetables to create a sweet salad like no other! Throw these few simple ingredients in a bowl and serve for lunch and we guarantee you will have a boat full of happy sailors!


Some of our flotilla sailors opt to host a pot-luck dinner, each yacht brings their own offering to create a delicious spread for the group. A crowd pleaser is always the humble potato salad, this can be made in advance and put in the fridge or served warm. All you need is a few simple ingredients, using one pan, and you'll be on your way to a tasty dish!
Many couples out there may choose to spend a romantic night on board whilst at anchor. Something a little bit fancier may be called for on this occasion! If you manage to hook yourself a fresh fish more the better but this recipe can be achieved with a shop bought catch!


We think that the key to onboard cooking is to keep it nice and simple, the last thing you want to be doing whilst on holiday is slaving away in the galley. This selection of recipes covers breakfast, lunch and dinner and will hopefully make for an easier life for your designated chef (or chefs). With very few ingredients involved, these can be thrown together in a matter of minutes!

Last, but not least, a favourite of ours, the dip recipes! These are a tried and tested selection of crowd-pleasing dips which are perfect for all occasions. Whether you are playing host to your fellow flotilla sailors for drinks and nibbles onboard in the evening or looking to fuel up your crew at lunch, these dips are sure to go down a treat!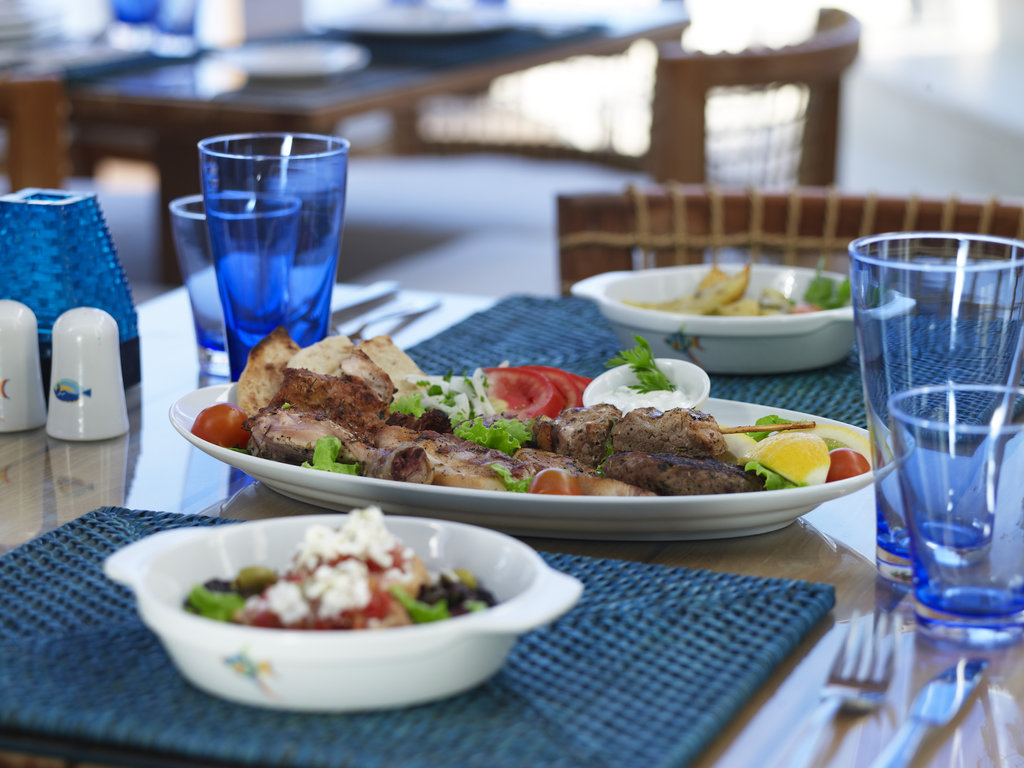 A few top tips...
- We think we supply all the tools you could need in an onboard kitchen. Some of the key ones are - vegetable knife, grater, chopping board, colander, pans (including frying pan) and obviously crockery and cutlery. For more details, take a look at our inventory list by clicking here.
- Make sure that you are gas safety aware - turn off the gas at the bottle and at the stopcock when not in use.
- Remember, as soon as you start your engine, turn the fridge on at the switch panel. If you find that the element in your top opening fridge does not get very cold, mention it to your engineer as it may need a little gas top-up. Remember to switch the fridge off at the switch panel when you stop your engine. Most mini markets sell frozen bottles of water which can be drunk once defrosted, these can assist the fridge if you are not using the engine much. A full fridge stays cooler than an empty one.
- Bay stops are the perfect time to relax with your crew and enjoy a meal on board. To make sure you have a relaxing time at anchor, check out the first of our Summer Countdown practical guides Free Swinging Tips.
---
Keep an eye out for our third Countdown to Summer Practical Guide, which will be coming your way in a couple of weeks! In the meantime if you have any questions please get in touch - you can call our Sails Crew on 020 8459 8787 or email This email address is being protected from spambots. You need JavaScript enabled to view it.