FLOTILLA AND YACHT CHARTER...WHAT'S THE DIFFERENCE?
A good place to start when thinking about booking a Sailing Holiday is what kind of holiday you would like to do. When it comes to Flotilla and Yacht Charter, there are some marked differences......
GET IN TOUCH
FLOTILLA SAILING HOLIDAYS...
A flotilla Sailing Holiday is essentially a group of yachts sailing together with the assistance of a lead crew.
- Yachts are able to explore during the day before meeting the lead crew in the evening.
- The crew will be on hand to moor you up in the evening. 
- The skipper and hostess will briefing you every morning so you know what you can expect to find in the next harbour. 
- The engineer is on hand to fix anything that needs their attention. 
- You are able to join in with flotilla social activities as much or as little as you want. 
YACHT CHARTER HOLIDAYS...
Yacht Charters come in all shapes and sizes but during your week or two weeks you are essentially responsible for your holiday and where you visit. 
- Independent Yacht Charter - you and your crew are in charge of sailing the yacht. This includes route planning, mooring etc. There is a base team on hand should you need them at any point during your holiday.
- Skippered Yacht Charter - you sail on your own yacht but with a professional skipper on board. They will advise on places to visit and let you be as involved as you wish in the sailing of the boat. 
- Luxury Yacht Charter - this a yacht that is hired with a professional crew which includes a skipper and a hostess. They will take care of everything for you including provisioning and cleaning of the yacht!
WHAT TIME OF YEAR DO COUPLES TEND TO GO SAILING?
Generally, couples sail on our flotillas outside of the school holidays; mainly in May, June and September! It's a great time to be out on the water as the climate is warm and the harbours are quieter, making for a more authentic Greek experience.
MAY & OCTOBER
In May and October the weather can be a little more changeable (making for slightly better sailing). The temperatures during the day can be anything from 20 to 28 degrees but do drop more in the evening (light layers are a must). The wind in the Ionian is generally at it's strongest during these months.
JUNE & SEPTEMBER
In June and September, the weather is more reliable and the temperatures are a little higher. Daytime highs are in the mid to high 20's and the evenings are warmer than in the early and late part of the season. The sea temperature will be lovely for swimming at this time of year.
JULY & AUGUST
In the peak summer months our flotillas are very popular with families. It will be get pretty warm during this time, with midday temperatures reaching the mid 30's. Having said that, a dip in the sea is the perfect way to cool off plus our yachts are equipped with fans in the cabins.
WHICH ARE THE BEST FLOTILLA ROUTES FOR COUPLES?
This all depends on your sailing experience - if you both enjoy a bracing sail and exploring remote islands our two-week Sporades Islands Flotilla would fit the bill perfectly. Alternatively, if you'd like a week away with light breezes and you prefer relaxing lunchtime dips in the sea, we'd recommend our one-week Ionian Islands flotillas.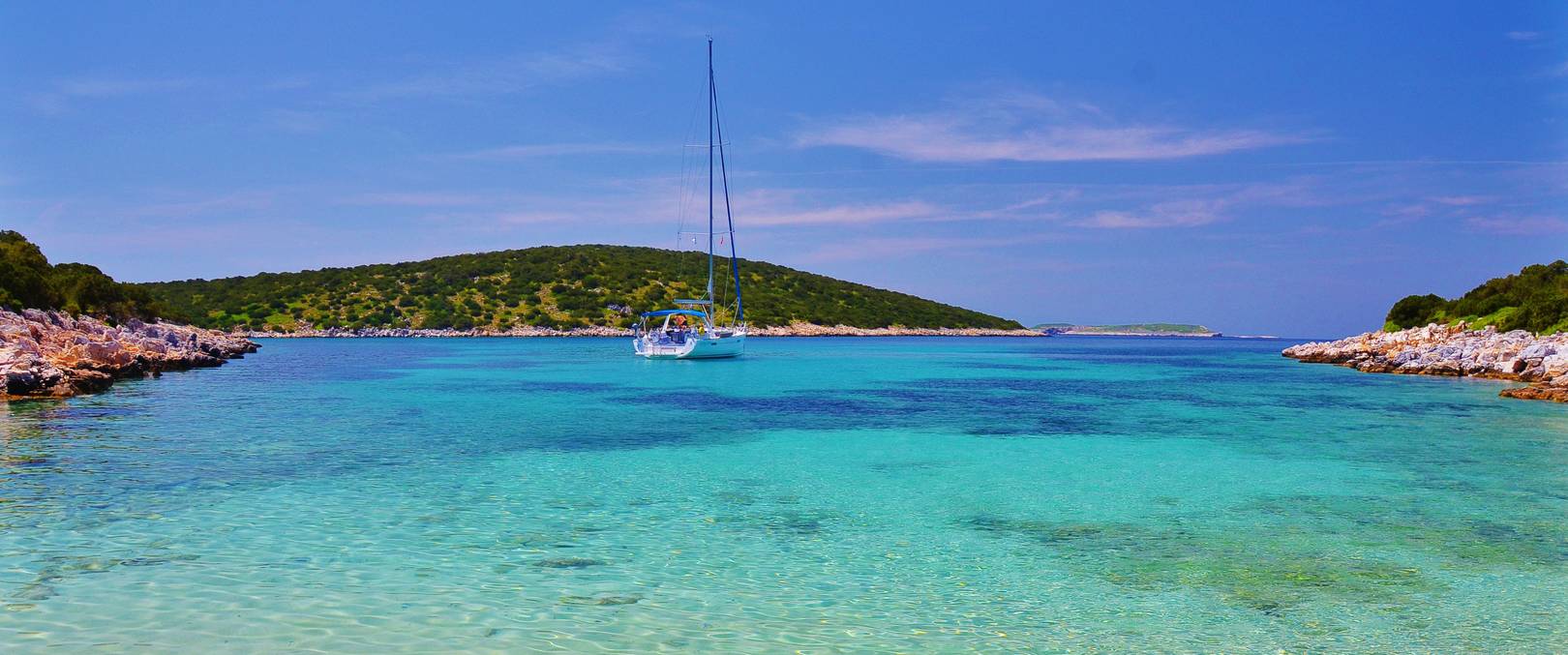 TWO WEEK SPORADES ISLANDS FLOTILLA
The Sporades Islands lie to the North of Athens, in the Aegean Sea. Amongst other things, they are famous for the regular summer meltemi winds and as the setting for the 2008 'Mamma Mia' movie. The area is also home to the National Marine Park of Alonissos and the endangered Mediterranean Monk Seal.
View this flotilla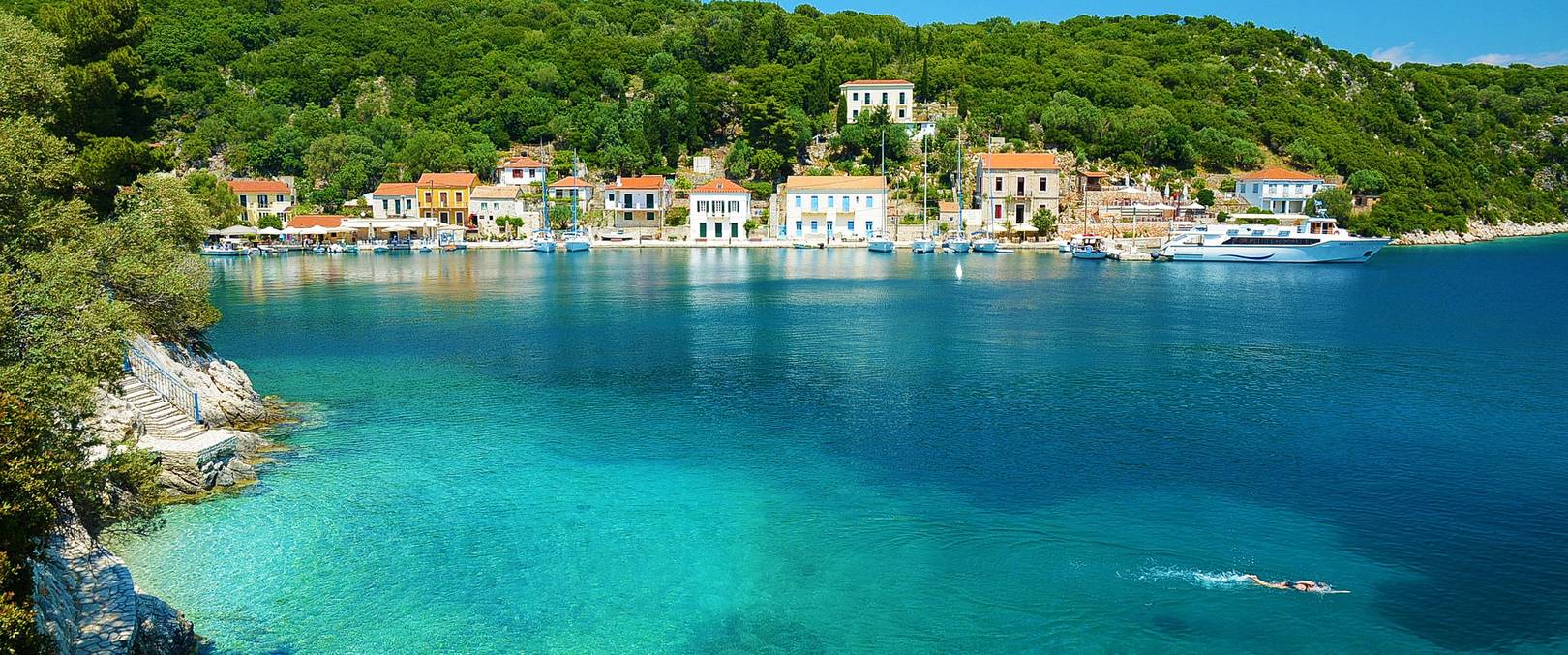 ONE WEEK KEFALONIA FLOTILLA
This route is the perfect combination of bustling harbours and quiet secluded bays. If you want to treat your self to a fancy meal then the waterfront in Fiskardo is the place to go. Or if you want to spend the evening gazing at the stars from the comfort of your own boat then Kalamos Island can't be beaten!
View this flotilla
FOR THE LOVE OF SAILING...
Sailing itself is a test for any relationship from working together tweaking the sails and pulling lines to mooring up after a day out on the water. There's always a strong sense of achievement when you can look back on a great day sailing as you wind down with a cold one watching the sun set. Sailing often brings couples closer together too. Living in close quarters, exploring new ports and experiencing fabulous local delicacies all make for a fantastic shared experience as well as an unforgettable sailing holiday.
WHERE CAN I GO SAILING?
The beauty of an Independent Yacht Charter holiday is that the Med is quite literally your oyster! You can enjoy the fabulous Greek Islands, head across to culture rich Croatia or Turkey, take a trip to sunny Spain and even savour the delights of Italy! There's nothing quite like sailing Europe's finest coastlines as a two...
WHAT TYPES OF YACHTS ARE THERE TO CHOOSE FROM?
In short, plenty! There are a range of yacht sizes to choose from depending on the amount of space you like to have onboard. Whether you prefer a cosy 34ft sailing yacht, or even a touch of extravagance with a Luxury Crewed Charter and your very own Skipper and Host – we can deliver! In the Yacht Charter Division our range of holidays is vast and we are confident we can cater to whatever your heart desires for the perfect sailing escape.
YACHT SEARCH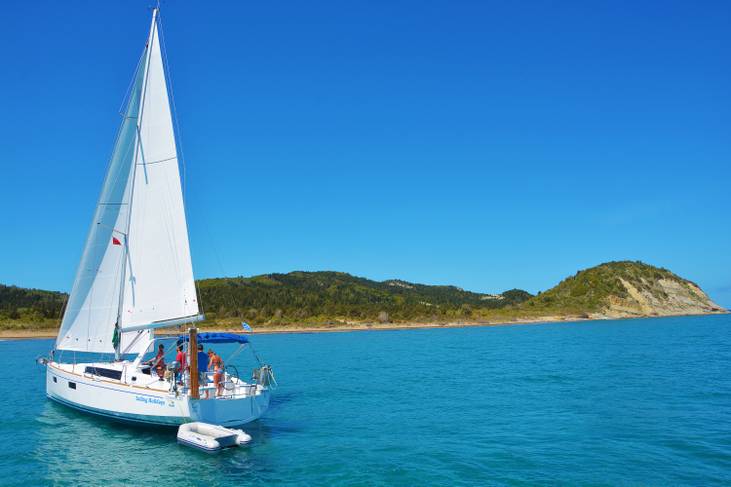 WHERE CAN WE SAIL TO REALLY GET AWAY FROM IT ALL?
There are several great places to sail if you are looking to escape other sailors. Although Croatia is not notorious for being quieter when it comes to sailing, the Kornati islands are often overlooked. Turkey is a surprisingly unchartered sailing area which is great for a secluded sailing adventure. That being said it also depends what time of year you plan to sail, as you can imagine July and August are going to be busier wherever you go!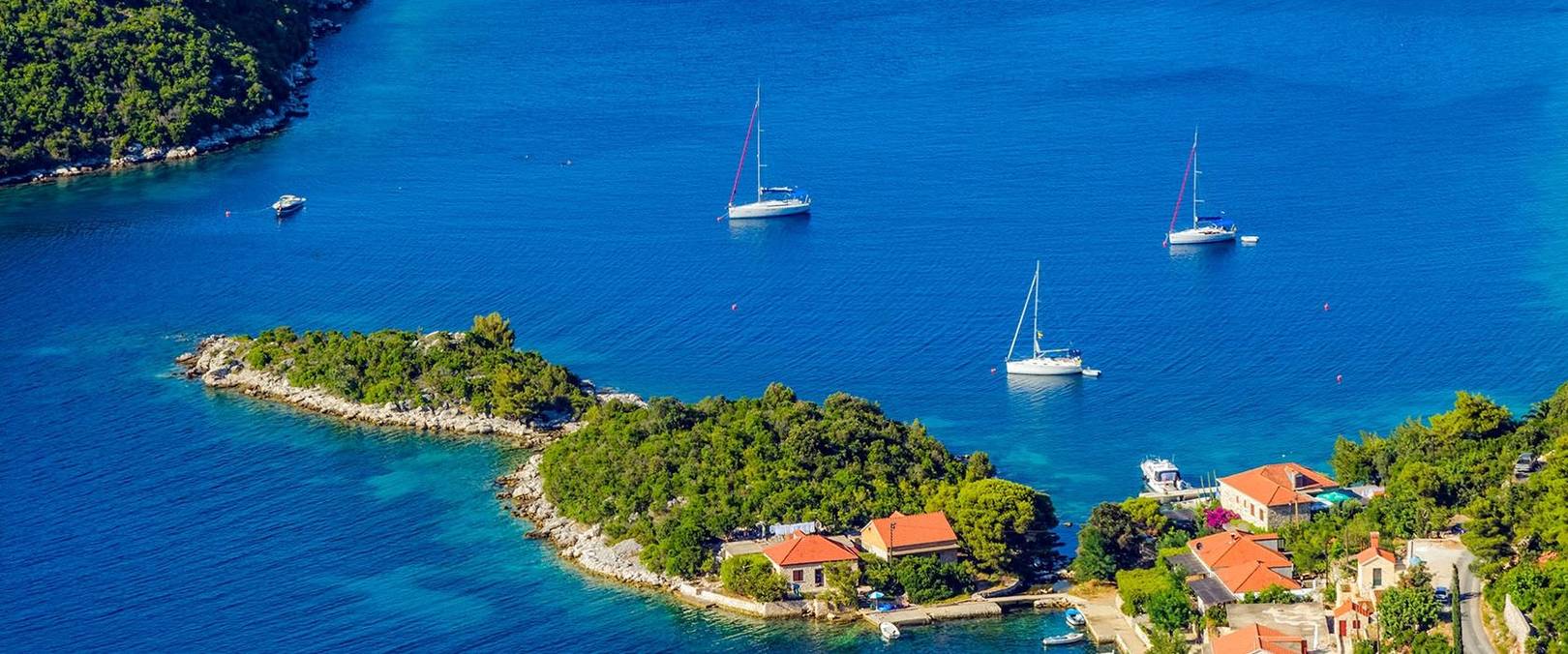 KORNATI ISLANDS - CROATIA
This area is made up of over 140 islands and islets meaning there is always another bay just around the corner! You can sail from several different bases including Biograd, Zadar, Sibenik or Sukosan. This is a great sailing area if you enjoy spending nights at anchor in secluded bays!
Explore This Area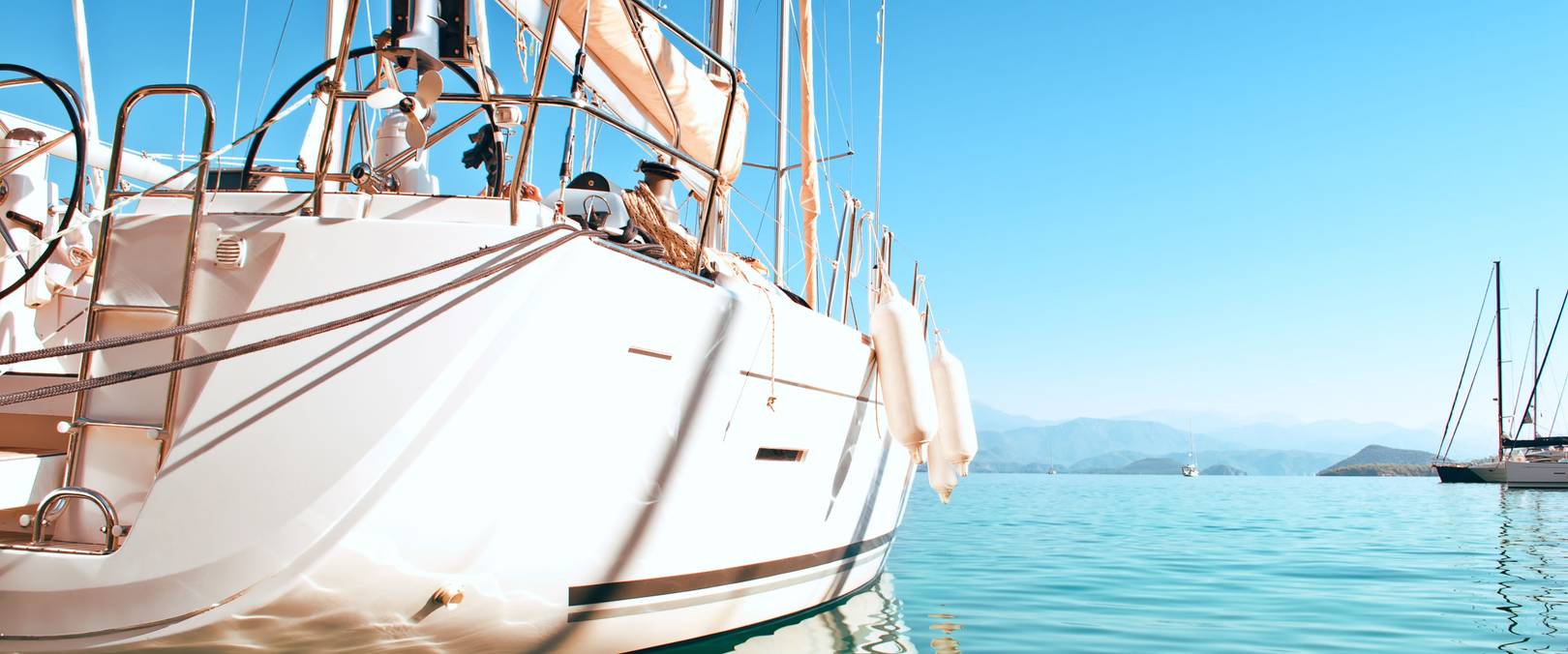 SAILING FROM BODRUM
Home to traditional villages, uninhabited islands and striking coves, this is a very popular area for those who like to combine splendid sailing with captivating culture. You will find a combination of livelier harbour and sheltered anchorages when sailing from Bodrum.
Explore Turkey
OUR YACHT CHARTER VIDEOS
Our videos are the perfect way to get an insight into how Yacht Charter holidays really work! Click below to see a selection of videos from us and from our sailors...
Videos
GET IN TOUCH...
If a sailing adventure is next on your bucket list then get in touch! Our team are always happy to chat and would love to answer any questions that you might have. Whether is be flotilla sailing or yacht charter, we can help!