Becoming a shore-based hostie
A shore-based position is ideal for someone who is new to the industry and hopes to gain the necessary experience to work as Lead Crew or similar in years to come.  It is ideal for those with fantastic social skills who like the idea of working in the Greek Islands and enjoy the associated challenges of working with people and yachts.
You must be flexible in your attitude, have a strong work ethic and be able to work unsupervised.  You will be dealing with clients and so you must be polite, approachable and have a tidy appearance at all times.   You will need to be able to work as a part of a team, communicate well with others (both clients and staff) and assist others whenever necessary.
APPLY NOW
The shore-based role is split into 3 sections throughout the year: build-up; sailing season and lay-up.  The main role of shore-based staff is to support the flotilla lead crews to make the season run as smoothly as possible, for both the clients and the company.  As a member of the shore-based team, you will be expected to fill in as flotilla lead crew should the need arise.  It is an ideal position for those wanting to up-skill with the intention of becoming lead crew or working in the super-yacht industry in the future.
If you would like to find out a little more about what you can expect before you apply, read on!
The Shore-based Hostie role is split into three defined periods throughout the year.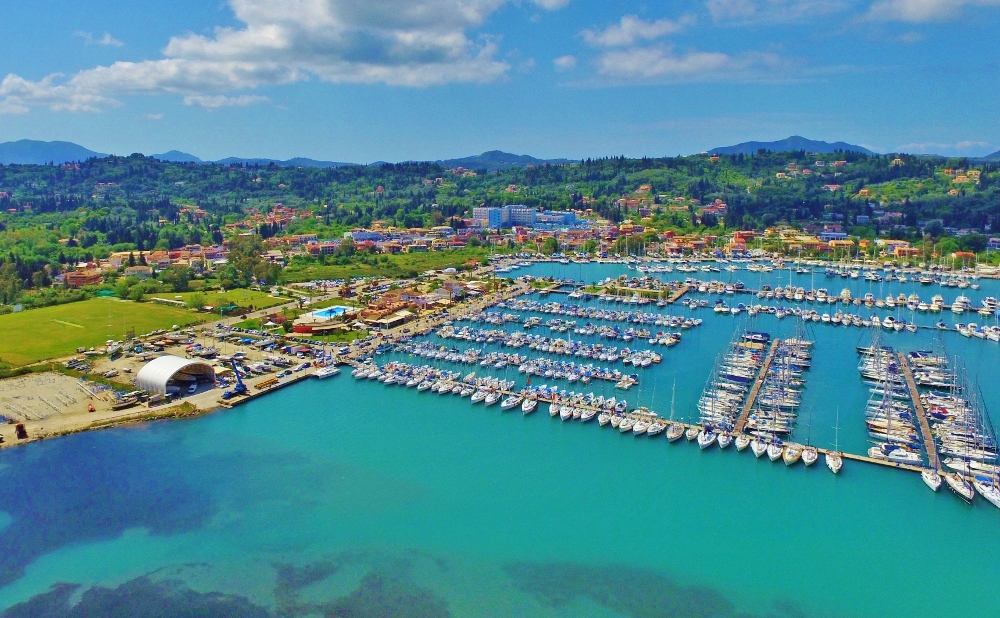 1. Build Up
'Build-Up' is the name for the months spent getting the boats ready for the start of the season. The first clients arrive in early May and the boats must be immaculate so 'Build-Up' is a very busy time.
The shore-based staff perform a variety of roles during this period, all based around supporting the lead crews and getting the boats ready.  The jobs you will be assigned will vary on the progress made by the lead crew, some days will be spent in the marina helping the hosties clean the boats and other days will be spent preparing the boat inventory requirements at the store in Tzavros (about ten minutes' drive from the marina).
Your tasks may include:
- Cleaning boats to a very high standard
- Preparing all types of inventory required for the boats
- Helping flotilla hosties do inventory checks for their fleets
- Helping flotilla hosties put on cushion covers
2. Sailing Season
The charter season begins at the start of May and finishes at the end of October.  As shore-based staff, you will work from 9am-5pm on Monday, Thursday and Friday.  Tuesday and Wednesday are your days off. On Saturday, we start work at 8:00am and Sunday at 8:00am.
We have one week and two week flotillas, based out of 5 ports – Plataria, Sivota, Nidri, Astros  and Orei.  Every Saturday, you will meet at the store at 8:00am and travel to one of our bases to assist with 'turnaround' day. This is when the old clients leave and the new ones arrive.  It is the busiest day of the week as we have a limited amount of time to get the boats back up to charter standard. Upon arrival at the base you will be given jobs to do by the base manager or just helping the flotilla hosties as they come in.  Plataria, Astros and Orei you have an added task of making up the linen bags, starter packs and cleaning buckets in preparation for Sunday's turnaround.
Your turnaround tasks will include:
• Making up the linen bags (Saturday in Plataria) • Tidying the store • Airport transfers (Sunday) • Occasionally cleaning boats • Fitting clients with lifejackets (Sunday pm and Monday am) • Assisting novice clients on first day sailing (Monday) • Being available to answer any questions clients may have • Stock take of the stores (Monday)
We offer a service called an "Extra Pair of Hands" to our clients that are new to sailing where one of our staff members will join the clients for a day (or two) who will teach clients the basics about sailing on a flotilla holiday. All of our Shore-based staff will be expected to know how to sail before the sailing season begins so that they can offer a helping hand to our clients during the summer. 
Sunday starts at 8:00am and carries on until everything is finished and the new clients have arrived. You will meet at the store and delivery clean linen and starter packs to boats. As shore-based hosties you will be doing an airport run: it is your responsibility to make sure you have everybody who is assigned to your coach on board before the departure time, allowing you to leave on time. You will escort the clients to the airport and ensure they get in the right queue upon arrival. Preveza airport in particular is hectic and it is down to us to manage the queues, not just for Sailing Holidays clients but for everybody in the airport. You will need to be firm at times, whilst maintaining a professional manner. Communication and teamwork are essential with all reps within Sailing Holidays and other companies in order to avoid confusion and keep the clients happy.
Monday morning starts at 8:30am and once again you meet at the store. You will be doing a store stocktake and any other jobs that come up
After the flotillas have left port on Monday, you will travel back up to Corfu.
Tuesday morning is spent unloading and sorting all the returns from the flotilla bases and continuing with on-going jobs.  Thursday and Friday are business as usual.  Your weekday tasks may include:
• Preparing paperwork for turnaround packs • Making up linen bags • Replenishing stock required in the bases using the stocktake lists • Putting together any requests made by the lead crews for the following turnaround • General tidy up • Preparing airport bags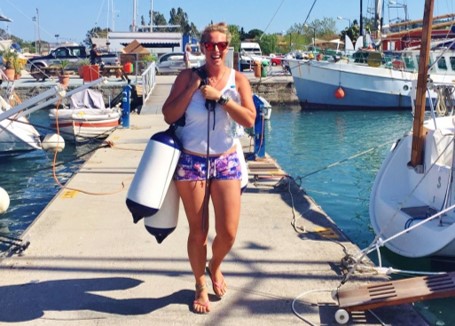 3. Lay-Up
Lay-up, at the end of the season, normally lasts for two weeks.  During this period all the yachts are prepared for the winter.  As shore based hosties you are responsible for ensuring the correct organisation of all fleet inventory in the store.
Your tasks may include:
• Washing and folding of sails • Separating linen • Putting inventory away • Keeping the foyer and hostie section tidy • Counting of linen and inventory • Preparation for end of year audit
Our Contact Details
If you think you have what it takes and would like to apply for a job with Sailing Holidays please contact our Recruitment Team with your CV and a covering letter.
Email - work@sailingholidays.com 
Or click below to fill our an application form...
Apply Now!