Becoming a flotilla hostie
The Hostie is generally regarded as the 'people' person and the most sociable member of the lead crew. They are the link between the crew and clients and their attitude can make or break a flotilla.
If you are enthusiastic about the holiday your clients will be also.  It is generally a little harder for the Hostie to earn the respect of the clients than the Skipper or Engineer. You therefore need to be approachable, understanding and discreet at all times. 
You will need to be able to communicate to a wide range of clients (of all ages, including children) and staff. You will need to be able to work well within a team and be prepared to help your Skipper / Engineer when required.
To be one of our Flotilla Hosties it is not essential to hold any formal sailing qualifications, but an RYA Day Skipper or ICC sailing licence would be a bonus.
APPLY NOW
If you would like to find out a little more about what you can expect before you apply, read on!
The Hostie role is split into three defined periods throughout the year.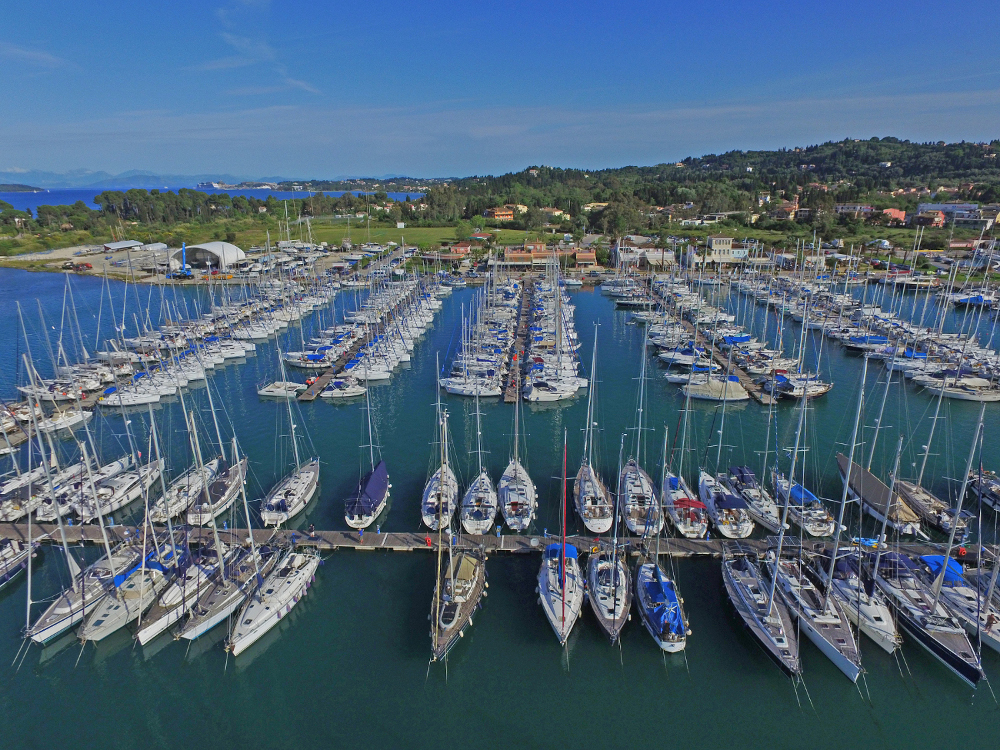 1. Build Up
The Hostie Build-Up generally starts at the middle of March. You will move directly onto your lead boat which will have been prepared for you.
From when you arrive until the start of the season (beginning of May) you and your crew will be responsible for preparing your fleet of 10 – 12 yachts so that they are ready for charter.
Your tasks during build up will include but not be limited to:
1st Clean – a complete and thorough clean of each yacht and its inventory. This involves cleaning absolutely everything on board, bleaching all mouldy surfaces, lift the floorboards and clean the bilges - noting down any faults – aesthetic or otherwise, to discuss and fix with your crew.
Inventory – checking all inventory to ensure that it is up to charter standard and ordering any replacements that are required. Soft furnishings – placing all cushions and covers, curtains and bedding on each yacht.
Minor repairs – reattaching hinges, screwing in mirrors etc.
Safety equipment – checking that each yacht has the required safety equipment on board and that it is named accordingly and stowed in appropriate places.
2nd Clean – before stowing inventory, wipe out lockers etc. Assisting Skipper and Engineer with jobs. Varnishing the lead boat.
Final clean – once all members of your crew have agreed that the boat is ready for charter with no more work to be done, placing all linen, starter and cleaning packs on board and doing a final dust and polish through the boat.
2. Sailing Season
The charter season starts at the beginning of May and continues through until the end of October. During this time, you will be living and working as one of a team of three on your Lead Boat. There is no hierarchy on the Lead Boat, regardless of position and the best lead crews work together as a team respecting each other's skills and opinions. 
Turnaround day is the busiest day of each week/fortnight. This is when clients depart and your new clients arrive. You have approximately 4 hours to prepare your fleet ready for arriving clients.   You will have cleaners to assist you but you are responsible for organising them and checking the job that they have done. You are expected to clean boats with them. Inventory needs to be checked, starter and linen packs laid out and your paperwork handed in. You will need to meet all new clients as they arrive and assist them on board.
Your flotilla duties will include:
1st morning briefing - This is the main briefing that takes place on the first morning of the flotilla. You will cover all safety procedures, dangers and give a general outline of the holiday format.
Daily Briefings - There are short daily briefings every morning describing the day's destination.
Social Events - Organising a punch party, picnic (on 2 week flotillas only) and 3-4 group meals. You will prepare the food and drinks for the punch parties and picnic. Locations for group meals are decided by you. You may also find that you will need to assist the taverna with service if you have a particularly large group of clients.
Sail Training – Novice clients may require an 'extra pair of hands' on the first day or two of their holiday. You will be expected to know how to sail by the start of June.
Mooring - Assisting your Skipper and Engineer with the mooring of your flotilla each evening. This is a good opportunity to chat to clients and ask them how the holiday is going, as well as informing them of local amenities.
Paperwork - It is the Hostie who is responsible for the flotillas cash float and collecting all the paperwork at each turnaround. You will also need to order any items required for turnaround 4 days before.
Final Night Meal - At the end of each flotilla, during the final group meal, a prize giving will be carried out. The whole lead crew should be involved in deciding on the prizes and presenting them.
Other duties: On occasions you may need to accompany clients to doctors/hospitals. During the school holidays you should try to organise various games or events for the children. Assist with the maintenance of the yachts, when required.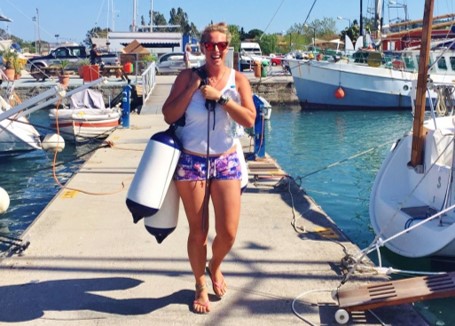 3. Lay-Up
Lay-up, at the end of the season, normally lasts for two weeks. During this period all the yachts are prepared for the winter.  Hosties are required to: remove foam and all cushion covers, curtains, linen, bedding and safety equipment. Clean the yacht, wrap and bag up all inventory. Lift all floor boards in order to check and clean bilges. List any faults, problems and suggestions for refit for the following year.
Our Contact Details
If you think you have what it takes and would like to apply for a job with Sailing Holidays please contact our Recruitment Team with your CV and a covering letter.
Email - work@sailingholidays.com 
Or click below to fill our an application form...
Apply Now!