Becoming a Flotilla Engineer
Engineers are employed largely for their trade skills but personality is also very important. We look for people who are approachable and easy-going. It is important that clients feel that they can come to you whenever they have problems with their boat.
Good organizational skills are important as you work to your own timetable during the flotilla and are responsible for your own spare part control. A good level of physical fitness is a necessity as you will be expected to do a fair bit of anchor relaying and swimming.
You will need to be able to work as a part of a team assisting your skipper and hostie whenever it is required. The ability to communicate well with all ages and people from all walks of life (including both clients and staff) is another important attribute.
Apply Now
If you want to find out a bit more about the job of flotilla engineer then read on...
The engineer role is clearly defined into 3 sections throughout the year.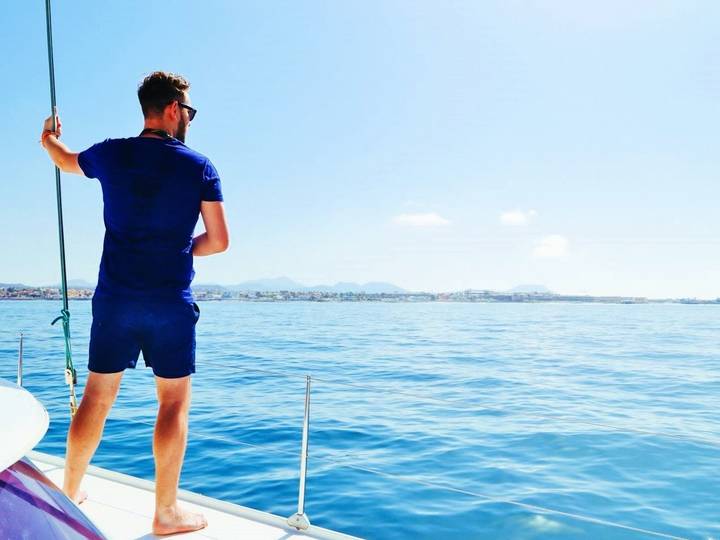 1. Build-Up
The engineers are usually the first of the lead crew to arrive as the majority of the winter maintenance work involves engineering skills. You will move straight onto your lead boat which will have been de-winterised for you and you will be responsible for the maintenance and 'fine-tuning' of all systems on board.
As of the mid-February, you will be assigned to a fleet of 10-12 boats and you will have 2 months to get them ready for the charter season. The first clients arrive on the first Sunday in May and the boats must be immaculate for their arrival. It can be a steep learning curve but you are guided and taught by senior shore-based staff, your tasks will include but not be limited to:
•De-winterising the engines and running up before launching • Checking engines for faults/leaks and repairing • Replacing hoses/parts/engines if necessary • Launching • Changing all oils and coolant • Checking all fresh water systems and repairing • Servicing fridges • Rewiring boat electrics • Aligning engines • Cleaning/painting engine bilges • Fitting Bi-datas/stereos/VHFs • Yacht interior maintenance • Cleaning and fitting of holding tank and related plumbing
2. The Charter Season
The charter season starts at the beginning of May and continues through until the end of October. During this time, you will be living and working as one of a team of three on your lead boat.  There is no hierarchy on the lead boat, regardless of position and the best lead crews work together respecting each other's skills and opinions.  
As a flotilla engineer, you will be expected to maintain the engines and systems of your fleet boats and lead boat. There are scheduled oil changes, engine services and corresponding paperwork for you to complete every fortnight. It is up to you to arrange a suitable time with the clients as they may prefer not to be on board. Oil changes should not be left until turnaround.
You are expected to assist the skipper and hostie in mooring up the flotilla every afternoon as this is when the clients will inform you of any problems they may have. Any faults reported should be fixed immediately. It is not okay to leave clients with problems small or large.
You will be issued with a full set of engine spares, domestic spares, consumables and tools at the start of the season. It is up to you to ensure the stock levels are maintained by re-ordering what you have used to be delivered at turnaround.
Turnaround day is the busiest day of the week/fortnight. This is when clients leave and new arrive. You have around 4 hours to prepare your fleet for arriving clients.  You will need to liaise with your crew and work around each other, especially the hostie as she has a team of cleaners needing access to the boats.
Your tasks on this day should be pretty limited as the majority of jobs should be done during the flotilla. You are expected to check oil and coolant levels and clean the engine bilges. If you have any major jobs that need the help of a senior engineer, let the base manager know as soon as you are aware of them and prior to turnaround.
Each lead boat is equipped with an 8hp outboard and a dinghy which is your responsibility to keep in good working order. You are expected to do general maintenance on this throughout the season. You will be required to do call-outs to boat breakdowns/emergencies on occasions and will need your outboard to be reliable. The clients can also hire small 2hp outboards which you will need to fix if they play up whilst on flotilla.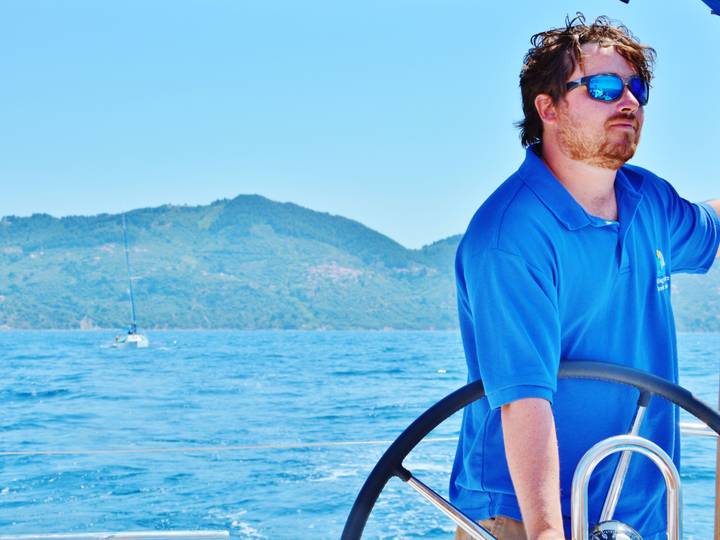 3. Lay-Up
Lay-up, at the end of the season, normally lasts for two weeks. During this period all the yachts are prepared for the winter. As engineer you will be required to:
• Change the oil on all engines • Disconnect batteries • Grease all terminals and remove all electrics • Flush engines with fresh water and winterise • Lay-up your outboard motor • De-bug water tanks • Cover and spray engines
Our Contact Details
If you think you have what it takes and would like to apply for a job with Sailing Holidays please contact our Recruitment Team with your CV and a covering letter.
Email - work@sailingholidays.com  
Or click below to fill our an application form...
Apply Now