The 30 greatest sailing escapes to experience in your lifetime
In the summer of 2017 (as the rain relentlessly pounded UK shores) Chris Leadbeater wrote an excellent piece on 'The 30 greatest sailing escapes to experience in your lifetime'.
Chris deftly navigates you through the minefield that is the plethora of boating excursions out there today. From superyacht stays on the Thames, to arduous courses in Anglesey and cruising in Cuba. We are chuffed to see that our Competent Crew course in Corfu main the cut! As did our bareboat breaks in Sicily. Two holidays in the top 30 greatest sailing escapes! I think we'll take that...
For the newbies...
Competent Crew in Corfu
We were featured for our 'skill-boosting' RYA-accredited intermediate sailing courses from Corfu. On our courses, you live on board the yacht and spend a week cruising the sunny Greek Islands. Darting between islands you learn sail handling, trimming, nautical terms, useful knots and how to steer to a compass course.
You'll walk away with important safety skills such as how to use a dinghy, how to operate life jackets, life-rafts, and how to assist the recovery of a man overboard - exactly the kind of stuff every skipper needs in a good crew.
With our fantastic instructors - chosen for their personality and experience, along with their sailing skill - will help to build your confidence as a crew member. Every skipper needs a good crew...without you the yacht is going nowhere!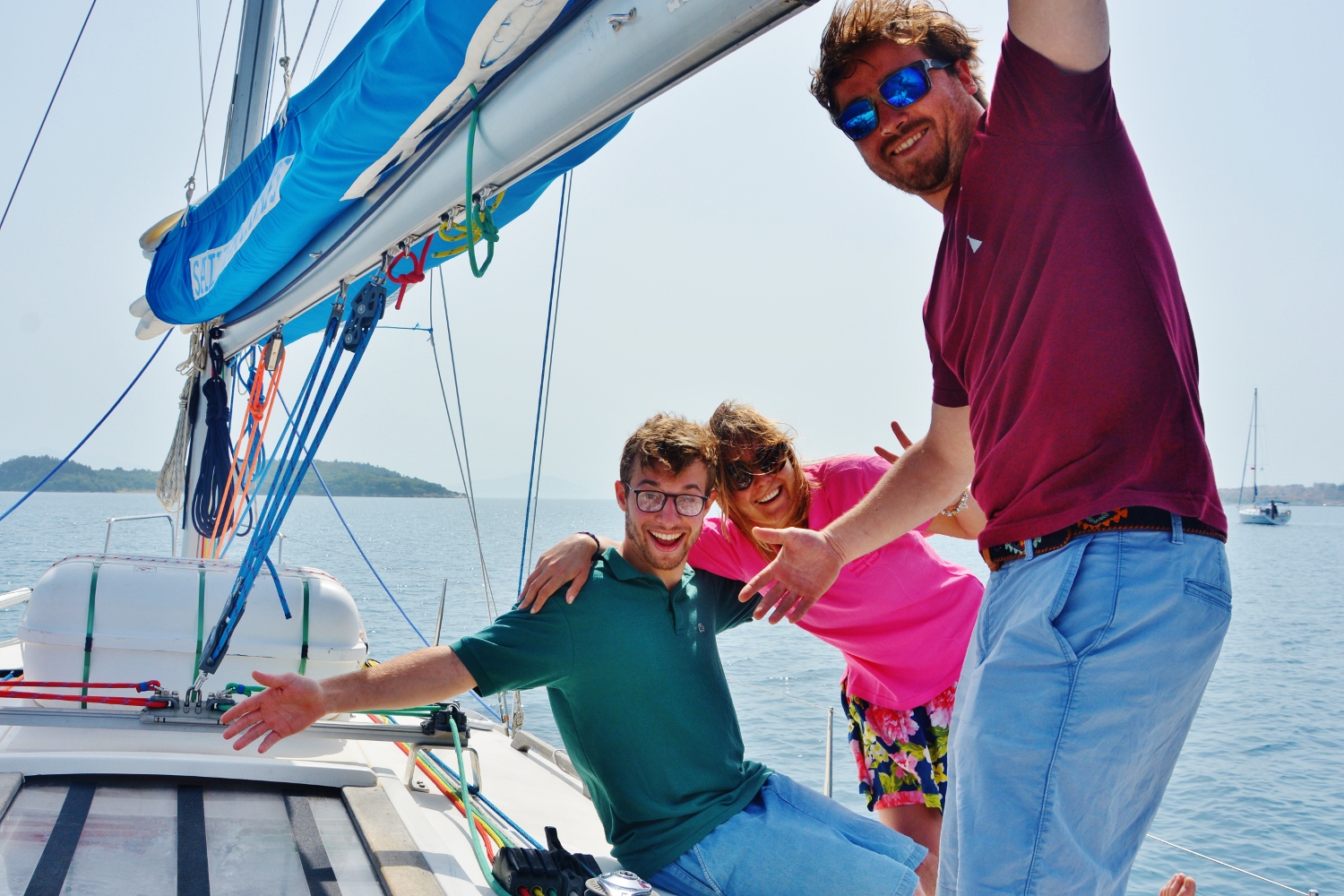 For experienced sailors...
Sail around Sicily
Sicily can sometimes be off British sailor's radars when it comes choosing where to spend you summer sailing holiday; but with terrific scenery, weather and sailing it's not to be missed. The Aeolian Islands are a pretty special place with their rugged and volcanic landscapes; the seven islands are linked by a vast 200km ridge from Mount Etna to Mount Vesuvius. As a result of the Aeolian Islands volcanic landscapes, they have been listed as a UNESCO world heritage site!
Sailing around Sicily and the Aeolian Islands is great for crews who are adventurous with their taste buds as they are with their sailing; this is the only place in the Mediterranean where you can anchor your yacht and watch a live volcano in action. On this route you can start from any of our three bases, Palermo, Sant Agata or Portorosa and use your two weeks to island hop round at your leisure.