The joy of sailing in the Mediterranean is the promise of discovering hidden beaches! Lefkas Island in the South Ionian is renowned for its beautiful beaches and spectacular views, it's a fantastic island to explore by both boat and car!
So take a look at our top five favourite Lefkas hot spots for some inspiration for your next trip!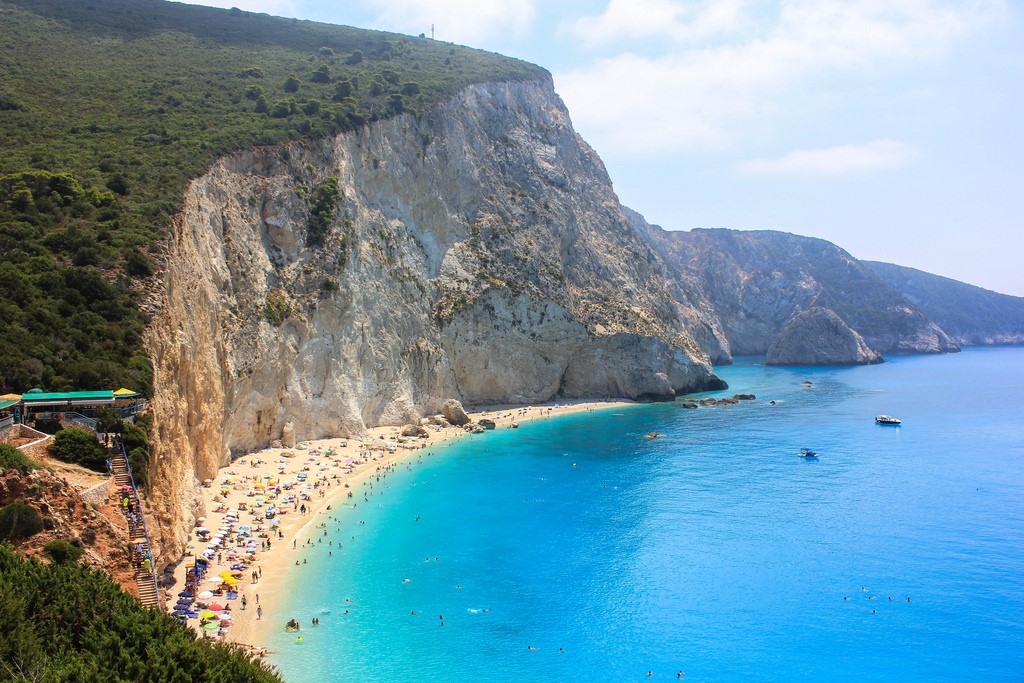 Porto Katsiki
Location: West coast of Lefkas Island at the southern tip
Description: One of the most stunning beaches in all of the Greek Islands – a must see! The contrast of white chalk cliffs against the bright turquoise water, beautiful green olive groves and white sand is just sensational. It's a very popular beach to go to in the height of summer so make sure you get there early to bag the perfect sunbathing spot! If sailing this is one of the best reached by car. However, if you are sailing on one of our Independent Yacht Charters you could explore the more rugged west coast of Lefkas.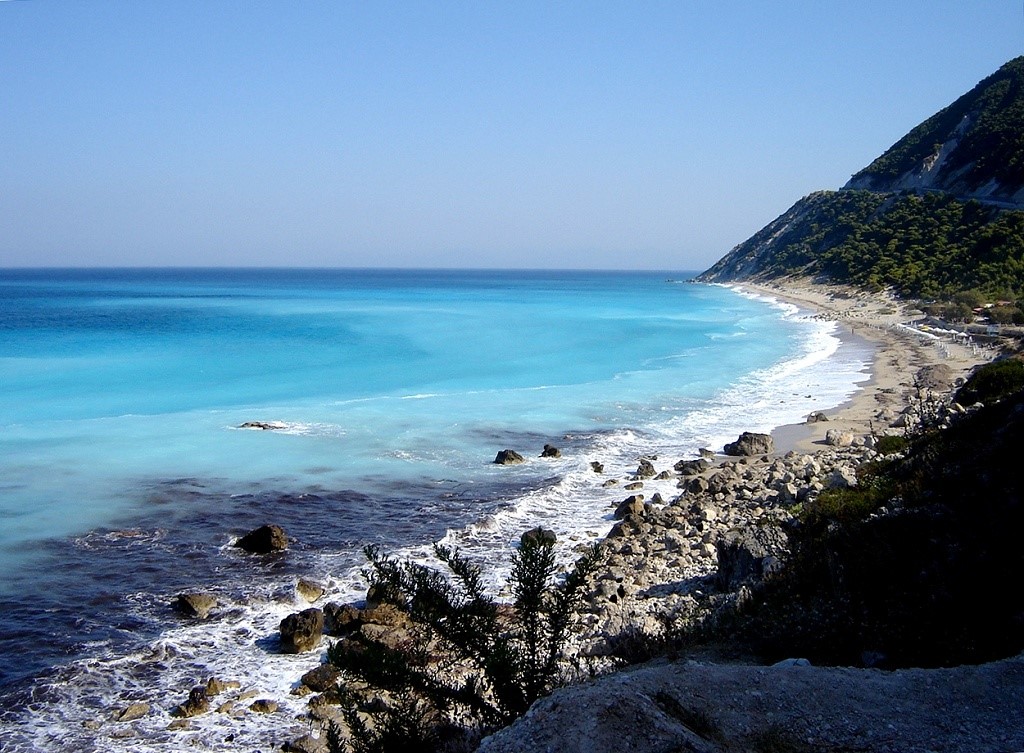 Pefkoulia Beach
Location: North West coast of Lefkas Island, North of Milos Beach
Description: Famous for being one of the greatest beaches on the island with a mixture of pebble and golden sands alongside breath-taking turquoise waters. The beach is a few kilometres long so there is plenty of space to spread out and enjoy. The perfect secluded spot for an afternoon. Even at the height of summer this beach remains undiscovered and uncrowded. There is a café and taverna nearby if you fancy making a day of it.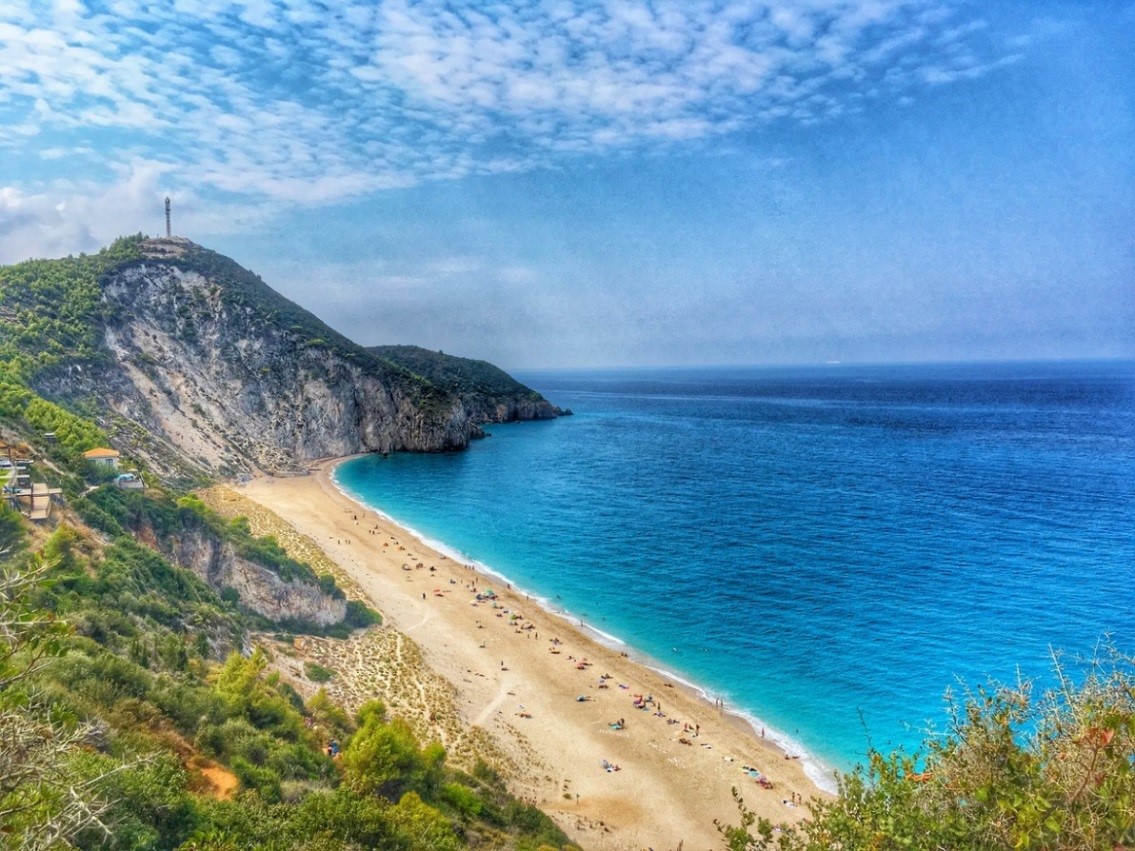 Milos Beach
Location: North West coast of Lefkas Island, South of Pefkoulia Beach
Description: The saying "A little effort goes a long way" comes into play for this hidden gem! It's a beach that is tucked away and there is a fair walk to get to. Having said that, it is worth it when you feel the warm golden sand in between your toes! The beach is surrounded by steep wooded hills, granite cliffs to the east and beautiful turquoise water to enjoy a swim on a hot summers' day. Be sure to take provisions with you as there are no amenities here!
Vasiliki
Location: South of Lefkas Island in a large bay
Description: Vasiliki is one of the busiest resorts on Lefkas Island and is home to avid windsurfers and sailors as there's a lot of wind in the bay. It has a fantastic beach to relax on, there's also a range of bars and tavernas to visit alongside plenty of water sports!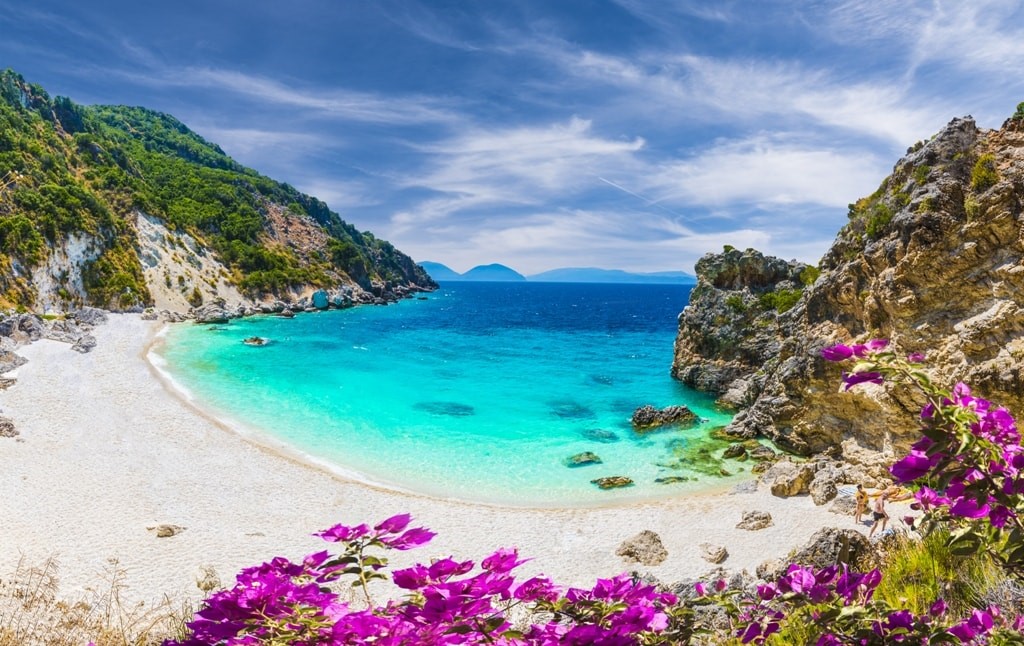 Agiofili Beach
Location: South Coast of Lefkas Island
Description: An isolated yet extremely pretty beach surrounded by steep hills and tucked away on the South Coast of Lefkas. It might be small but it's picturesque! You can hire sun loungers for the day and grab an ice cream from the small ice cream stand on the beach. It is well loved by windsurf enthusiasts and you can also go canoeing!
---
Where to stay
If you're planning on a road trip around Lefkas Island and looking for a place to stay we have the perfect villa for you! New for 2019 we proudly introduce Villa Meandros in the gorgeous olive groves above Sivota Bay on the south east coast of Lefkas with fantastic views of the bay. It is a one level villa that sleeps up to 6 people, has a huge living area and an outside BBQ area with a stunning infinity pool! If you'd like to find out more about our new Villa click on the button below!