Learn to sail on holiday
At Sailing Holidays we have people with a total mixture of experience levels on the holidays, from those who have sailed around the world to those just starting out. Most start off having had some dinghy sailing, windsurfing, canoeing or other on water experience but we also take a number of people who have never set foot on board a boat.
---
We were more or less complete beginners...
"We were sailing as, more or less, complete beginners. We have been on many holidays in our lives and we can both honestly say that it was the best holiday we have had - ever! We would also like to thank Sailing Holidays for giving us the opportunity to experience, first hand, a true experience of sailing, knowing that support was there should it be needed"
Martin Kilick & Frances Scott, August 2014
---
What is a flotilla sailing holiday?

A flotilla is a group of 10-12 yachts guided by one of our fully equipped lead yachts. The flotilla usually consists of around 30-50 people depending on the size of boats and time of year. When you arrive you are given an initial briefing on the boat.
On the first morning you will receive a comprehensive briefing that will cover all the working parts of the boat. This will cover elements from pulling the sails in and out (on our easy furling systems) to how to operate the all-important engine (which fortuitously keeps the beer in the fridge cold!).
How does a flotilla holiday work?
After the initial briefings on Day 1 the lead crew will provide you with a daily briefing on the place you are heading to that day and the anticipated weather. You then have the day to yourselves, to enjoy some sailing, a lazy lunch, and a swim before you head in to explore the new village harbour that evening
How much experience do I need?
Absolutely none at all...honestly. Our team in Greece are used to this and have a wealth of knowledge and experience to subtly assist and guide you through a fabulous week or fortnight of sailing.
Check out our beginners guide to sailing below to give you an idea of just how easy it can be...
An insight into Flotilla Sailing Holidays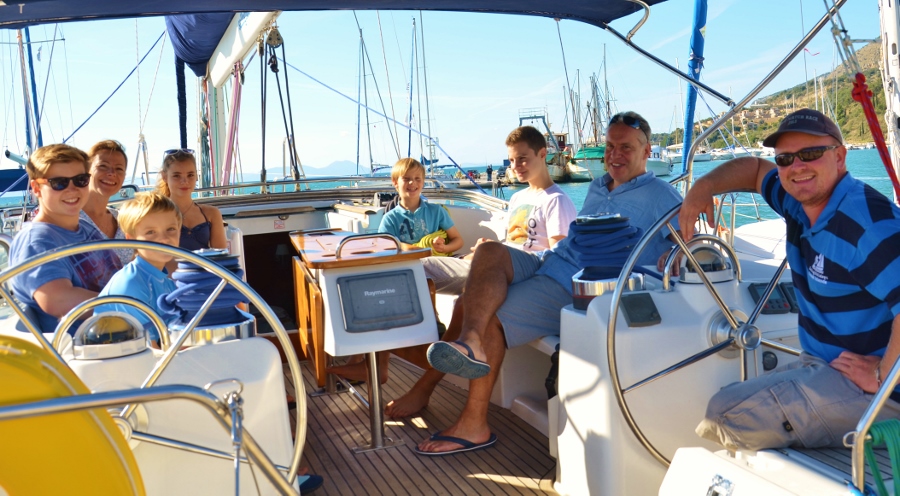 Affordable Sail Training

If you are still feeling a little daunted following this initial briefing we are able to offer an 'extra pair of hands' for the first day, or two, or however long you need! This is just £80/€90 per day (plus his or her food & drink all payable locally). Many people enjoy the skippers company for a few days or the whole week, and others feel more than capable after just one day of training.
Our sailors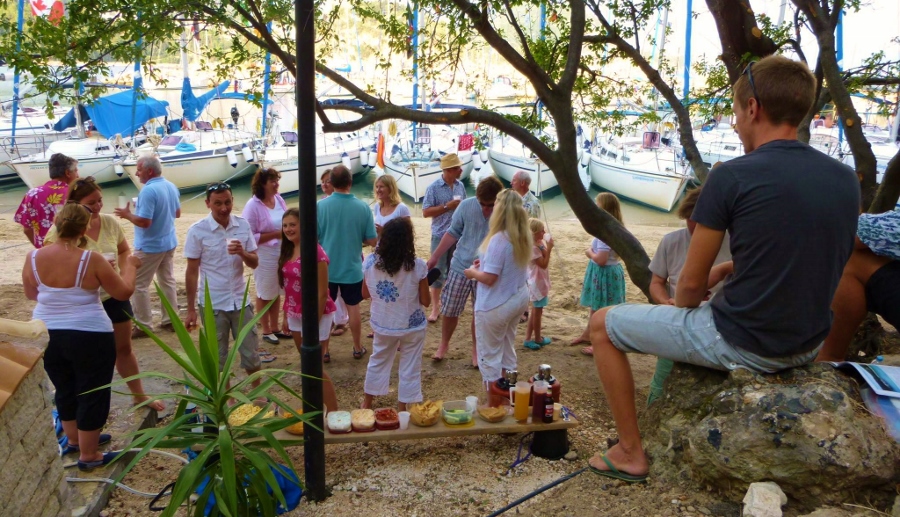 Throughout early (May and June) and late (September & October) season there tends to be plenty of couples and groups of friends whilst during school holidays and half term weeks there are families on nearly every boat (apart from the odd teacher!).
Are flotillas all organised fun?
Not at all. Ours are some of the most laid back flotilla holidays around. Throughout the week or fortnight the hostess will organise a few social events for you to meet your fellow sailors, such as group meals, punch parties or picnics. These are of course optional but can be a highlight for some!