Discover the Faraway Islands on 24th April...for as little as £555pp (inc. flights)
Those of you who are regulars will know how much we like the Faraway Islands. The islands off the north west coast of Corfu are one of the Ionian's best kept secrets. This exclusive early summer extended flotilla cruise will see you arriving into Corfu on Friday 24th April and departing on Sunday 10th May.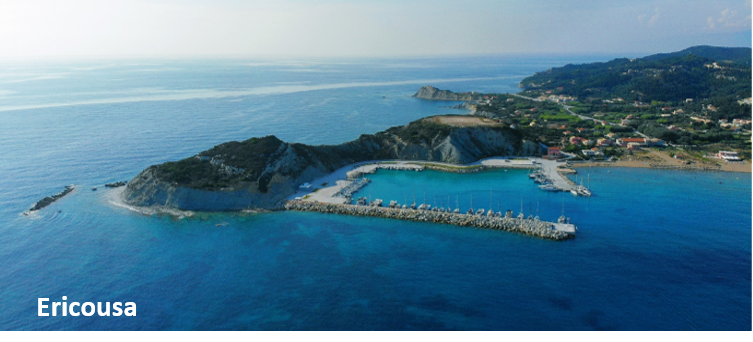 So….where are the Faraway Islands?
Well, they are three islands set off to the north west of Corfu Island. Ericousa is the first you come to, the new harbour is fantastic. We will spend a couple of nights there so we can explore the island on foot or by sea. Then we will spend a day or two on the larger island of Othoni and enjoy a night in Mathraki.
This early summer flotilla cruise will "pick its moment" to go to the Faraways and spend a bit more time than usual there. They are glorious islands to simply wander around.
All have their own unique charm along with crystal clear water and sandy beaches. It may be an early summer flotilla and the water may be cooler, but relaxing on the deserted beaches is brilliant.
We will then have nights in Port Timoni, a deserted anchorage and anchor again in the well known village of Paleokastritsa before sailing down the west coast of Corfu to Paxos. The route will be dependent in terms of direction on the prevailing weather forecast. In our experience, it's a wonderful time of year to be there!

Give our Sails Crew a call on 020 8459 8787 for more information and to find out what yachts are available! You can get 16 days sailing for the same price as a fortnight.
Sail for as little as £555 per person (based on 6 people sailing on a Beneteau 331). A larger group can take one of our latest Beneteau 38's from just £795pp based on 6 people travelling or from £975pp based on 4 people. Couples can go sailing for only £915pp on one of our Beneteau 311's. All these prices include flights from Gatwick or Manchester (at a £25pp supplement) and transfers.
If you want to see a little more of the area have a look at the video below...