Did you know some of the extras you can now add to your bareboat charter... from stand up paddleboards to kayaks, windsurfers to snorkelling equipment... Just ask us and for most of our charters we can add these onto your bookings and you don't even have to pay in advance you can just pay at the base when you get there!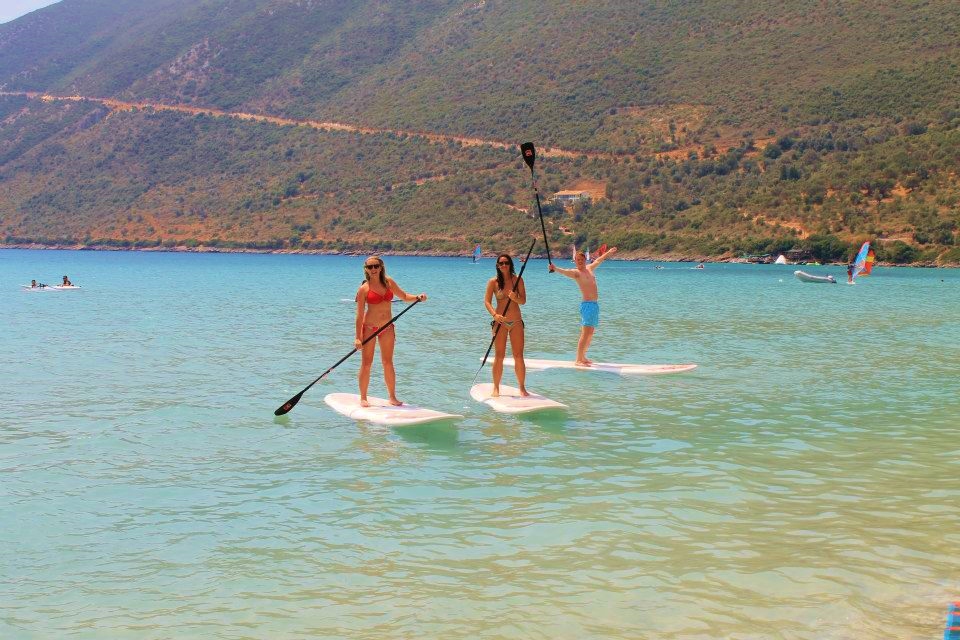 Stand Up Paddleboards
Or SUP's as all the cool kids are calling them! These are fast becoming our most popular extra to add onto a bareboat charter. These are great for children and adults alike, they can keep children occupied for hours but they are also great fun for people of all ages. Whether you're using it to keep fit (because trust us they're good for your core!) or just as a fun way to explore hidden beaches and bays then we highly recommend SUP's. They easily attach to the guard rails of your yacht so you can simply drop anchor and paddle off whenever the mood takes you!
Kayaks
If you like sailing and exploring new waters then why not add a kayak to your next bareboat charter. They're a fantastic way to explore areas you can't get as close to as you might like whilst on board your yacht. They're great for the active among us to keep themselves occupied whilst the others sun themselves on deck. Kayaks also attach easily to the guard rails of your yacht so you can stop off in any bay and continue your exploration of the stunning Mediterranean Sea.
Windsurfing
This option is slightly more specific, not available in all our bases but just ask and we'll let you know if you can have one where you're sailing. Wind surfing has long been a firm favourite among the active holiday makers. For those of you who just can't keep still on holiday and always need to be on go then a windsurf is a great way to keep yourself amused. However, excuse us for pointing out the obvious, but remember this option does require wind...so if you're going somewhere very calm for beginner sailors such as the Ionian then this might not be the best option for you!
Snorkelling
For those of you can don't own your own snorkelling equipment or don't want to waste valuable space in your suitcase on heavy flippers, snorkels and masks then whynot take advantage of the option to hire snorkel sets when you arrive? This way you can have the best of both worlds, you don't have to carry them all the way from the UK but you can still guarantee you'll get to see the best the Mediterranean Sea has to offer! These are available in nearly all of our bases but are often a popular addition so remember to add them to your booking early in order to avoid disappointment!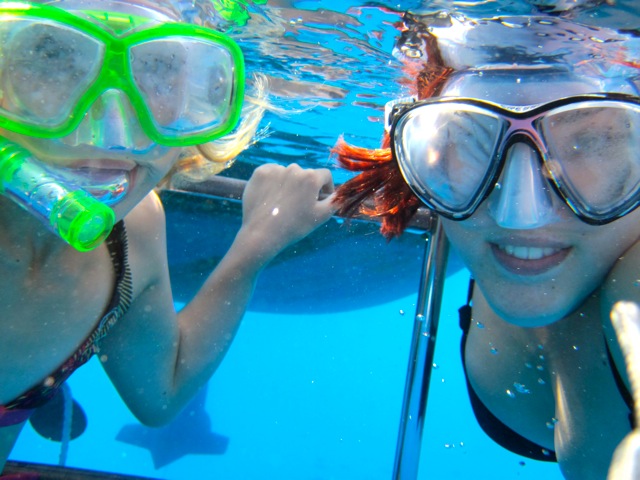 Scuba Diving
Last but by no means least we have this last option, for those of you who are adrenaline junkies you can even go scuba diving if you're chartering a yacht in Greece or Turkey. Now just to clarify this is not something you can have as an extra through us but we thought we'd still let you know where diving is an option from some of our bases. Just head to Fiskardo if you're sailing round the Ionian in Greece or Fethiye or Marmaris on the Lycian Coast in Turkey and you can see loads of abandoned wrecks and forgotten underwater worlds! Just remember you need a PADI qualification to scuba dive, you can start the qualification in the UK before you travel or do the whole course out in nice warm seas and crystal blue waters!
So that's just a few of the extras you can have on board when you charter with us, not to mention all the usual extras such as outboards, wifi and safety netting but we think the ones listed above are far more exciting! So next time you book with us make sure you ask us about the extras available and we'll be sure to help make your bareboat charter as memorable as we can!