A Round Up of the First Flotillas of the Year
The beginning of the season is always an exciting time, not only for the lead crews but for you guys as well! The delivery flotillas are always jam-packed and we can see why. If you've just come back from Greece, you may be suffering a little with the post-holiday blues, well fear not, we're here to help! We've put together some of our favourite snaps from the first couple of weeks of the season. If you're thinking about joining one of these shakedown cruises next year then read on to see what they're all about.
All of the flotillas begin in our winter base of Gouvia on Corfu Island. They then filter away across the Ionian Islands. The departure of 160 boats from Gouvia Marina is quite a sight to behold! The flotillas will either be making their way to one of our bases in the Ionian or they'll be making the longer trip through the Corinth Canal and into the Saronic Islands.
Many of you continue to return year on year to sail with the delivery flotillas, it is always nice to see so many familiar faces. The glorious May weather, steady breezes and the fact that many others haven't clocked onto how amazing Greece is in the early season, make this flotilla a must-do!
Have a look at our round up of our favourite moments of the 2017 delivery flotillas...
BIRTHDAYS AFLOAT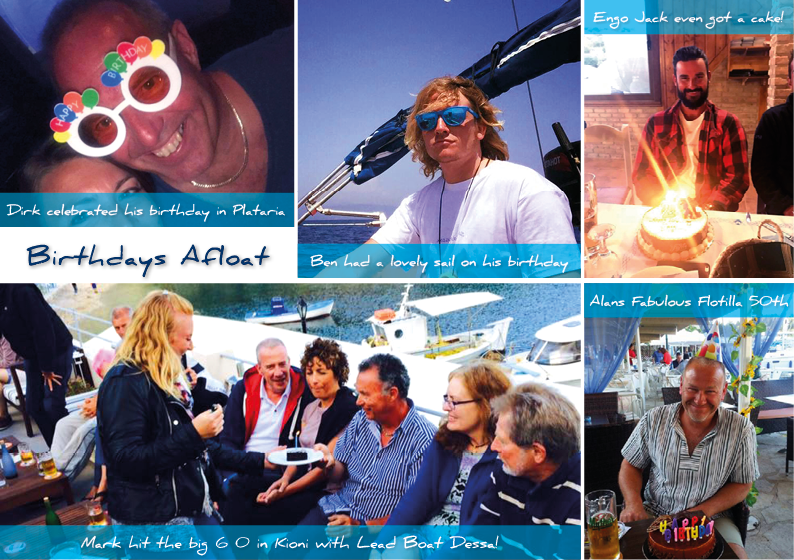 What better way to spend your birthday than moored up in a bay, the sun warming your back and a cool beverage in hand? Our lead crews we're popping corks left, right and centre, with so many of you deciding to spend your birthdays out on the water.
There were a couple of BIG birthdays! Alan hit 50 with Lead Boat Elpida in Fiskardo, he was treated to a cake and rather fetching hat to mark the occasion. Then Lead Boat Dessa helped Mark bring in his 60th birthday with cake and cocktails in Kioni. Lead boat Zephy's final group meal was the perfect occasion to get the whole flotilla together for Dirk's birthday festivities. We also had a couple of lead crew birthdays, Skipper Ben and Engo Jack celebrated in style with their flotillas.
MAY SUNSHINE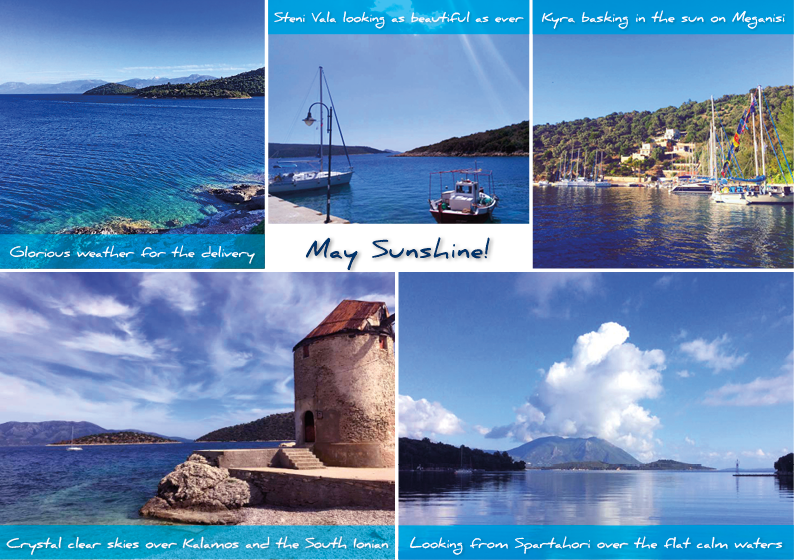 Perfect weather in May is not always a given but this year the sun gods shone down on us. The whole of Greece basked in a balmy 25 degrees most days, making for glorious sailing weather. These are just some of our favourite pictures of the picture perfect May flotillas.
MAKING FLOTILLA FRIENDS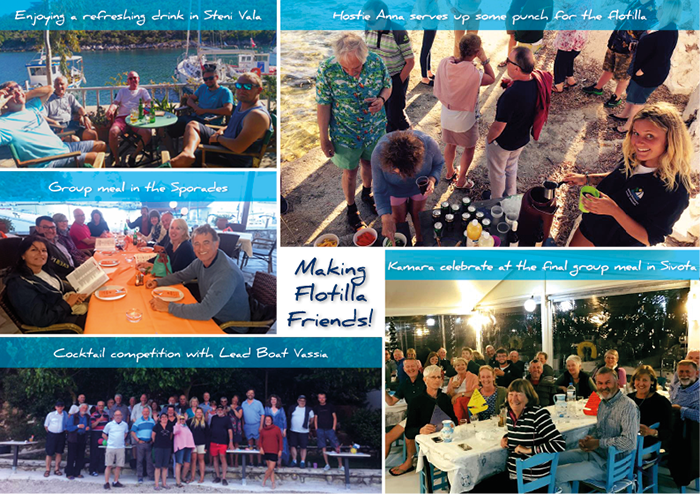 We may be biased, but we think that flotilla holidays offer the perfect mix of relaxing days spent sailing independently and evenings spent with a lively group of likeminded people. As those of you that have sailed with us before will know, there is always an eclectic mixture of people on each flotilla. With group meals and punch parties aplenty the unforgettable moments just keep on flowing!
WILDLIFE SPOTTING GREEK STYLE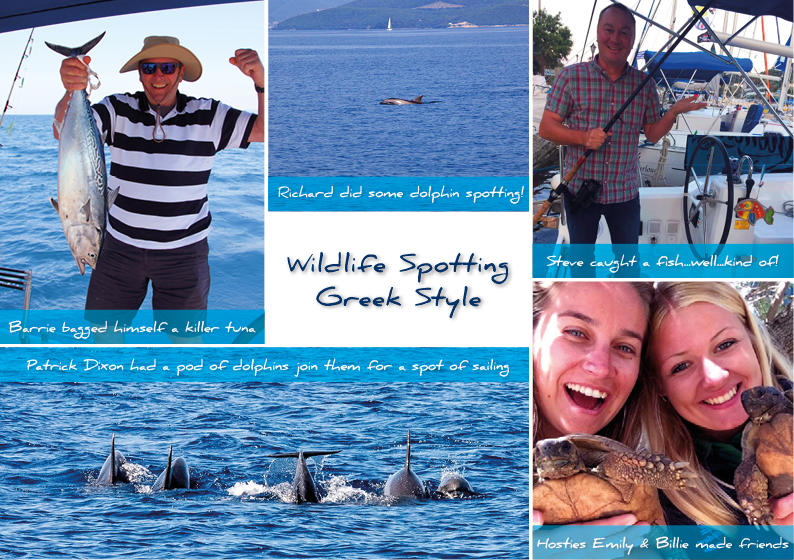 May is probably the best time of year to get the binocs out and try your hand at some dolphin spotting. With less yachting activity the wildlife in the area tends to be a little more active and makes itself a little more visible. It's also a really good time to get your rod and spool out to try and bag yourself a free lunch. The fishing at this time of year is particularly good; check out the tuna that Barrie managed to catch on his way down to the Sporades Islands.
LEAD BOATS PULLING THE SAILS OUT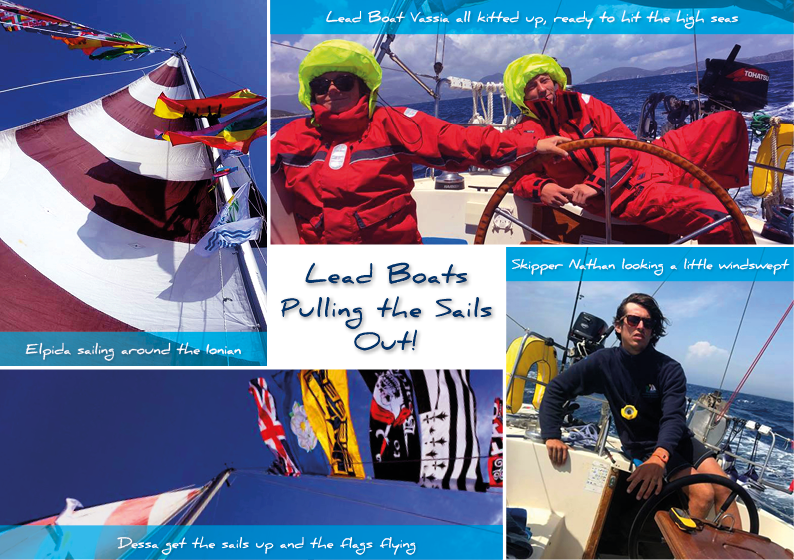 We know that it's a long-standing joke that lead crews are very rarely seen with their sails out and functioning. The crews this year are set to blow this rumour out of the water! Please note that in the photo below there are no fewer than 4, yes you heard it right, 4, lead boats with their sails out. Let's see how long this lasts...
So with the season in full swing make sure you keep an eye on our website and Facebook page for updates on how the season is going!