11 Top Tips to survive a Sizzling Summer Holiday!
As temperatures are predicted to reach as high as 40 degrees in Preveza this weekend we thought some tips on how to cope with a (Greek style) heat wave could be handy!
1. DRINK PLENTY OF LIQUIDS
We know what you're thinking and yes that extra Mythos will help you to cool down, but you also need plenty of the clear stuff! We recommend buying plenty of frozen water which helps to keep the onboard fridge cold and in these temperature defrosts in minutes when you need a cold drink. This method fortuitous keeps said Mythos chilled!
2. TAKE A DIP...OR 3!
Whilst sailing in the Greek Islands you are surrounded by nature's largest swimming pool. Use this to your advantage and jump up whenever you fancy. It is the perfect way to lower your body temperature. Why not take a snorkel and check out the local wildlife whilst you're at it?
3. KEEP COVERED UP
We know the sun feels great on your skin but in temperatures like this it is important to stay out of the sun during the main heat of the day. Your on board bimini sunshade should make this a doddle!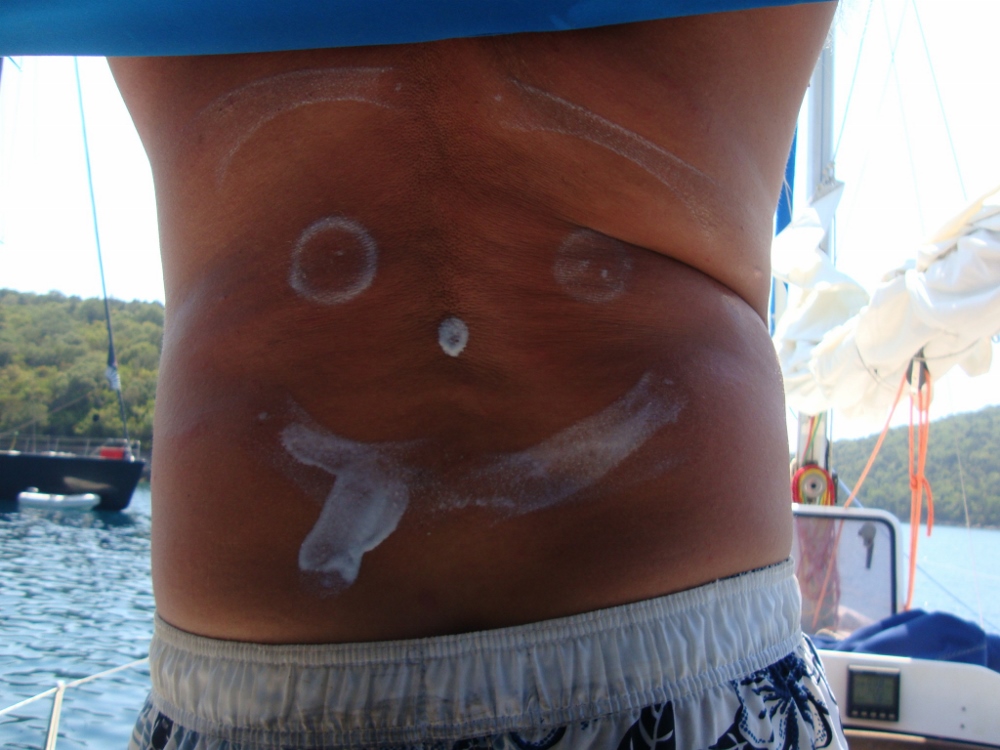 If you struggle to stay out of the sun the next best thing is to make sure you are at least partially covered. Beware of white or light coloured t-shirts as the UV light can sneak through the light fabric.
4. SLATHER ON THE SUNCREAM
Don't be shy where suncream is concerned. Apply liberally and regularly and make sure you don't miss tricky bits like your ears and nose that tend to catch the sun more than you expect. Be particularly aware to reapply when you are in and out of the water (following tip 2!)
5. BE A SALTY SEA DOG
It's not all about the liquid. When you sweat...which is a bit of an inevitability in these temperatures, you lose minerals and salts as well as water. For this reason we recommend 'Almora' rehydration sachets for electrolyte replacement (which can also come in handy if last nights 5th mojito has come back to bite you the next day!). The alternative is plenty of liquids and embracing salty snacks...That's right, pick up the peanuts and crunch on those crisps!
6. EMBRACE THE 'SEA BREEZE'...
...In more ways than one! A refreshingly delicious cocktail with vodka, cranberry, grapefruit juice and a wedge of lime.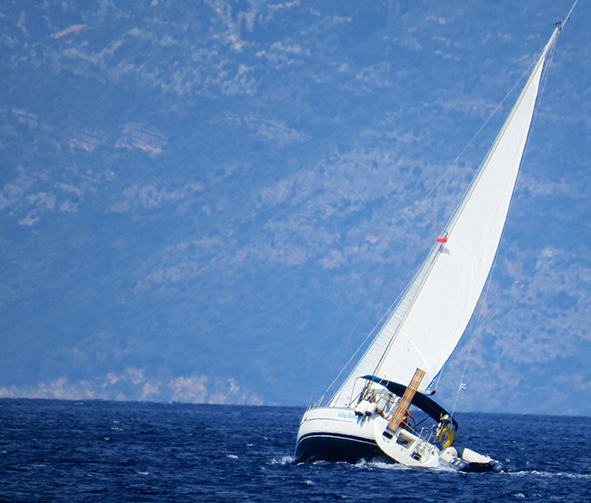 Alternatively, get out on the water! A rather predictable one coming from us...but temperatures can get even more toasty in harbours that are sheltered from the sea breeze. Being out sailing, or at least motoring (if there is no wind) will feel much cooler than being sat in harbour slowly melting! If you are in harbour already reading this, grab one of our paddle boards and head out for a paddle!
7. SPRAY MIST
A spray bottle that you can refill with water is really handy particularly for small children. A quick spritz to the face and neck can work wonders. To clarify we don't recommend a super soaker... unless that's your disciplinary weapon of choice - each to their own!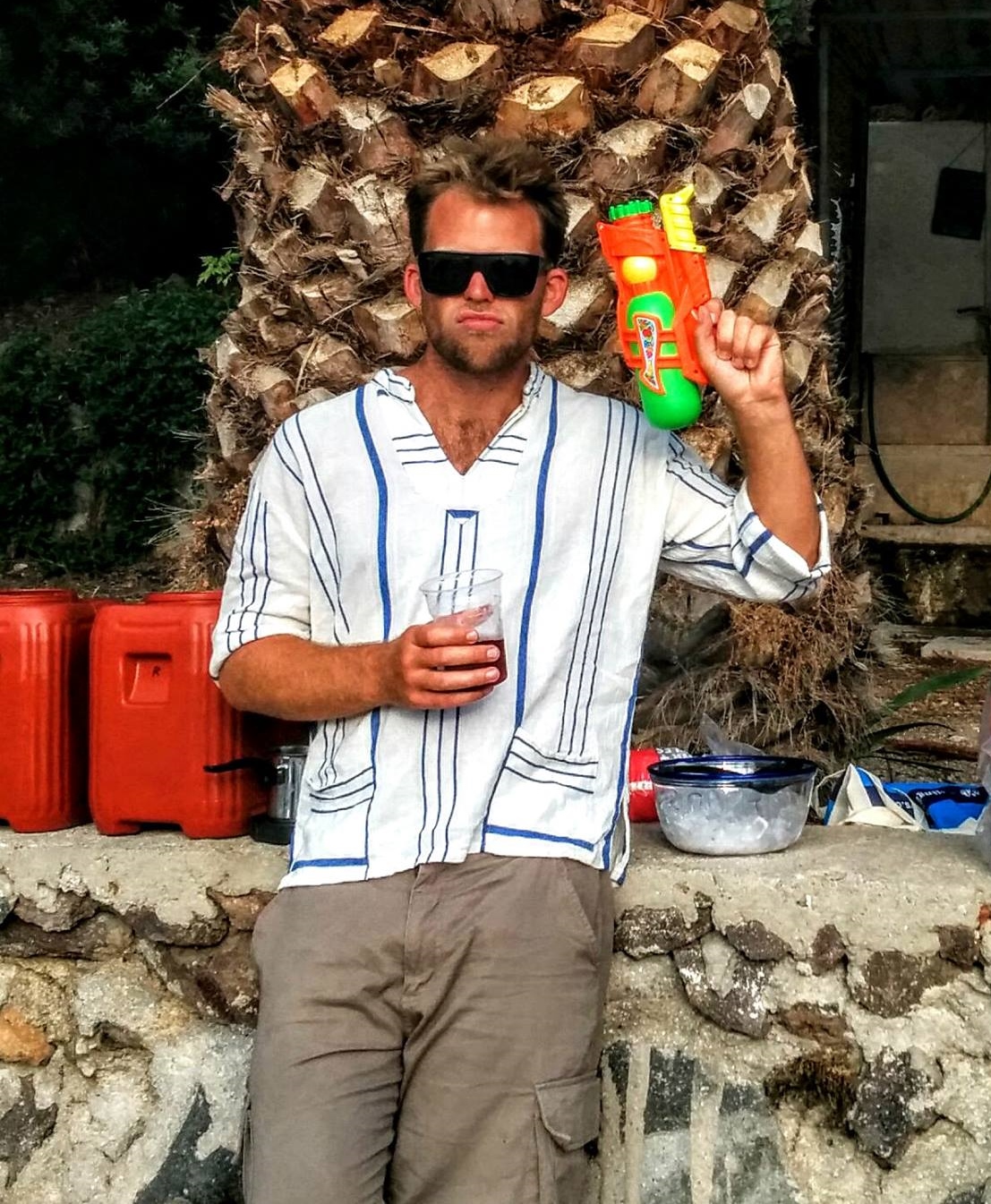 8. SLEEP UNDER THE STARS
Most of our boats are equipped with fans in the cabins, but if it gets too hot at night, we are big advocates for sleeping under the stars. This tip works better in a quiet spot or anchored in a bay rather than a big town or anywhere with an active nightlife.
9. START A WET T-SHIRT CONTEST
Did you know that the wet t-shirt contest originated in Spain around the 1940's? This was a similar time to the introduction of the Spanish La Tomatina Festival (a large tomato fight where participants become soaked with juice from tomatoes). It has been embraced by American spring-breakers the world over! We recommend a slightly less racey option of simply wetting a t-shirt before putting it on - a great option to keep little ones cool on a hot day.

Do be mindful however that a wet t-shirt will have less sun protection, so sticking to the shade is also advisable.
10. KEEP AFTERSUN IN THE FRIDGE
This is a funny one (that the men out there will laugh at!) but there is not a lot better, after a long day in the heat than soothing the skin with chilled aftersun. This also avoids you being confused with the local lobster, in the taverna in the evening, if you have overdone the sunbaking!
11. SWAP YOUR CAPPUCCINO FOR A FRAPPE
Most advice says to avoid caffeine in the heat, but as addicts we recommend simply swapping your hot coffee for a delicious local iced coffee! A top insider tip from us - when ordering a frappe it is likely to come with lots of milk/ cream and extremely sweet! If this isn't your cup of tea you can either ask for it 'medium sweet' or without sugar or milk. You may get some strange looks from the locals but the coffee is fabulous and still tastes great with oxi ('NO' in Greek) milk or sugar.