Time flies when you're having yachts of fun sailing in the beautiful Greek Islands! We've seen a number of fantastic photos and videos from both our flotilla sailors and lead crews. We thought this would be the perfect time to show you some of Summer 2019's best bits so far!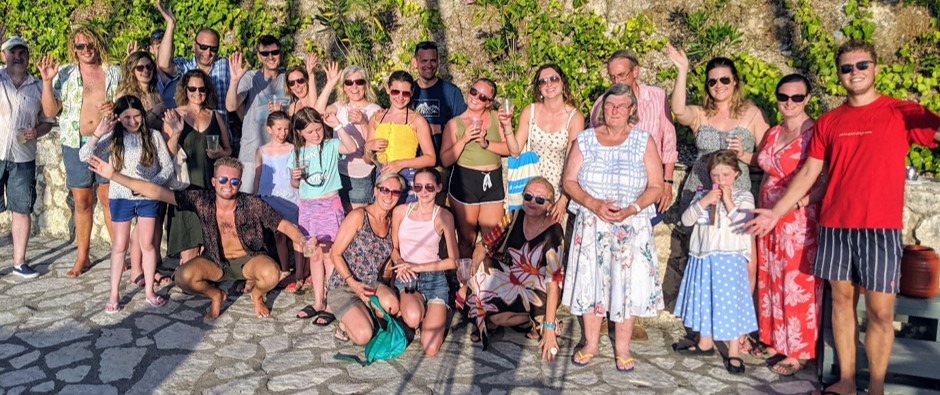 Dinghy Games
There's nothing better than getting stuck into than an afternoon of dinghy madness! Have you ever managed to make it to the end of a dinghy chain? Here's some photos and videos below from our crews.
Lead Crew Kyra
Lead Crew Athina

Pot Luck Suppers
We've spotted some seriously impressive spreads this season in the Saronics, Sporades and Ionian Islands. You can't beat some yummy food (and maybe a glass of wine or two) on the beach with your fellow flotilla sailors! Here's some of our favourites so far:
Punch Party Games
What goes hand in hand with some of the finest Sailing Holidays punch? Games of course! You may have seen some snaps of the classic cardboard box game, fender challenges and the famous egg drop! Take a look at some of the action shots below:
Lead Crew Helen
Lead Crews Sirocco & Vassia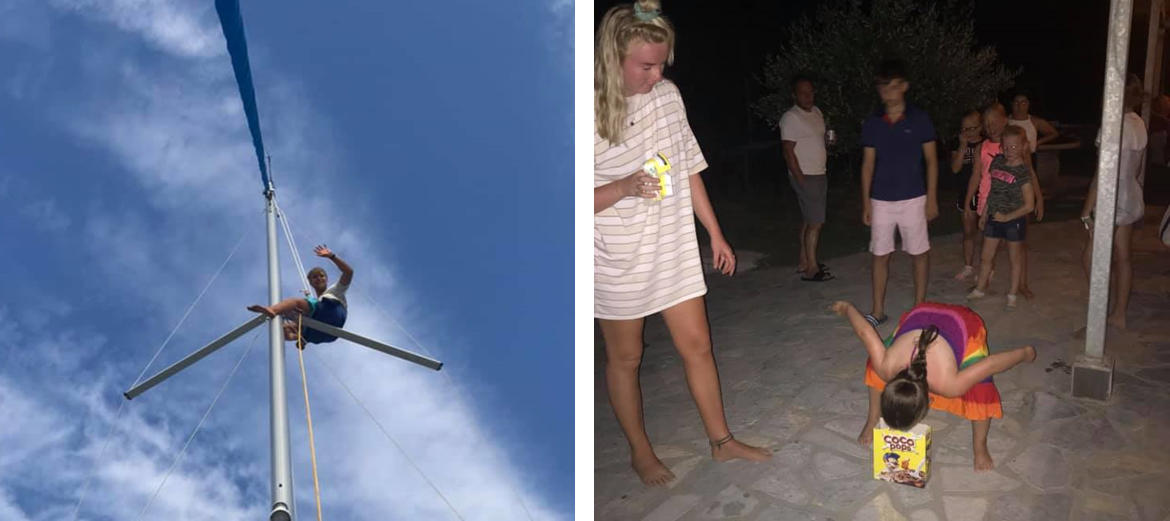 Cocktail Competitions
Over the years we've seen some spectacular entries for our cocktail competitions, this year's calibre could be the best yet! Creative names, showstopping presentation and above all lethal concoctions are all on the menu!
Breakfast Briefings
What better way to start your day than with a sumptuous spread of croissants, fresh fruit, meats, cheese, eggs and juice from your lead crew? One of the hot spots for this summer was in Iggy Creek on our Ionian Flotillas. Bring on the breakfast buffet!
Water Sports
We can't get enough of being flung around on inflatables during the hot summer months. Our flotillas are very lucky to have some beautiful stops that offer water sports for the young folk (and young at heart!) to enjoy. Here's some footage of our sailors having an absolute ball:
Lead Crew Sirocco
Lead Crews Vassia & Zephy
Lefkas Canal Fancy Dress
Our flagship Whole Ionian Flotilla passes through the Lefkas canal every fortnight and often plays host to a fancy dress competition! Our sailors dress to impress the lead crews and the most outstanding entries are crowned the winners! Here's a glimpse of this year's 'crème de la crème' to feast your eyes on:
Lead Crew Vassia
Saaaaaailing!
Last, and certainly not least, we've enjoyed some fantastic sailing across all three of our flotilla sailing areas. There's nothing quite like an exciting day on the water!
Lead Crew Sirocco - Alan Graham
Sporades and Ionian Islands Sailing
So that's all for now folks, we hope you enjoy the rest of the summer meandering around the beautiful Greek islands!
If you have any amazing photos from your flotilla sailing holiday this year we would love to see them. Email This email address is being protected from spambots. You need JavaScript enabled to view it. and you could be featured in one of our blogs or on our social media.
Don't forget to keep an eye out for the launch of our annual Sailing Holidays photo competition. Entries will open towards the end of the year. More details to come…