Here we go again!
Hello summer 2019! All of our boats are back where they belong (out on the water), many of the fleets have sailed down to the South Ionian, a couple have gone through the Corinth Canal into the Saronic Islands! Our Sporades fleets have been unleashed in the West Aegean waters enjoying some exciting sailing along the way.
---
Wildlife sightings!
The delivery flotillas take place when the Ionian Islands are at their quietest, so they are often treated to some amazing wildlife whilst sailing!
Our Saronic Island Hopping Crew Sirocco were certainly our front runners for spotting wildlife on their Corinth Canal cruise!
Making their way through to the South Ionian they were joined by a huge pod of dolphins, which they enjoyed with other boats sailing on their flotilla. They also had an encounter with a ginormous sun fish! One of their flotilla boats Trygona had the pleasure of meeting 'Yaya' the last remaining Risso dolphin in the Gulf of Corinth!

A beautiful pod of dolphins...
The very unusual sun fish!
Say hello to Yaya!
Lead Crew Kirki had a very friendly visitor in Skopelos Town harbour, a gorgeous (and very rare!) monk seal! He was spotted taking a little shower under one of our flotilla boats..
We hope that many of you will be able to savour the magic of dolphins, seals and even turtles popping up to say hello to you whilst you're sailing this summer!
---
Corinth Canal Cruisers...
Both of our Saronic crews Sirocco & Delphi have made it through the Corinth Canal with their flotillas and are excited to explore the Saronic Islands for the season!

Celebrations on board Kyparissi...
Lead Crew Vassia celebrated a gold wedding anniversary on their flotilla - congratulations to Andy and Myrtle!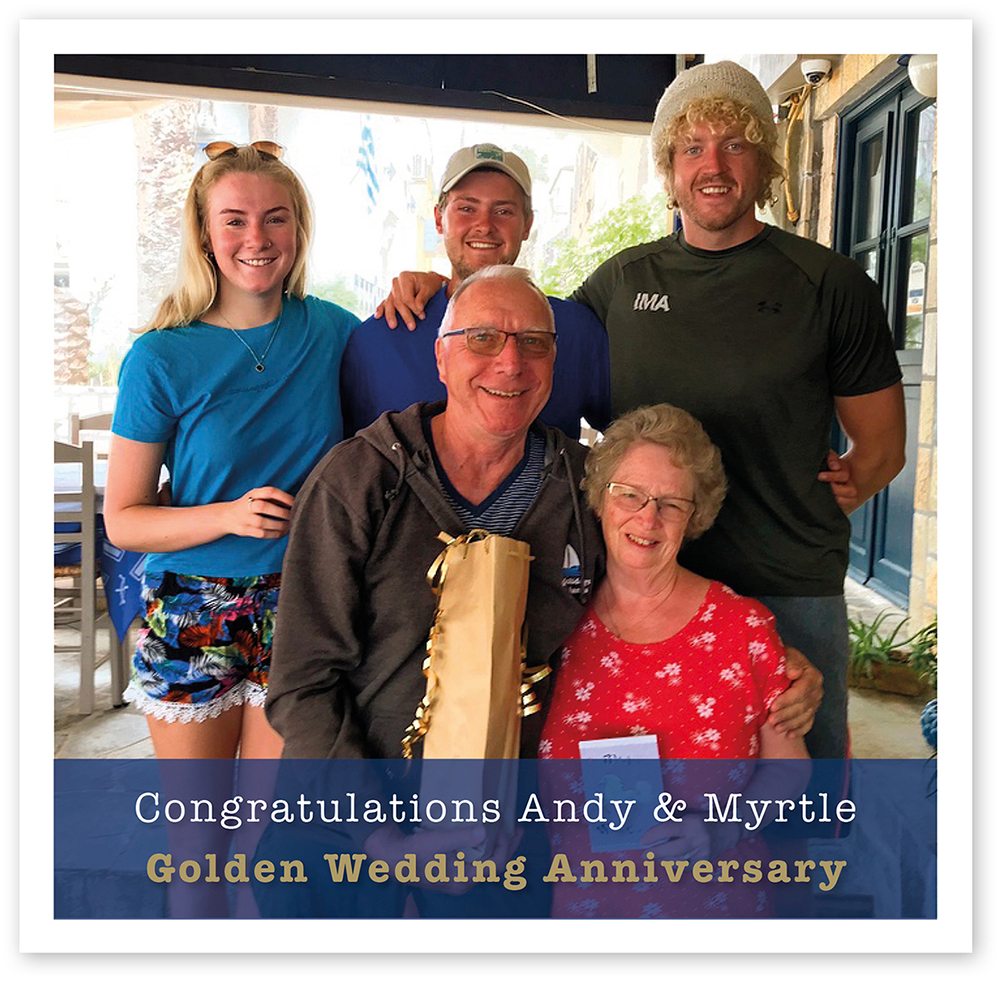 Punch parties and picnics...
Our crews have also enjoyed many punch parties, BBQ's at Iggy Creek and even a wine tour on their way down to the South Ionian!

Sunsets galore...
Aside from all the frivolities, our flotilla sailors have been treated to some stunning sunsets!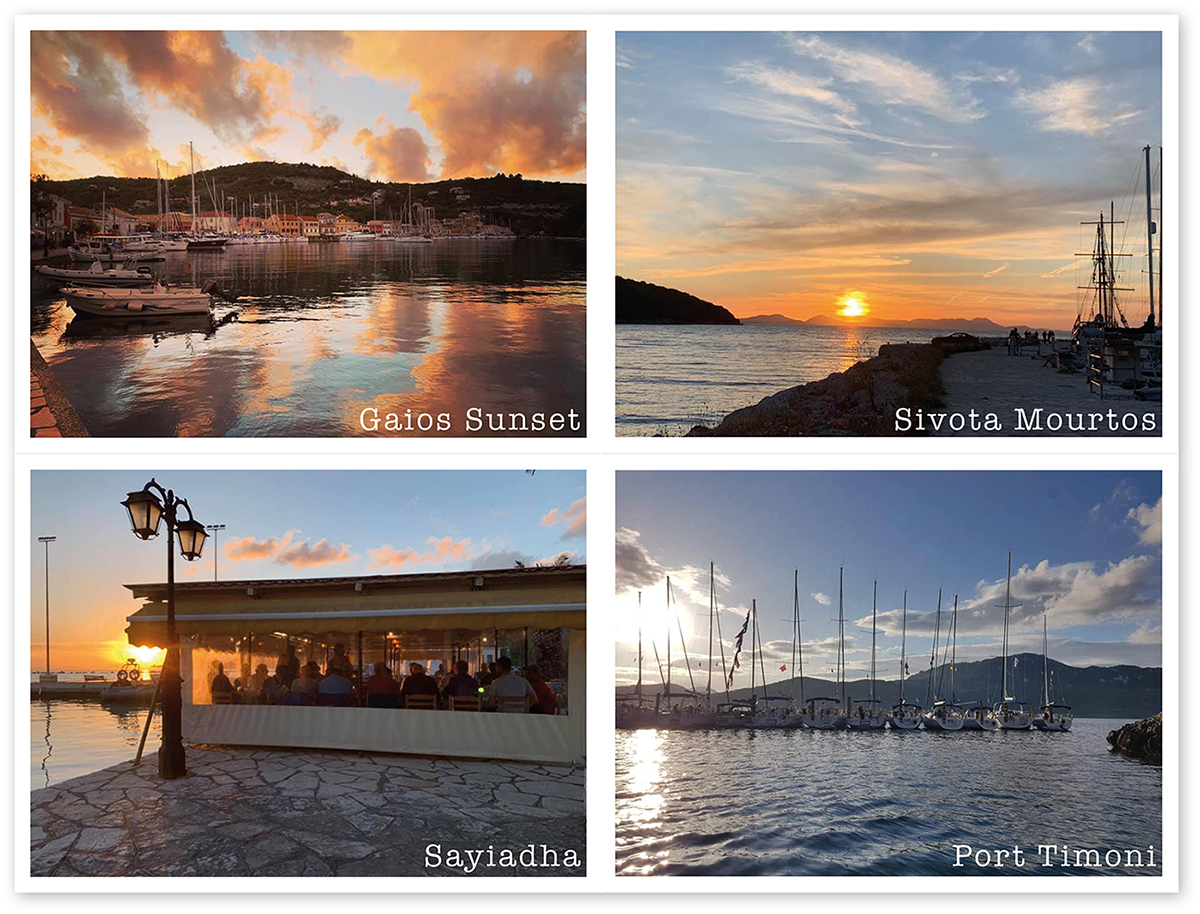 The North Ionian had their fair share, and the Sporades Islands were treated too...

Raise a glass...
Here's to all of the wonderful people who saw the season in with us in the Ionian and the Sporades Islands. We hope to see you out on the water again soon...

To keep up to date with all of the latest lead crew news, you can like their Facebook pages to see how they get on over the summer!
If you would like to send us any news or photos, we are always looking for little tit-bits to put into our annual newsletter. Please email us at This email address is being protected from spambots. You need JavaScript enabled to view it. and you could feature at the end of this year!