A unique and relaxed two weeks of sailing somewhere a bit different, starting on 12th and 19th May.
As we deliver our flotillas back to the Sporades, we have a few boats left on the flotillas going up to Orei from Lavrion.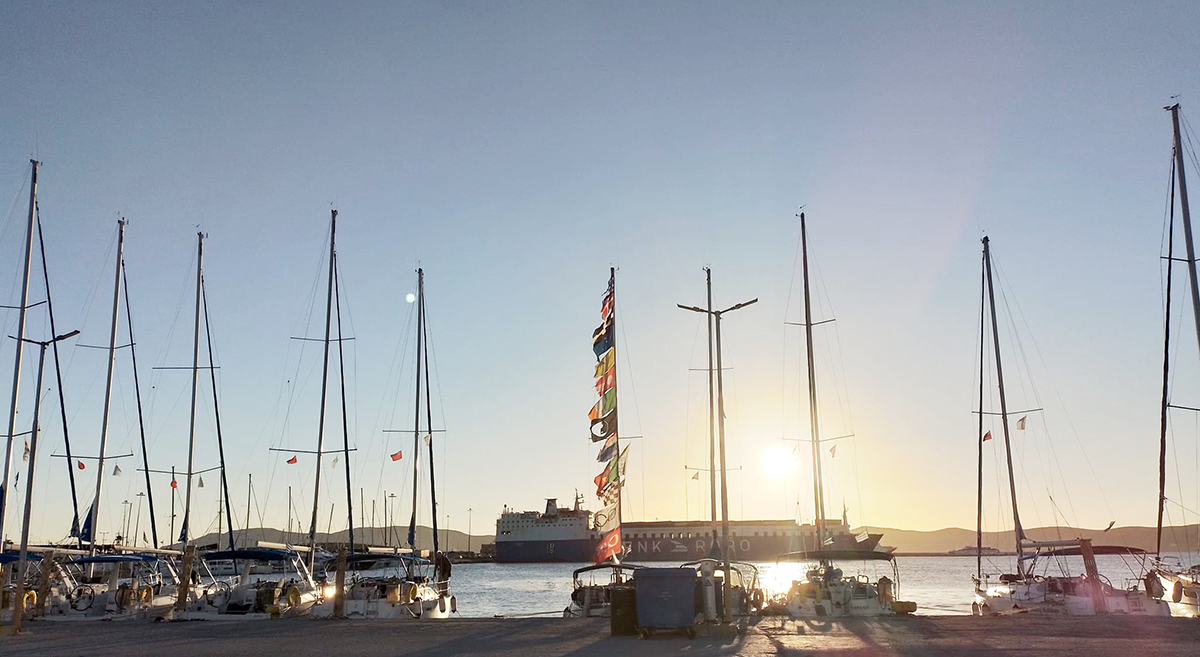 Morning sunrise in Lavrion
Starting in the commercial port of Lavrion, this flotilla will head Northwards, probably past the island of Megalonissos for a night in Marmari. This village/town has become famous for hamburgers big enough for two or three people at the local butcher shop's adjacent taverna.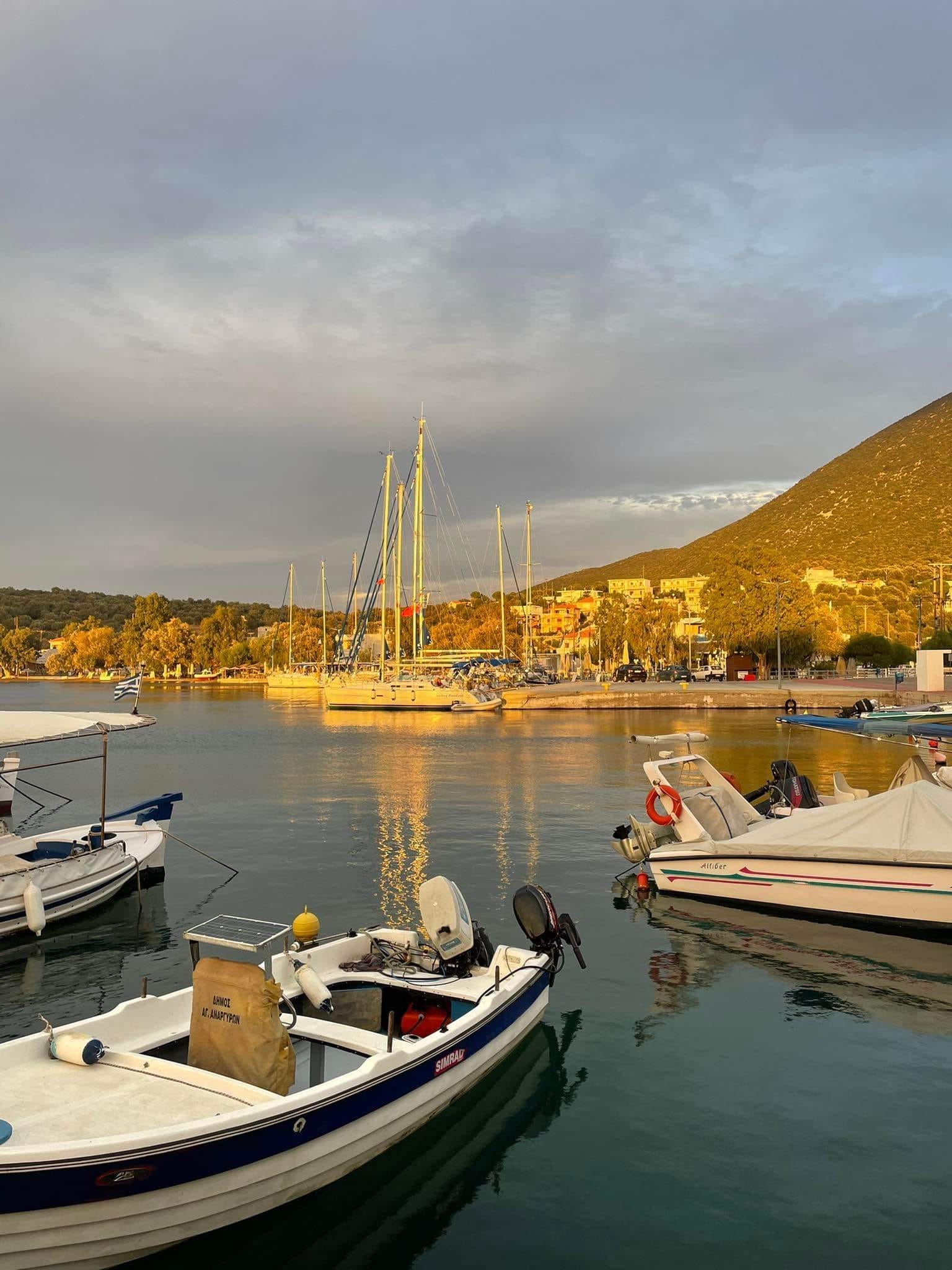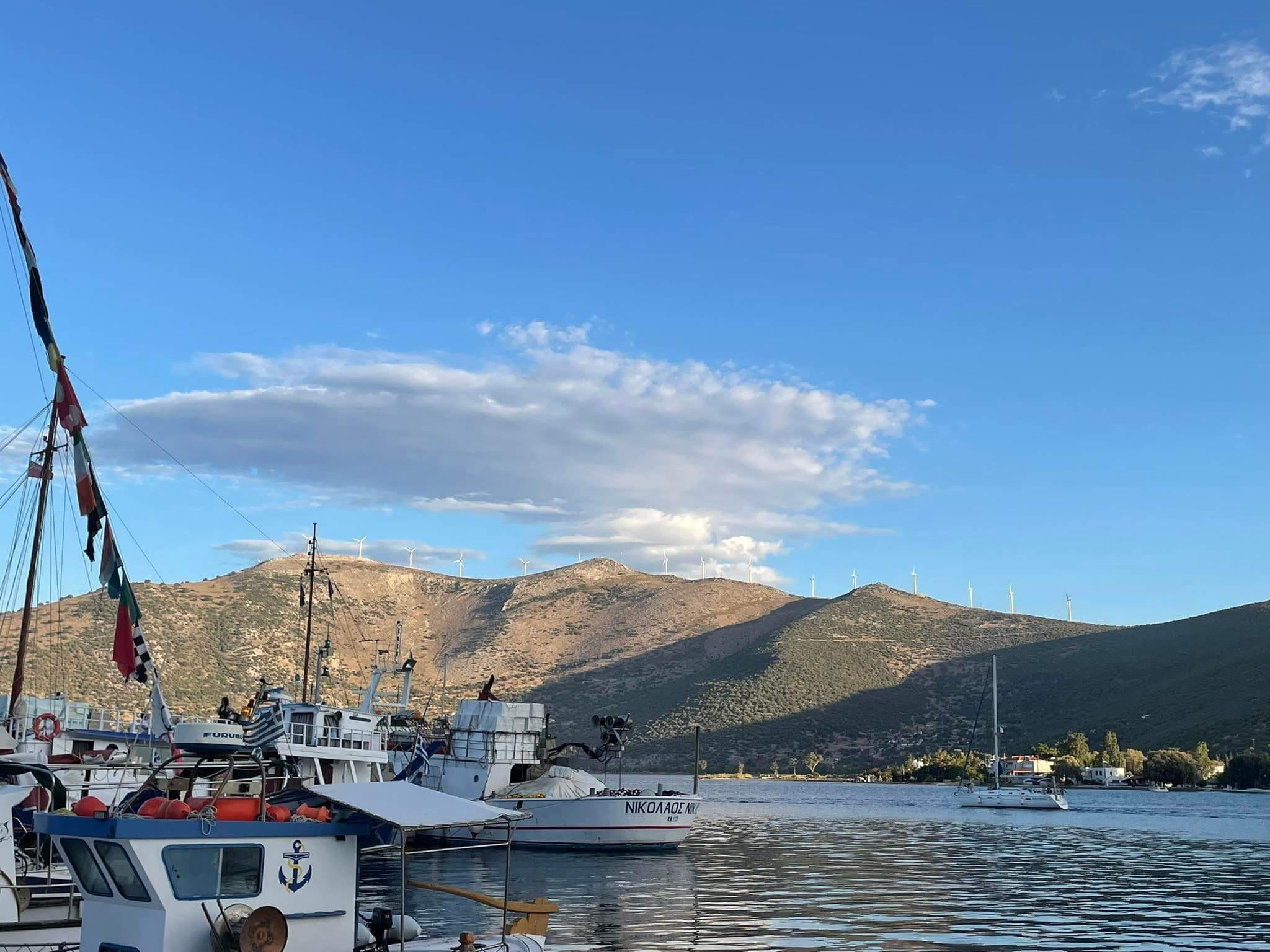 Panayia and its surronding hills
Depending on wind direction, stops will vary and a night or two are likely to be at anchor. We have options of stops at Panayia or picturesque Voufalous on the way to Karavos with its highly visible adjacent power station chimneys.
Then you will enter the channel and go under the 113ft high Euripus road bridge into a large bay that approaches Khakis town bridge. The flotilla will spend a day or maybe two in the local marina before tackling the unique Chalkis bridge, which only retracts once between 10pm – 2am. That is certainly a memorable experience! Chalkis is steeped in Greek history and mythology.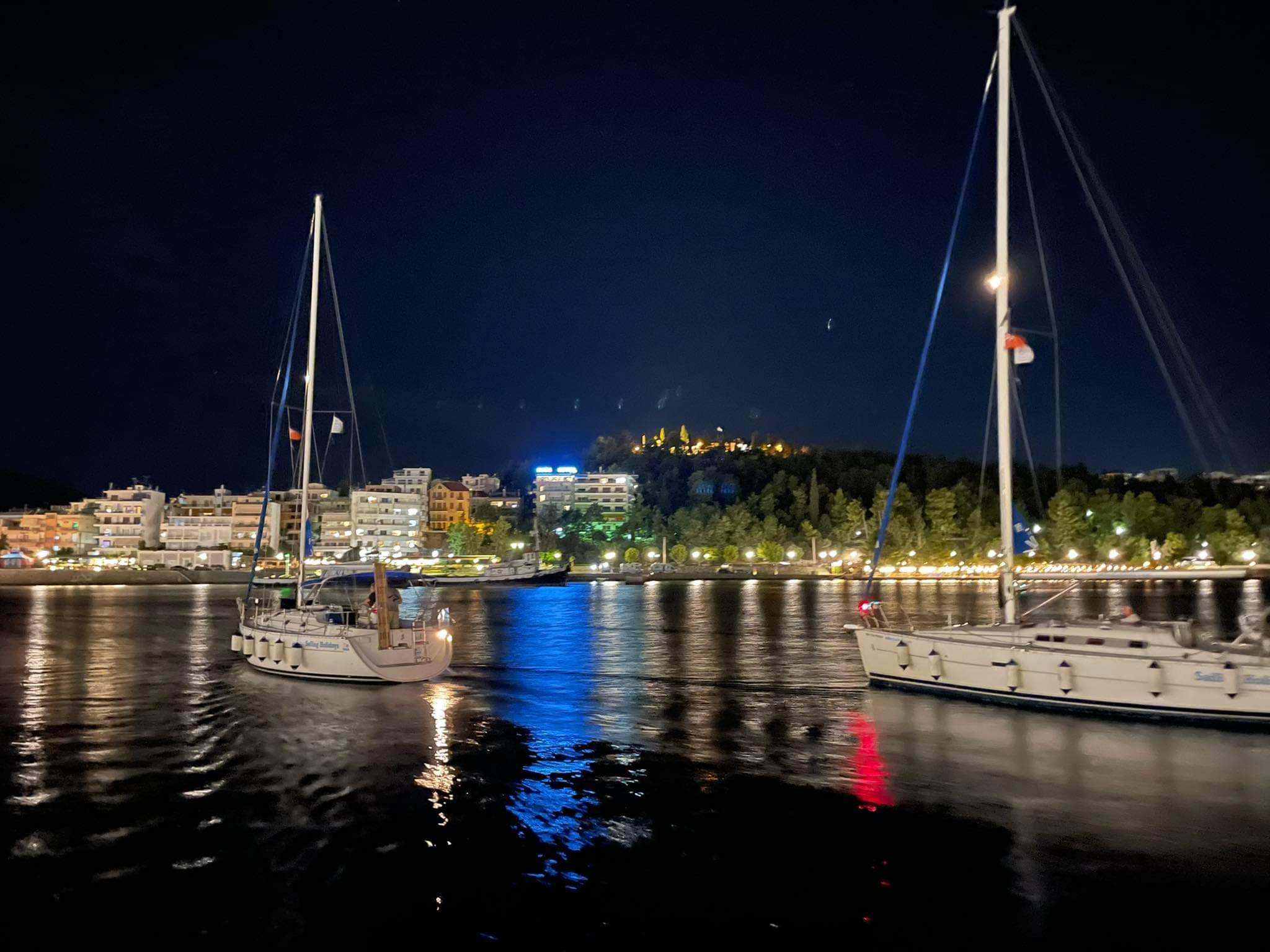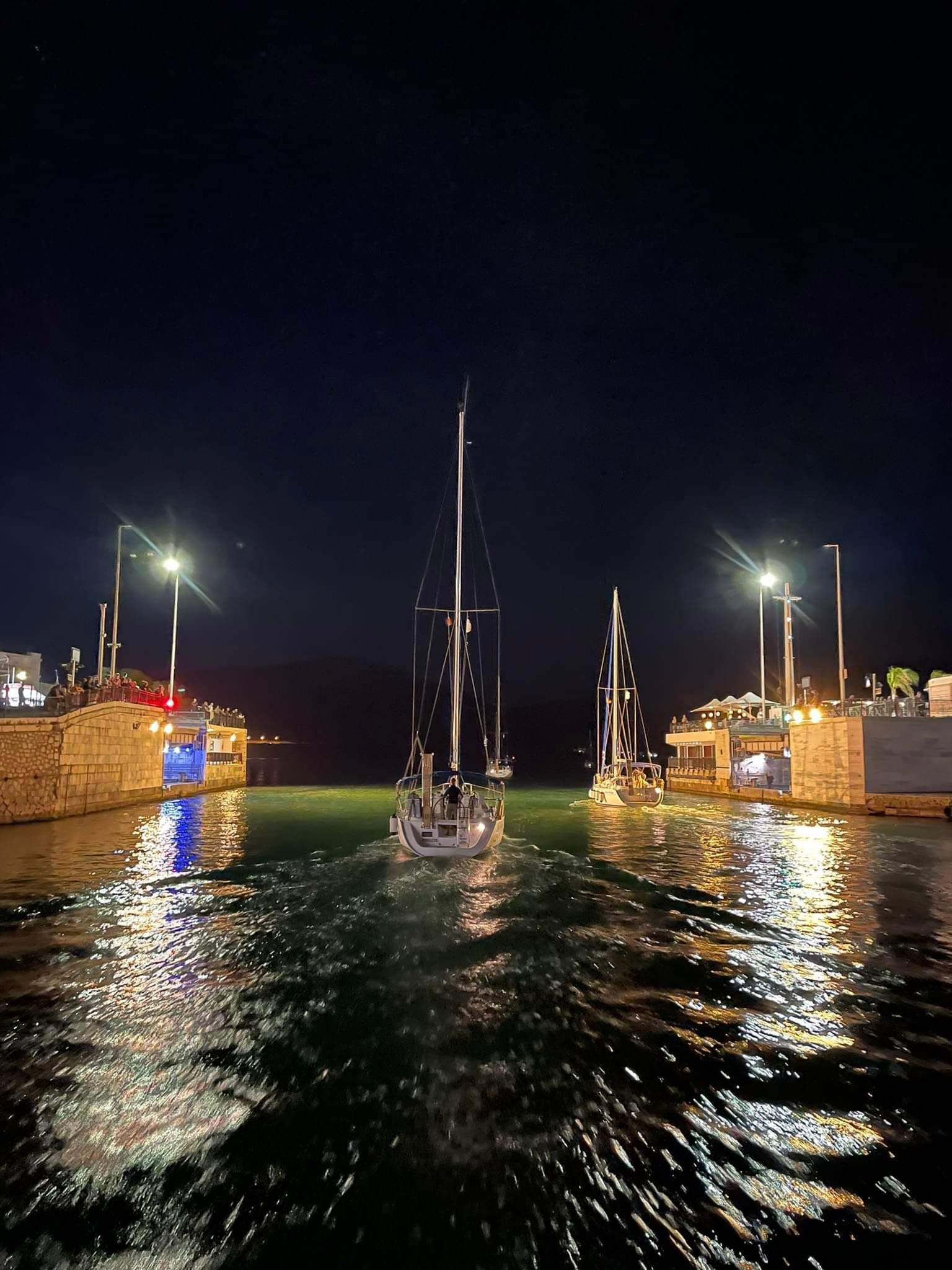 The flotilla heading through Chalkis bridge
Then you are in the North Evia Channel and, depending on enthusiasm levels, the flotilla can tie up for a few hours' sleep, or anchor in the bay just around cape Kakokefeli,. It might even spend a night in pretty Nea Artaki. There may be a stop, before rounding the top of Evia at Loutra or nearby Adhipsou, before rounding the cape into the Orei channel, and the last leg up to Orei.
Rounding the top of Evia is special in that it is a 'pretty place', especially Monolia Island. It looks tropical! The only other possible stop if we are ahead of time is the town of Stilidhos, which is very traditionally Greek!
If we have following winds, we may pop over to Palio Trikeri in the Gulf of Volos, or perhaps visit the coastal town of Achillion - apparently where Achilles set off for the Trojan war! Delivery flotillas always tend to 'go with the flow'.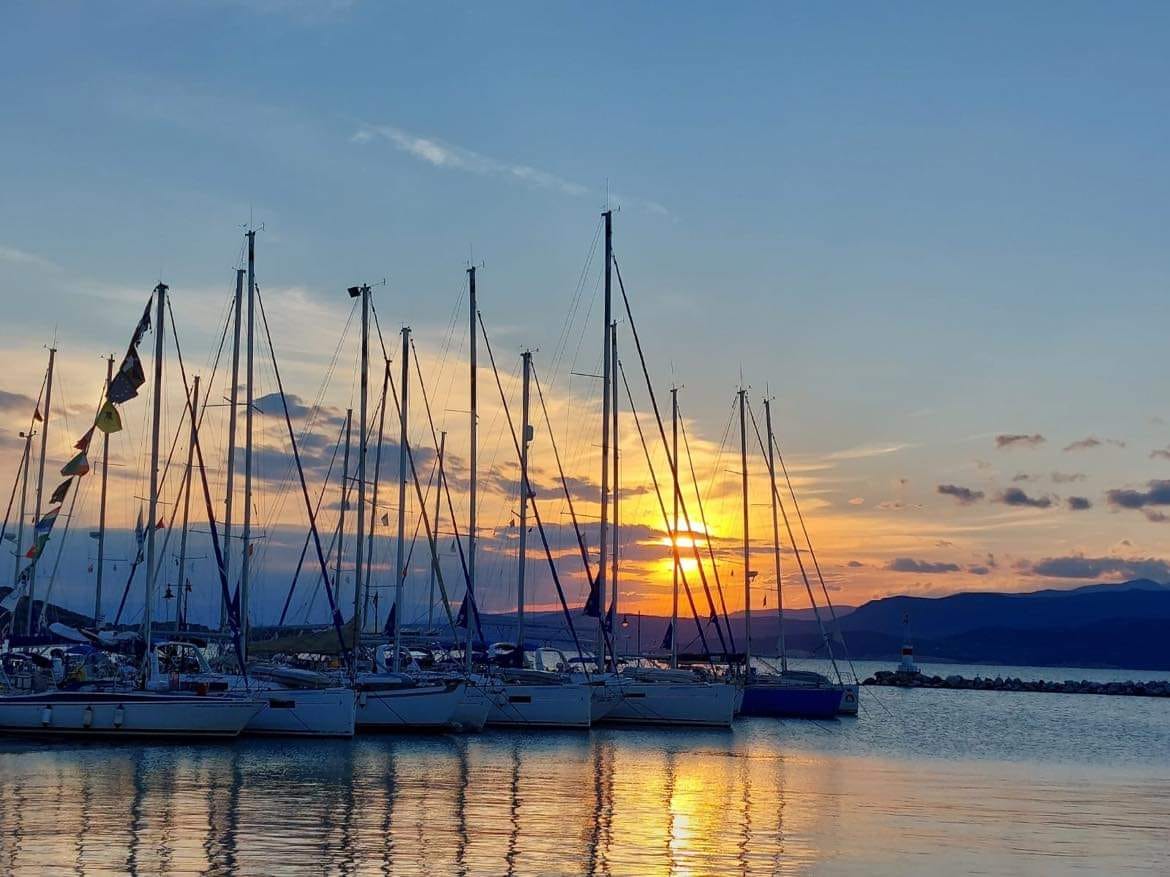 If you have any questions drop our team an email to This email address is being protected from spambots. You need JavaScript enabled to view it.
or give us a call on 020 8459 8787!

Final night sunset in Orei