Shiny new boats for 2019!
Mick and the team from Greece have made their way over to France to unwrap our brand new Beneteau 38.1's! They're building up the engines and sorting the rigging as we speak!
The delivery should take around two weeks to get our new boats back home to Corfu to start an exciting new season. We look forward to seeing (and sharing!) plenty of photos and hearing all the stories of the trip along the way!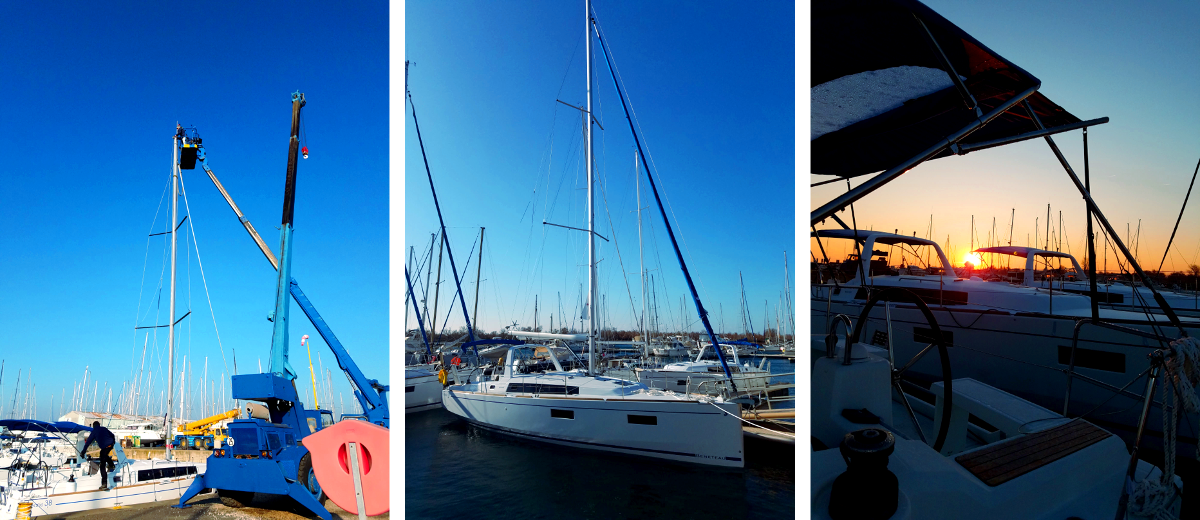 Here's a reminder of what to expect from our beautiful new yachts...
Take a look out our new Beneteau 38.1's here. The new layout with extra head is perfect for a larger group or a family!
Which flotillas will these new yachts be sailing on?
Our new 38.1's will be sticking to the Ionian for their first season with us! You'll find them on the following flotillas:

Our new boats being unwrapped!
---
How much will they cost?
If you'd like to see the price list for this new yacht take a look below. Please bear in mind this is a larger yacht and previous sailing experience on a similar size yacht will be required to sail one.
All prices below are inclusive of flights from Gatwick (other airports are available) and transfers to/from the yacht.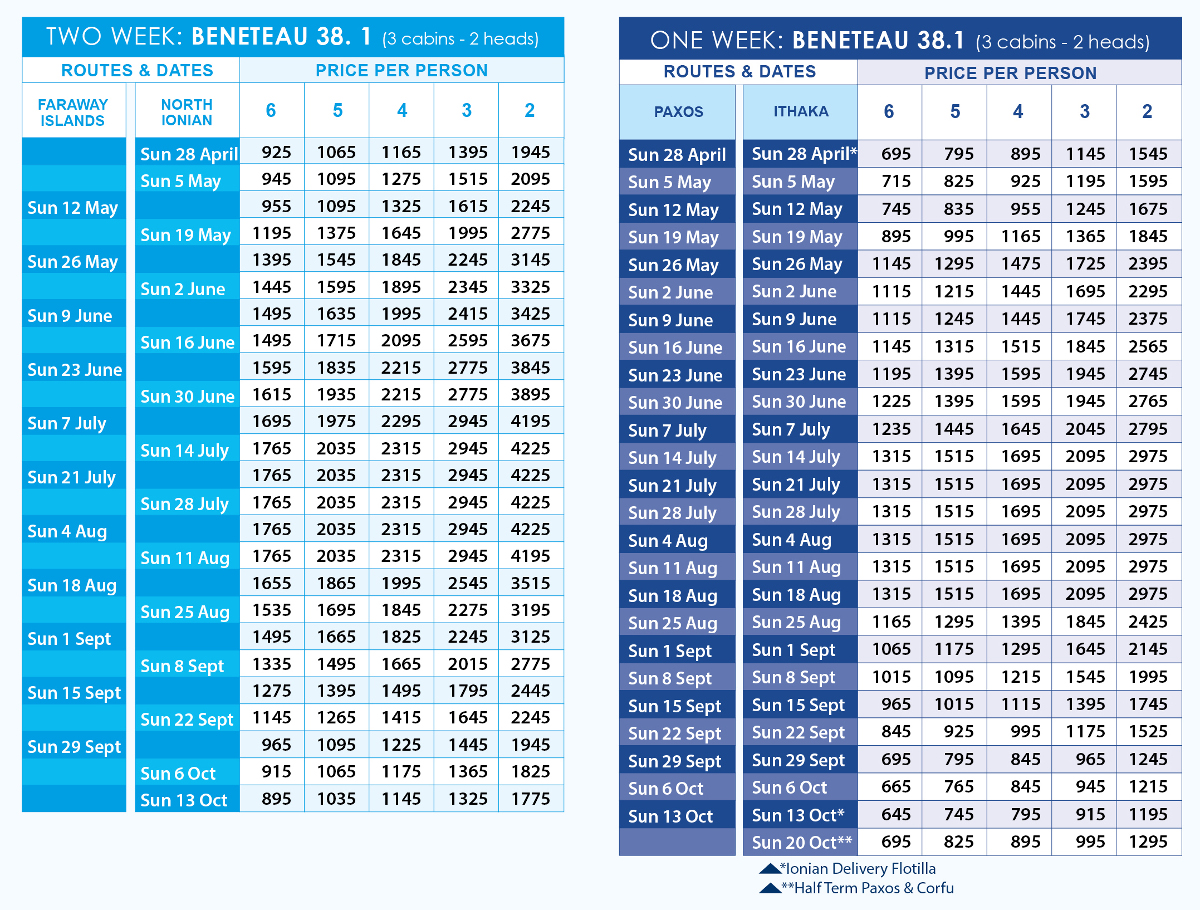 ---
Tempted?
If our new Beneteau 38.1 looks like your summer 2019 dream boat, give us a call on 020 8459 8787 or drop us a line to This email address is being protected from spambots. You need JavaScript enabled to view it. to book!