Dedicated flotilla sailor Magdalena takes the plunge and goes bareboating...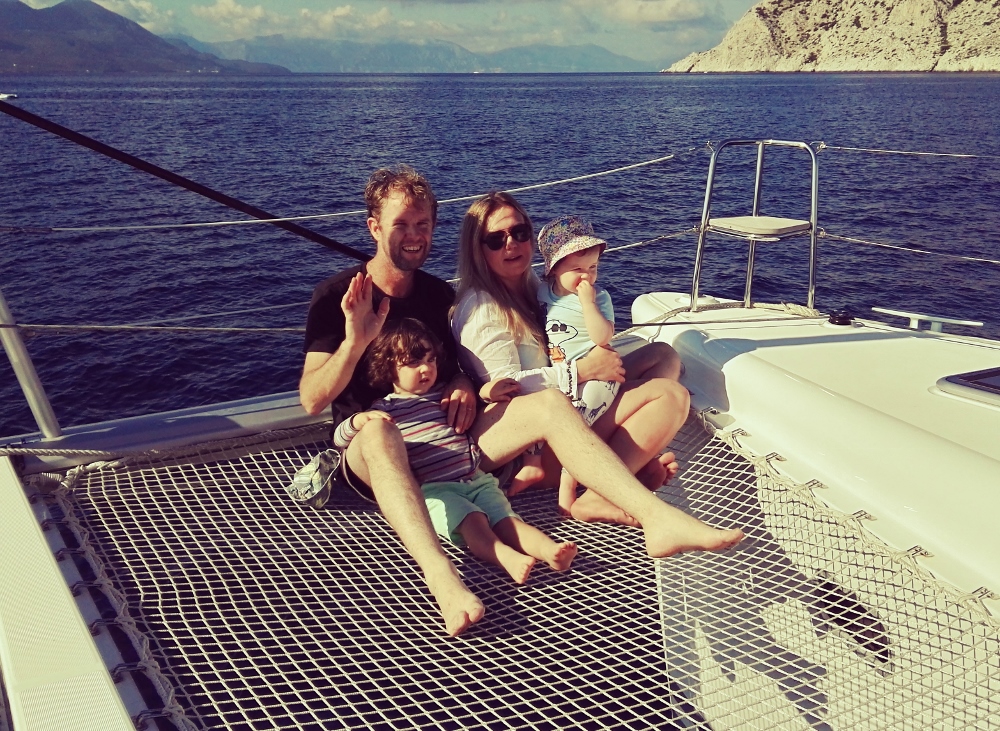 This October Magdelena and David (and Max & Maia) road tested a skippered charter booked through our bareboat team, on a Lagoon 450 catamaran (no less) and here is how they got on. As a dedicated flotilla team member Magda discovers the surprisingly pleasant side of a (luxury) bareboat Skippered Charter!
Our first ever skippered charter...
As an ex Skipper & Hostie we've never sailed with a professional skipper before and I was surprised how relaxing it can be. With a teething toddler on my hip most of the time and inexperienced friends, having George changed a 'fight for survival' into a relaxed week sailing...
I've heard a number of times from our experienced flotilla sailors that they prefer flotilla because they don't have to worry about mooring, weather forecasts etc. The same principle applies to a skipper charter. Yes, we could do it on our own but particularly with toddlers, it would have been more than a touch more stressful!
Dave (my husband) could help with sailing and mooring to his male hearts content, while my cousin topped up her tan and I read "Gruffalo" and "Tabby McTat" for the hundredth time...who drew the short straw?!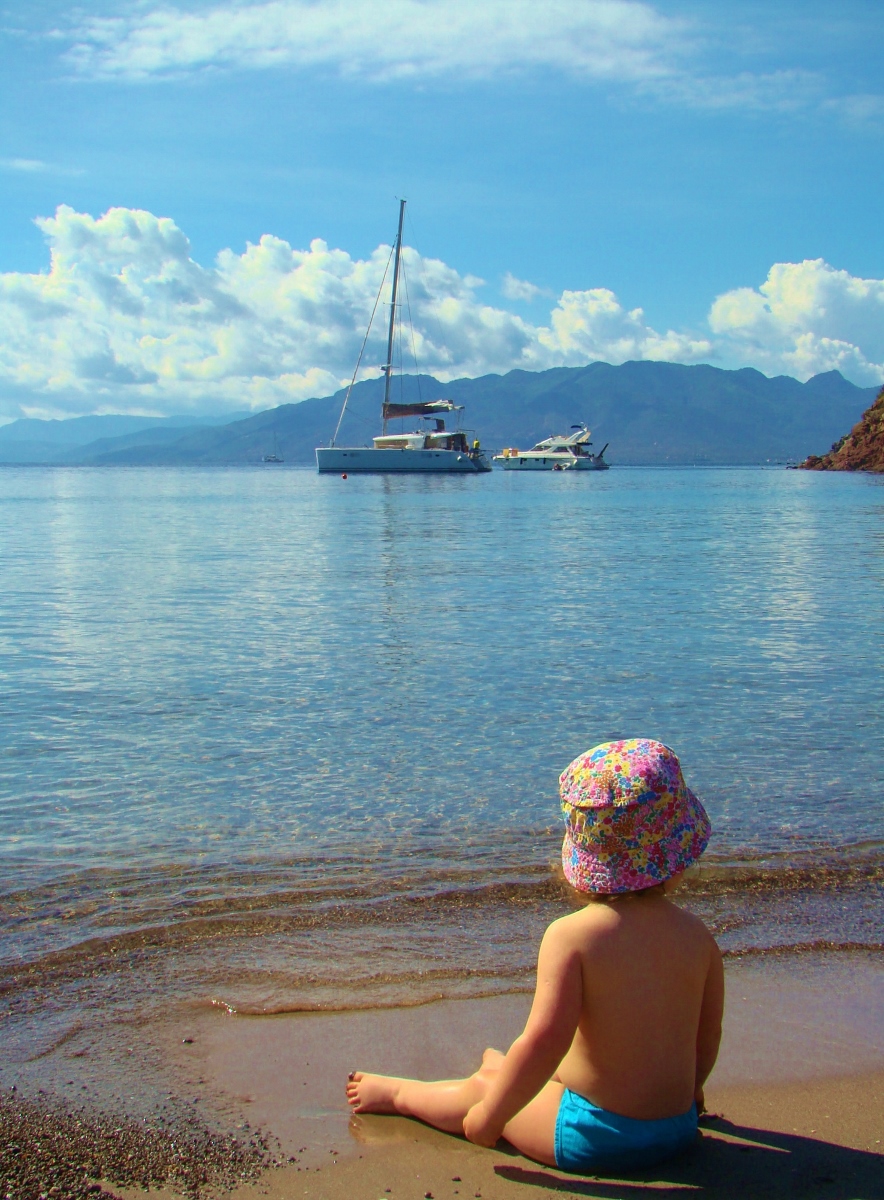 It felt so liberating to be able to just relax and participate at will.
A sensational skipper
We often say that skipper onboard can provide unrivalled source of local knowledge but to experience it was amazing.
We were welcome to help plan the route, debate different aspects of available lunch stops and make suggestions. George asked the crucial question "What are you looking for?" at the beginning of the trip and with kids onboard we quickly decided that we wanted lunch stops with nice beaches and night stops where we could order plenty of calamari (apparently the staple the diet of toddlers in Greece).
My cousin has suggested popping in to Santorini (from Athens) to which George didn't even break a smile and just patiently explained where we were and where Santorini was. During the day, George was always happy to tell us stories about local landmarks, history or even teach kids few words in Greek.
Would I do skippered charter again? I realise that not every skipper is as good as George. But YES, any time (or at least until kids are 25!).
Food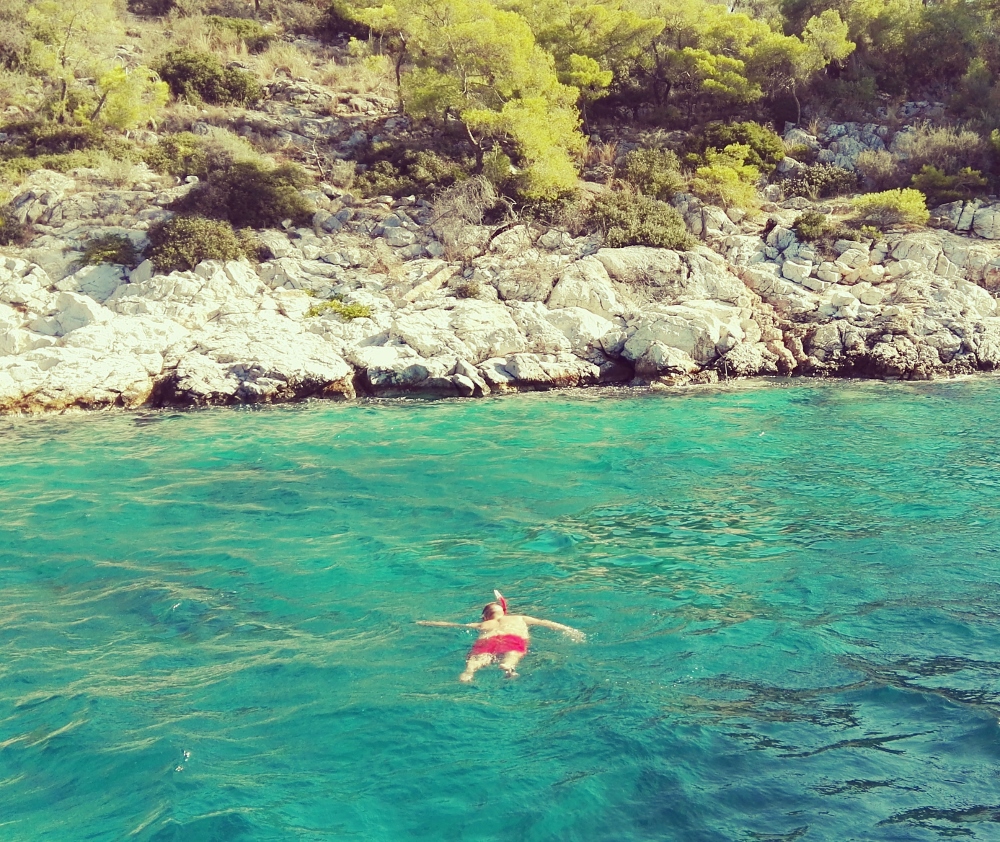 Having been to Greece number of times we were pretty sure that we knew our way around a taverna menu. Oh, how wrong we were. Under George's guidance we learnt about local fish, tasted some unknown dishes and were tutored on the proper way of preparing Greek salad (I wish I had taken a photo of George's face when Dave came back from the supermarket with the special Greek Salad Mix instead of requested oregano).
After the first dinner, we have left ordering at the restaurant to George and we have never eaten so well and paid so little. He kept in mind the smallest members of our crew (and so was always plenty of calamari on the table) but he also insisted that the kids at least try various other dishes and they liked quite a few.