I'm Harry and I started working at Sailing Holidays in mid-February 2017. After two months at work, I was given a 2-week warning that I was being sent out to Corfu to meet some of our suppliers, check out the boats and to learn more about how the company operates. So far, so good! Heading out to Corfu equipped with 3 smiley (albeit bleary-eyed) colleagues - Amy, Charlie and Paulina - was another reminder that working for Sailing Holidays comes with a handful of bonuses.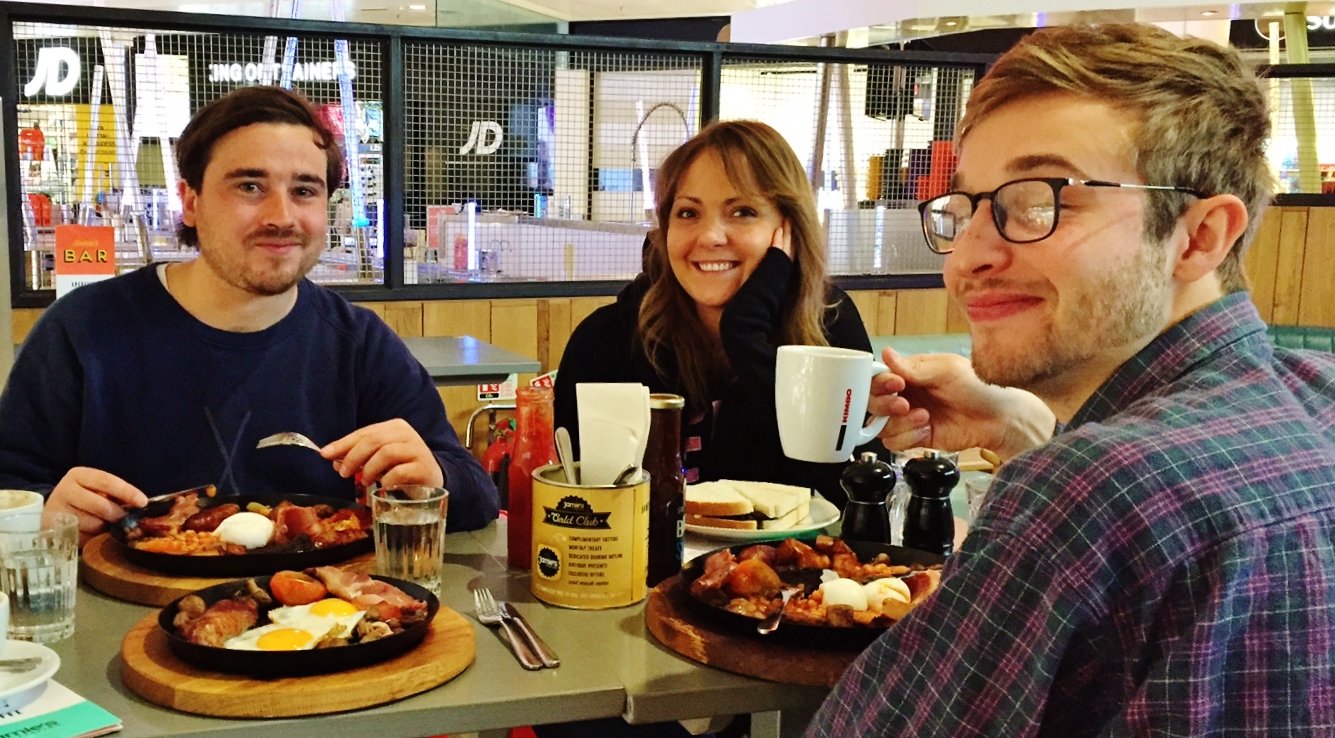 Arriving in Corfu
Having landed in Corfu, we hopped in a taxi with Christos and headed straight for Gouvia Marina. Upon arrival, I was somewhat shocked at the sheer number of Sailing Holidays boats dominating the marina – it really put into perspective how big the company was. We then went to meet the boat and our home from home for the week! One of our RYA training boats (a Dufour 36) named Knight Star. With cabins allocated, we decided it was time for lunch. We opted for an extremely relaxed, Greek-style lunch at Argo's waterside restaurant, where I tried saganaki for the first time – deeeelicious! Post-digestion, the rest of the day was spent getting to know all the different flotilla boats. Remembering the features of 13 different yacht models – no easy feat!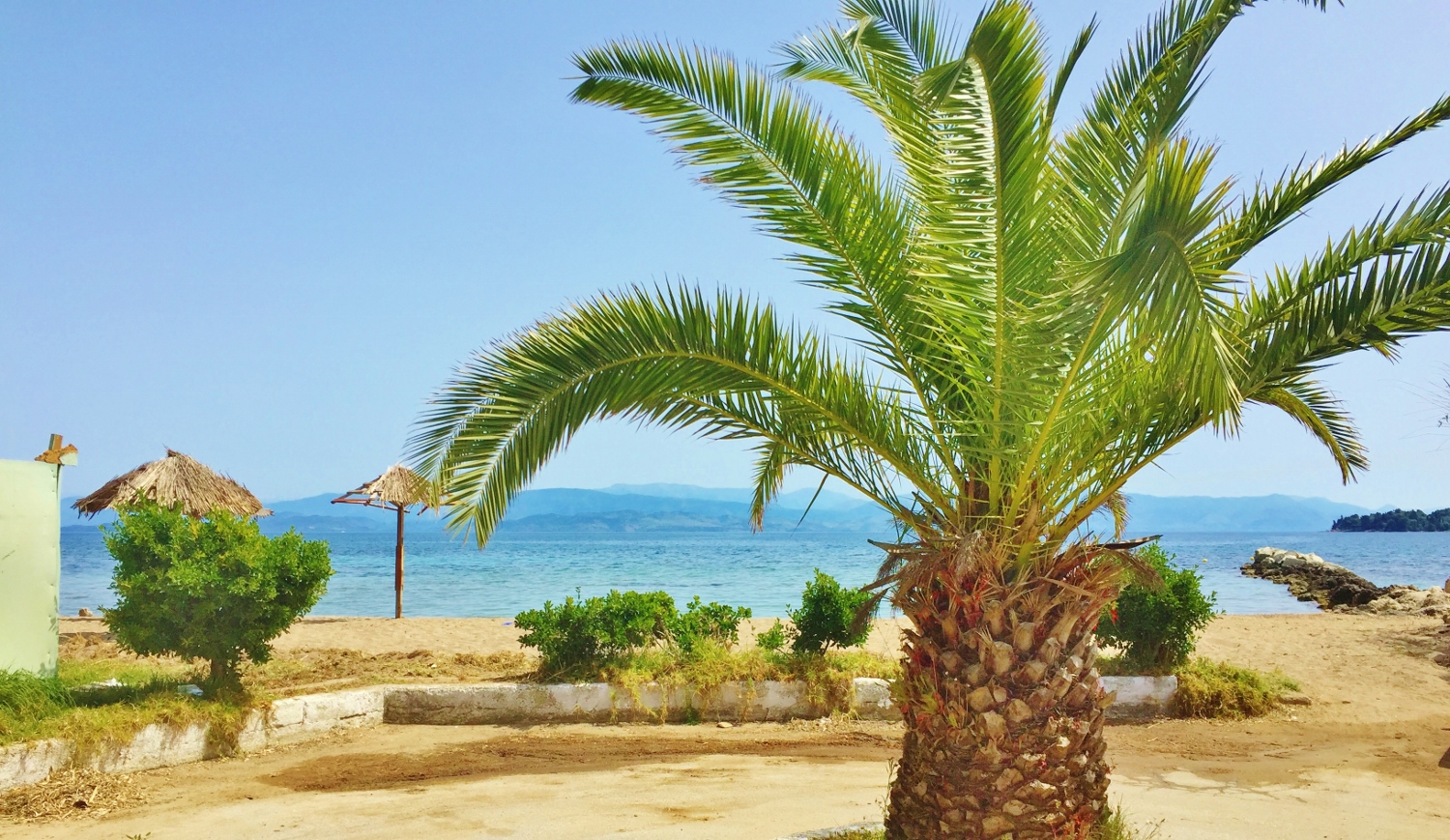 Meeting our Yacht Charter Suppliers
The following day we met all our local yacht charter suppliers. This means that unlike many agencies we can put a face to a name when chatting to our suppliers. We were also able to check out all their boats, so that, when you phone to book a boat we know what we're talking about first hand. The day required bouncing between countless boats – from Beneteaus, to Dufours, to luxurious Lagoons! But it wasn't all hard work and we managed to squeeze in a nice beach session in between meetings. There were definitely moments up to this point that we had to remind ourselves that we weren't on holiday – particularly when we went out that evening to Taverna Harry's for some live Greek music.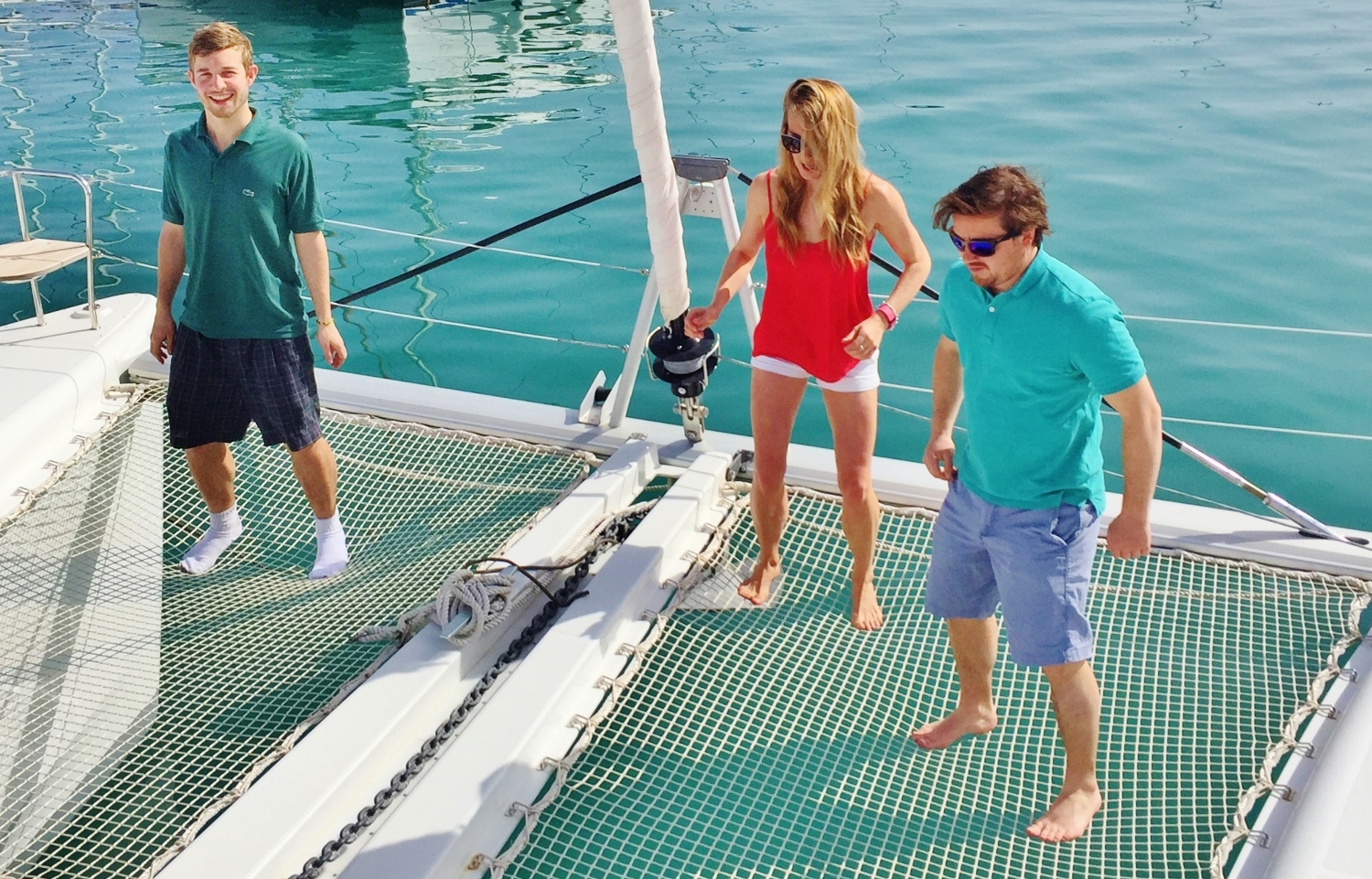 For the next two days we were focusing on helping to get everything ready for the first flotilla departure of the season. There was a lot of energy in Gouvia marina as the Sailing Holidays' lead crews and staff were making their final touches and giving boats their final clean. The London office was helping with cleaning the boats in the sun and this was certainly a change to our computer-based jobs in rainy London.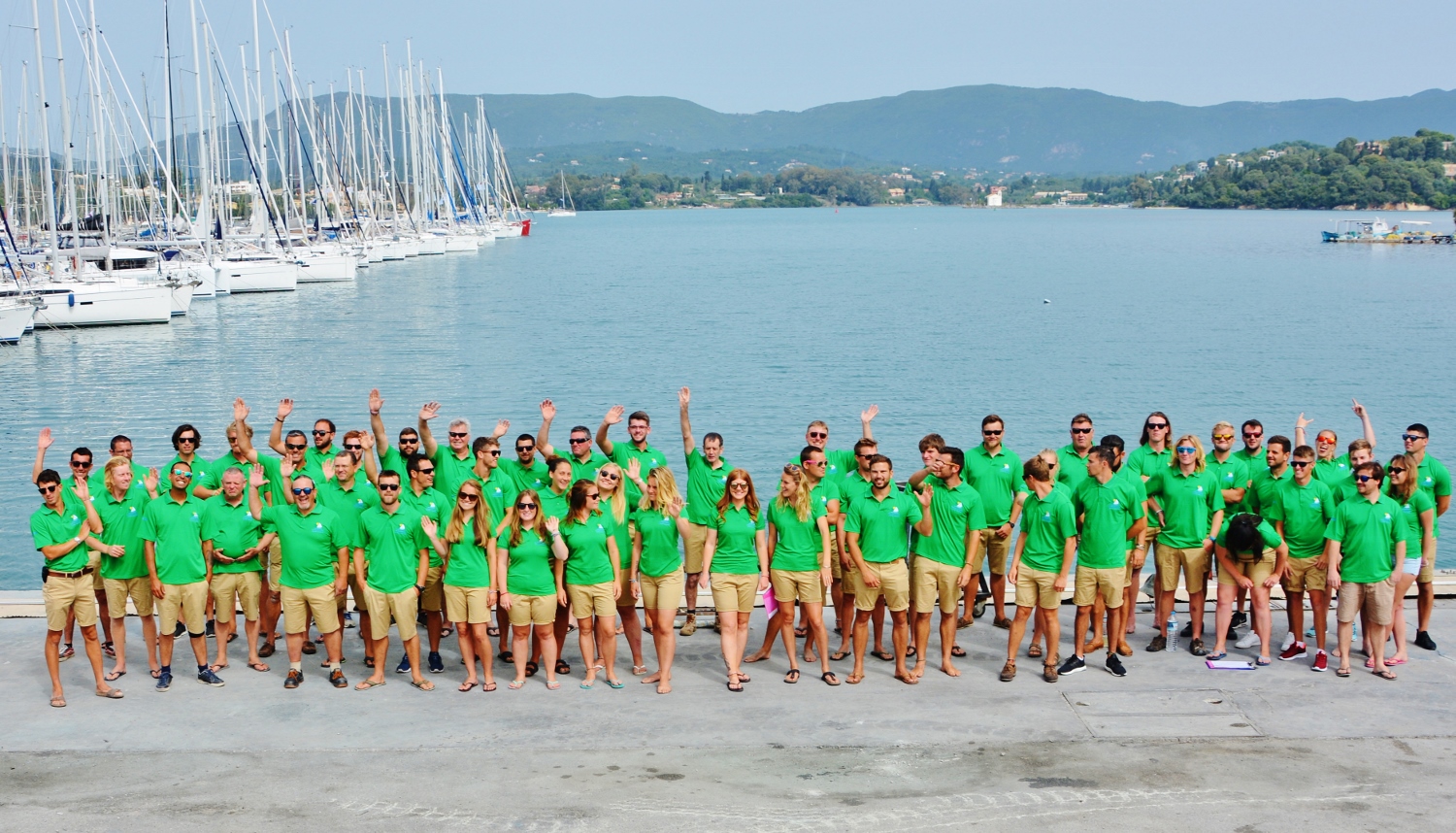 That start of season buzz!
When the first customers arrived by bus to the marina in their droves it was particularly easy to feel the excitement of both the customers and the lead crews who had been preparing for this day for a few months now! A highlight of these two days was in the evening when we explored the old part of Corfu town, ate at the authentic Tsiporadiko restaurant and went to the 02 bar to watch Maria from the Greek office sing beautifully to what seemed to be the entire Sailing Holidays crew.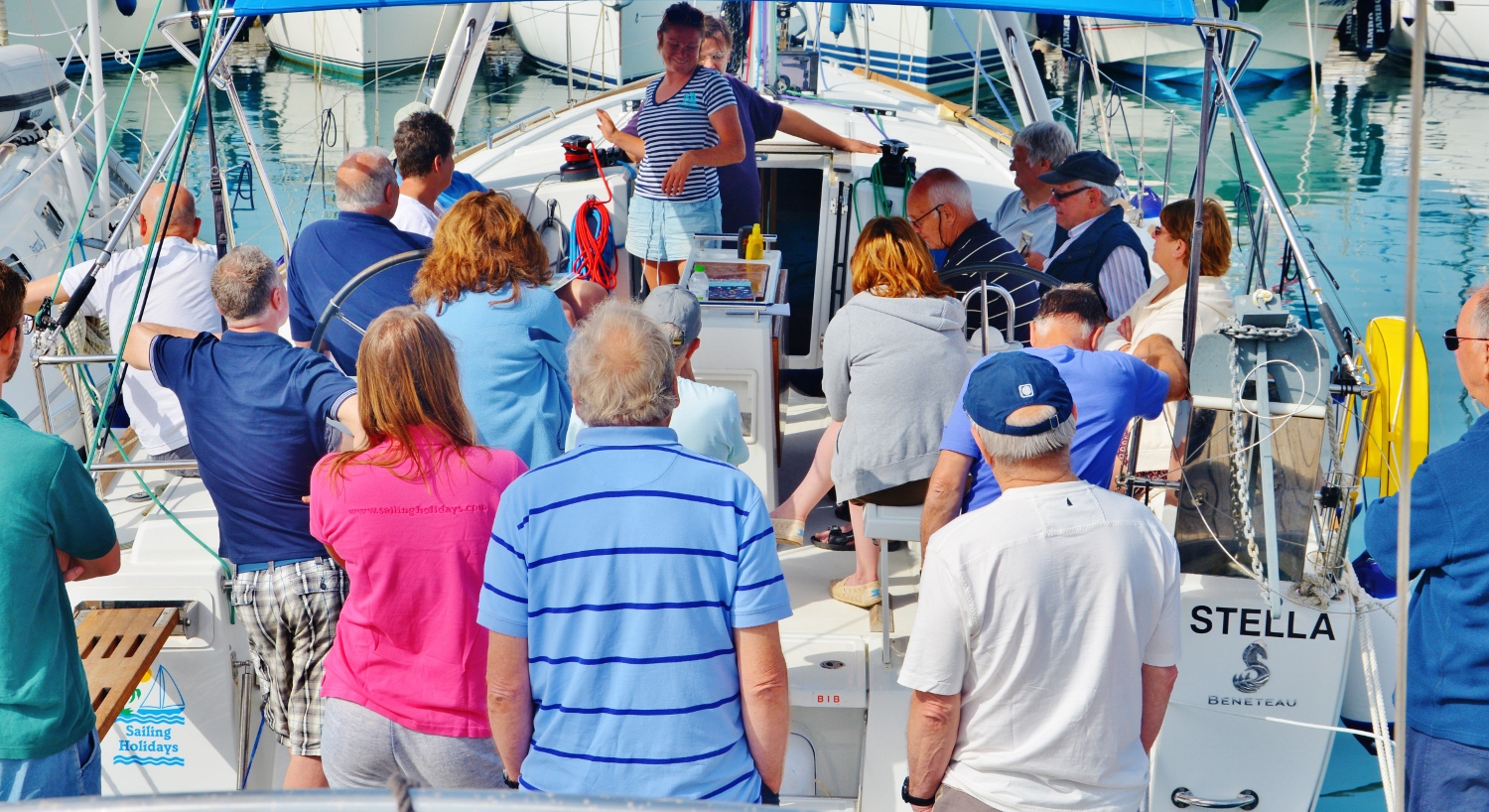 Setting Sail for Paxos
The following morning was the moment I was particularly looking forward to throughout the trip and that was to go sailing! After sitting through an excellent boat briefing from one of the lead boat skippers (Nettie) we were quickly on our way out of the marina to avoid the hustle and bustle of the other boats leaving at the same time. Fortunately, there was a perfect amount of wind for an amateur sailor such as myself to get the sails and genoa out to cruise along at a not-too-scary 6/7 knots. Having only sailed a couple of times, I had Charlie and Amy to show me the ropes on the boat and make it an educational experience.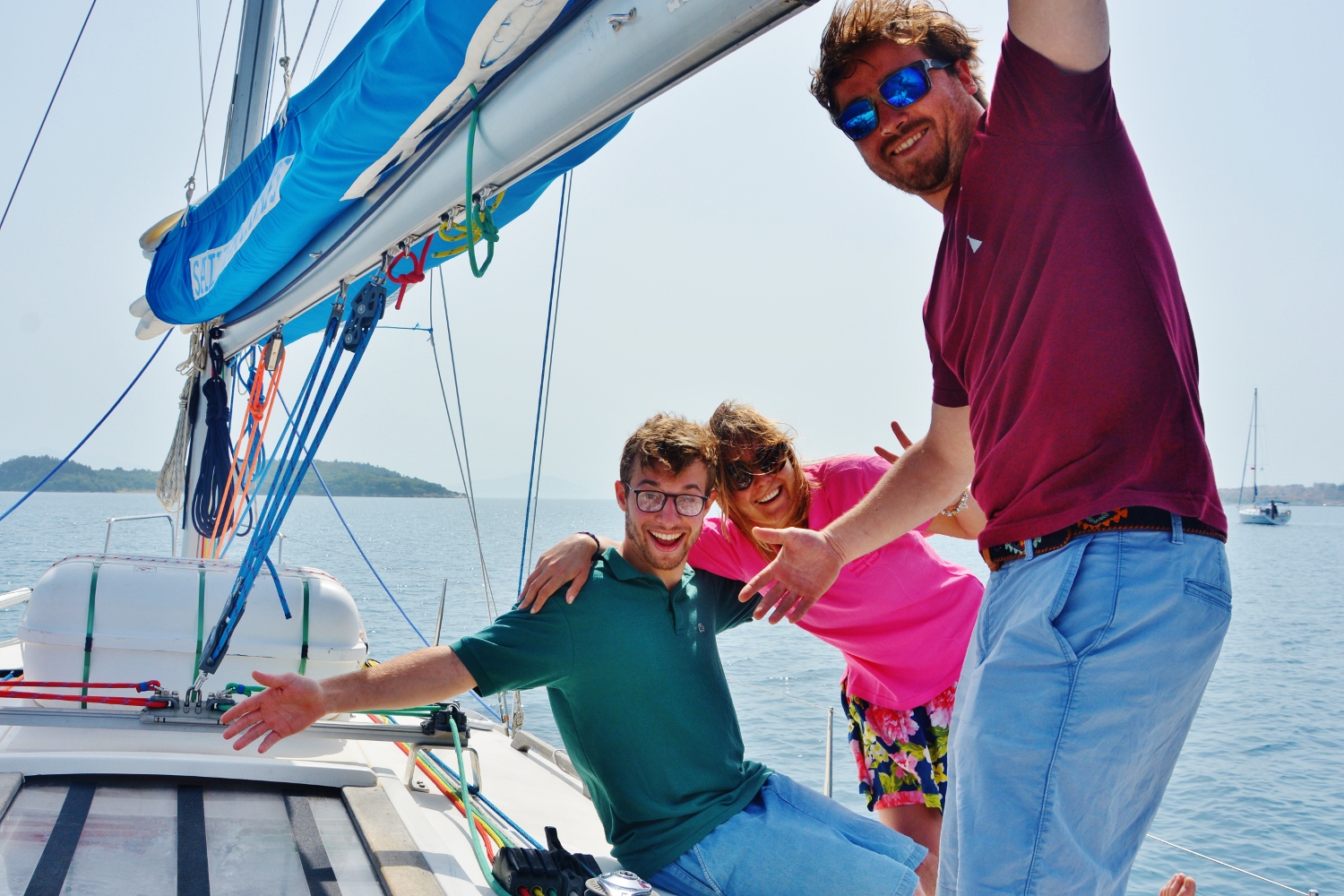 My first day on flotilla
We had 27 miles to cover with two other flotillas to reach Lakka bay on Paxos island. Lakka bay really was quite the spectacle to enter with its crystal clear and turquoise water leading us up to a quaint little town dotted with picturesque bars and authentic Greek restaurants. The two flotillas that were also at Lakka bay had a 'punch party' organized for their first evening and this was a excellent occasion for the customers and lead crew to get to know each other over a few glasses of (quite strong) punch and some snacks.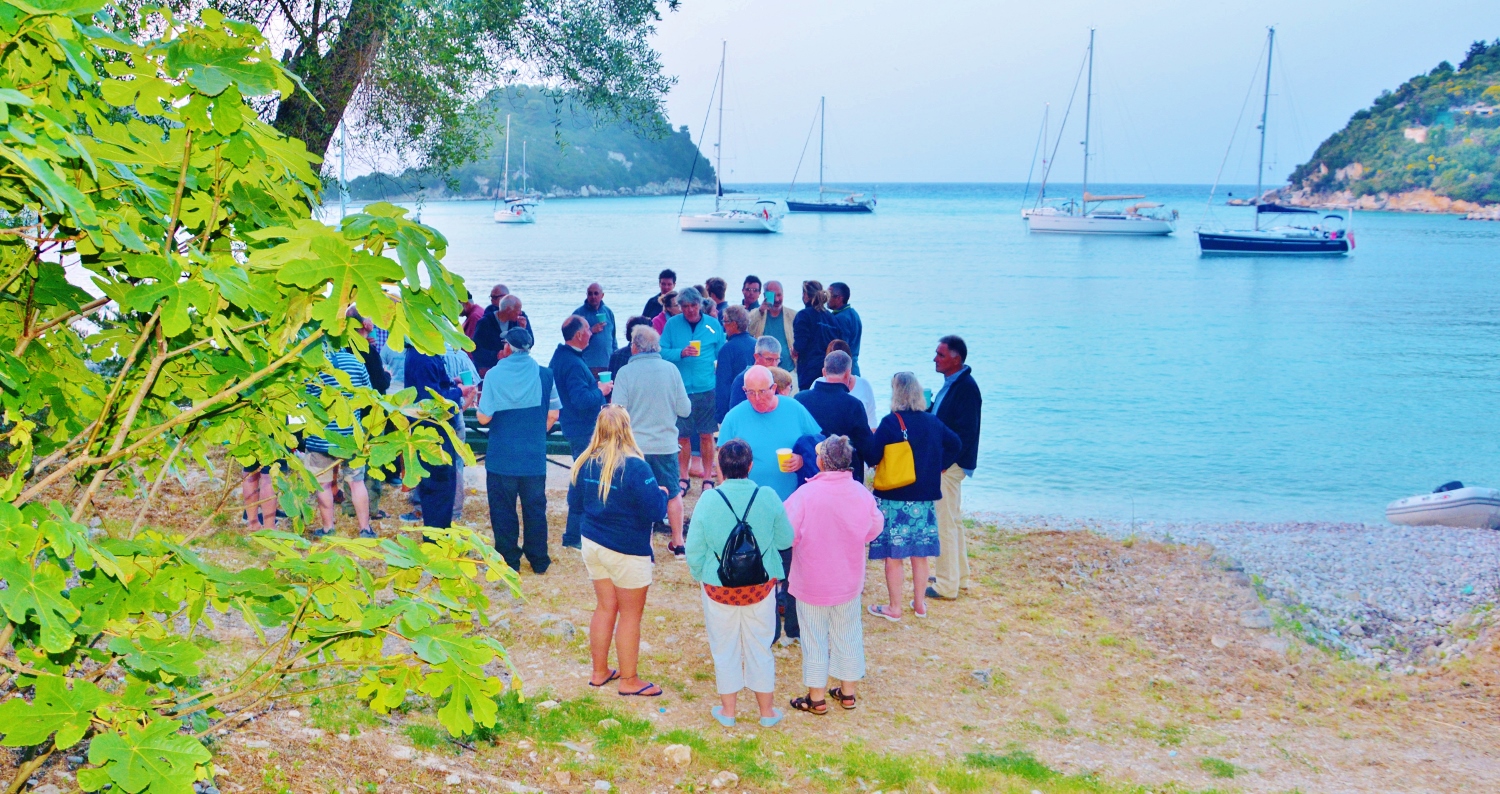 I was very impressed at the effectiveness of the punch party to establish quick and strong relationships amongst everyone involved in the flotillas – an excellent touch! This was quite simply the perfect stop off and an ideal start to any flotilla holiday. Our time on Lakka bay also entailed walks around Paxos' different bays, espresso martinis and a particularly scrumptious meal at Nio Nios. Note to self: must always recommend this bay to my customers over the phone.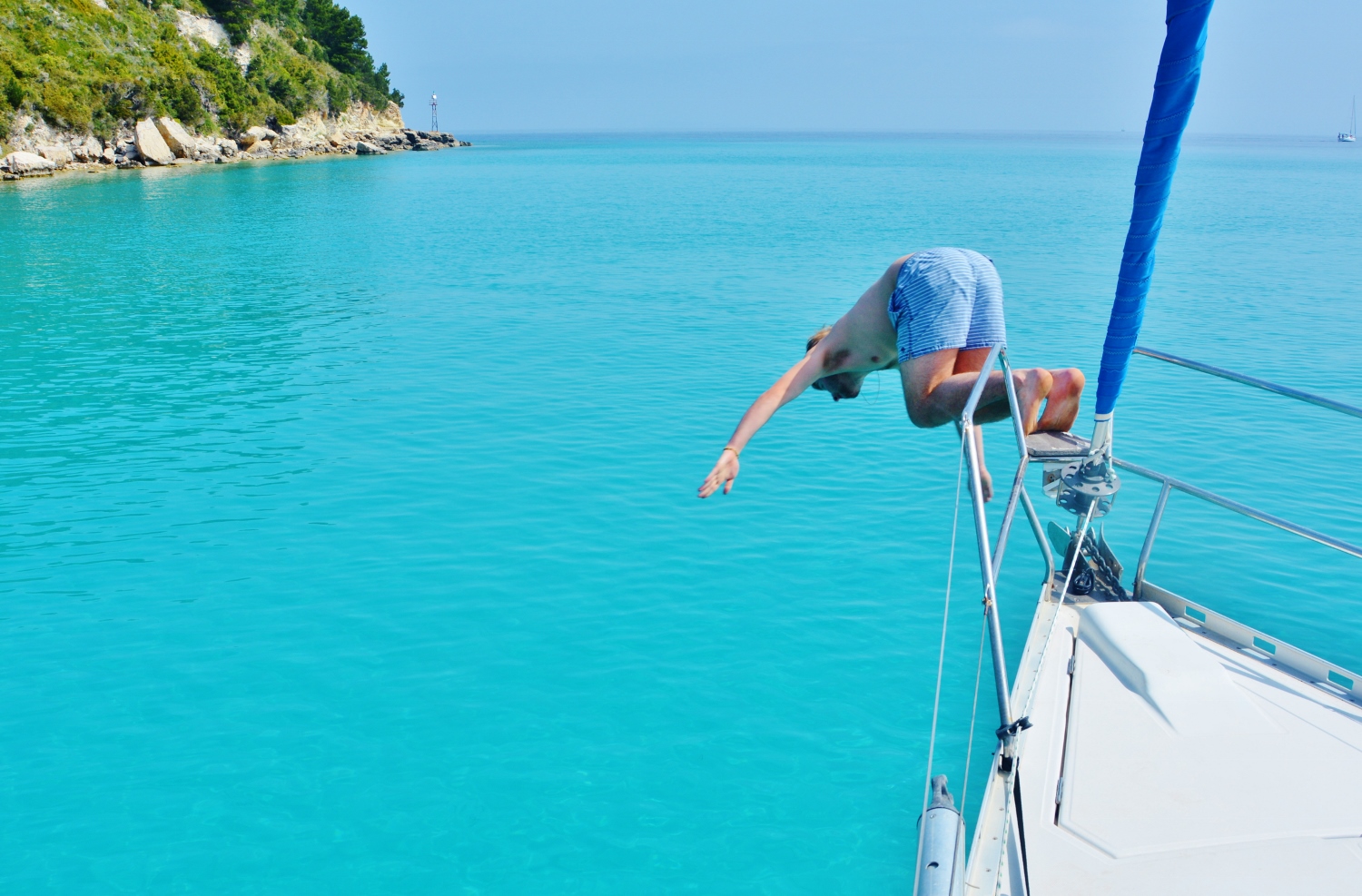 Paxos to Plataria
For our final day, we set sail for Plataria via Sivota Mourtos. There was less wind on this day but since our final destination was not too far away, we still took every chance to get the sails up and cruise without the sound of the engine roaring. We made a pit-stop at Sivota Mortos where we anchored in a quiet bay with just one other boat to have a lunch (beautifully prepared by Amy) and a sleep before we set sail again for Plataria – our final stop before getting to the airport the following morning.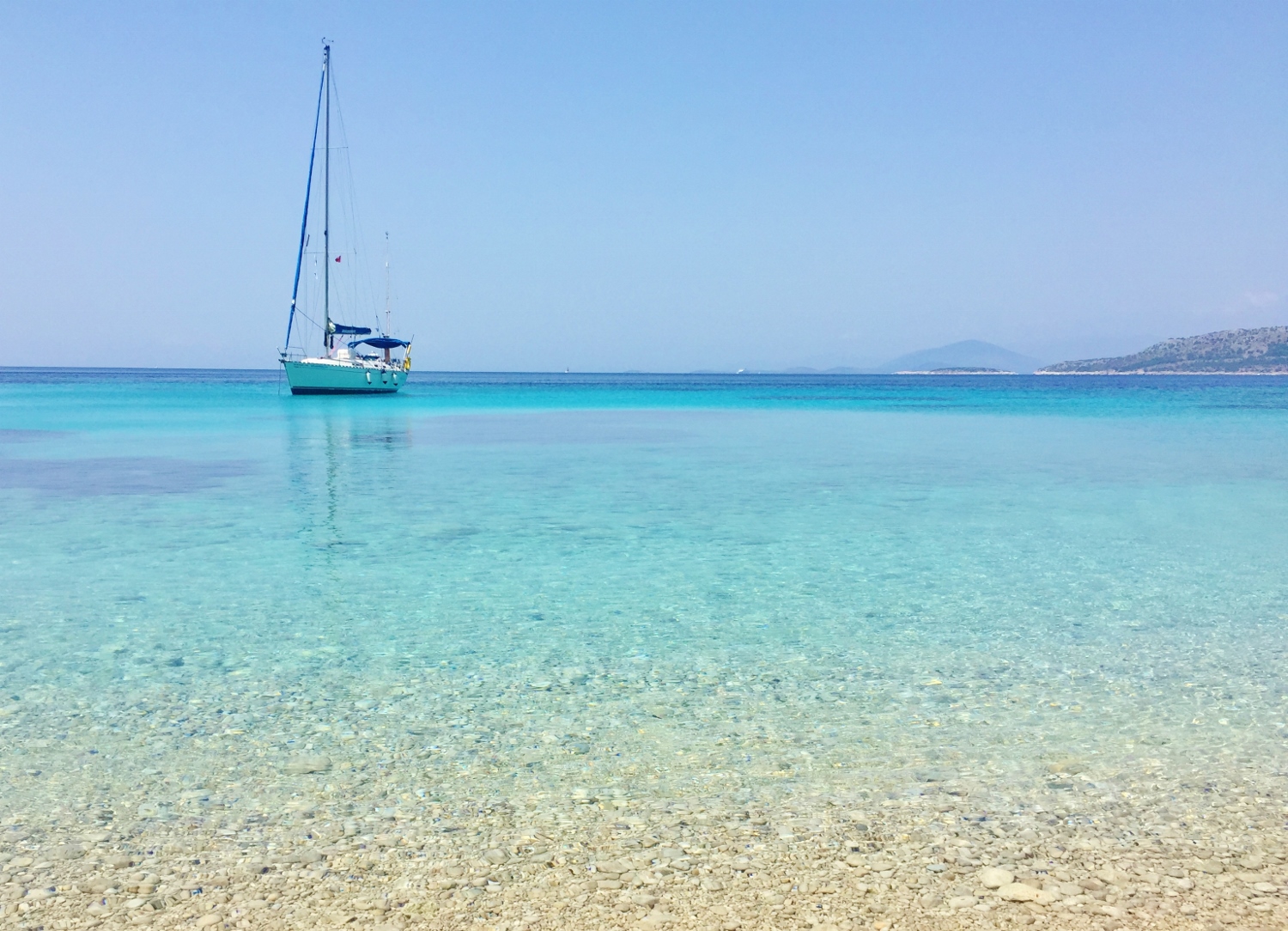 One final night and feasting on fish platters
I appreciated the mountainous hills that surrounded Plataria and it made for an especially memorable sunset. This accompanied with the platter of fish that we were served by Olga's restaurant rounded off what was a particularly lovely outing to Greece.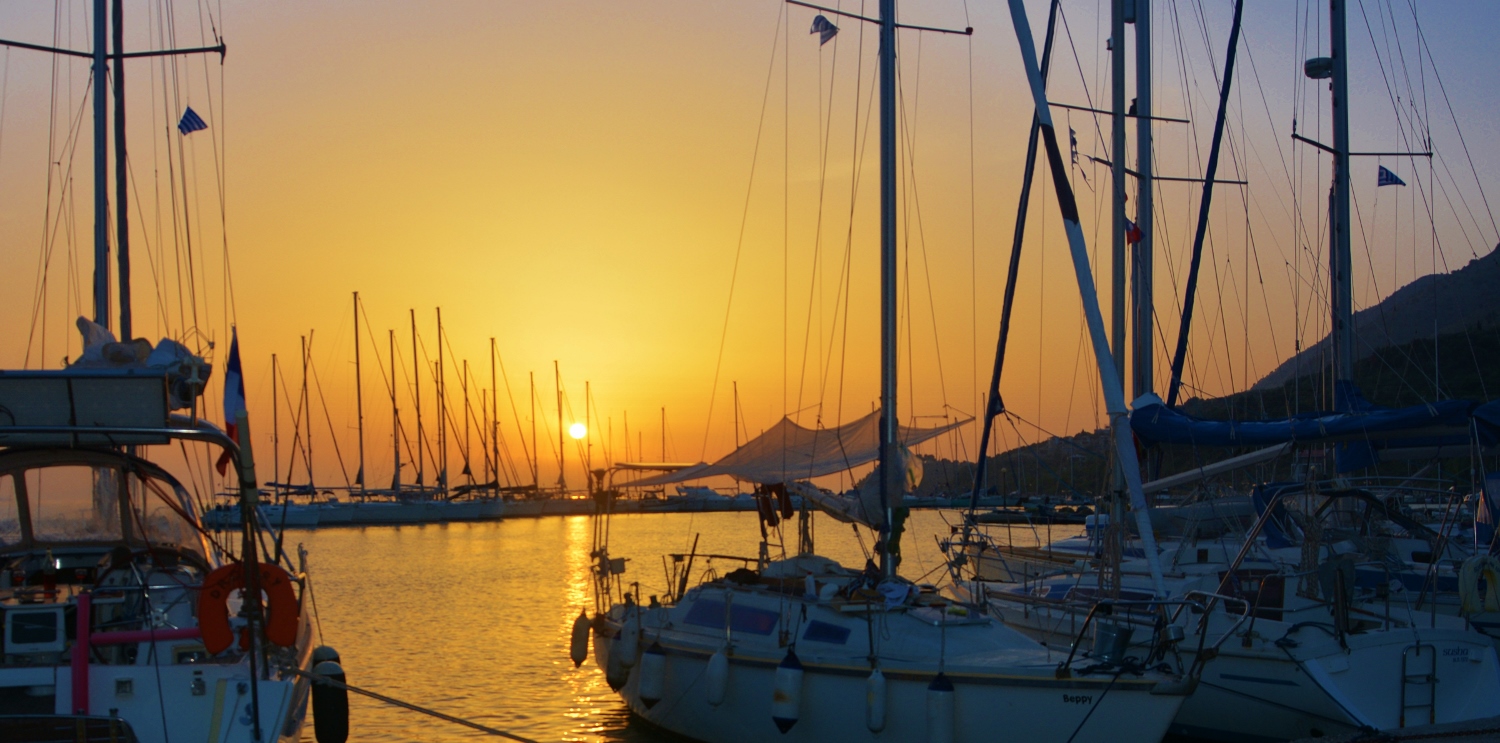 The trip proved to be useful, enjoyable and it provided me with a better understanding of how flotillas function and what a huge operation Sailing Holidays is. It was also a real advantage going to all these places with Charlie and Amy who know the area so well and could show us to all of the best places! I really look forward to my next Sailing Holidays expedition abroad!