Fact Box:
Yacht Name: Maria Christina
Yacht Type: Bavaria 44 Vision
Route: Rhodes – Kos, Dodecanese
Holiday Dates: 1st – 8th September 2018
Crew: 2 x ICC's, 1 Ex-Hostie & 3 Crew
---
Day 1 - Rhodes to Symi - 20 miles
We touched down in Rhodes early on Sunday morning, had a few hours kip on board and before we knew it we were roaming the back streets of Rhodes Old Town in search of a hearty breakfast. With bellies full we headed to the supermarket in the marina to stock up before our first leg across to Symi.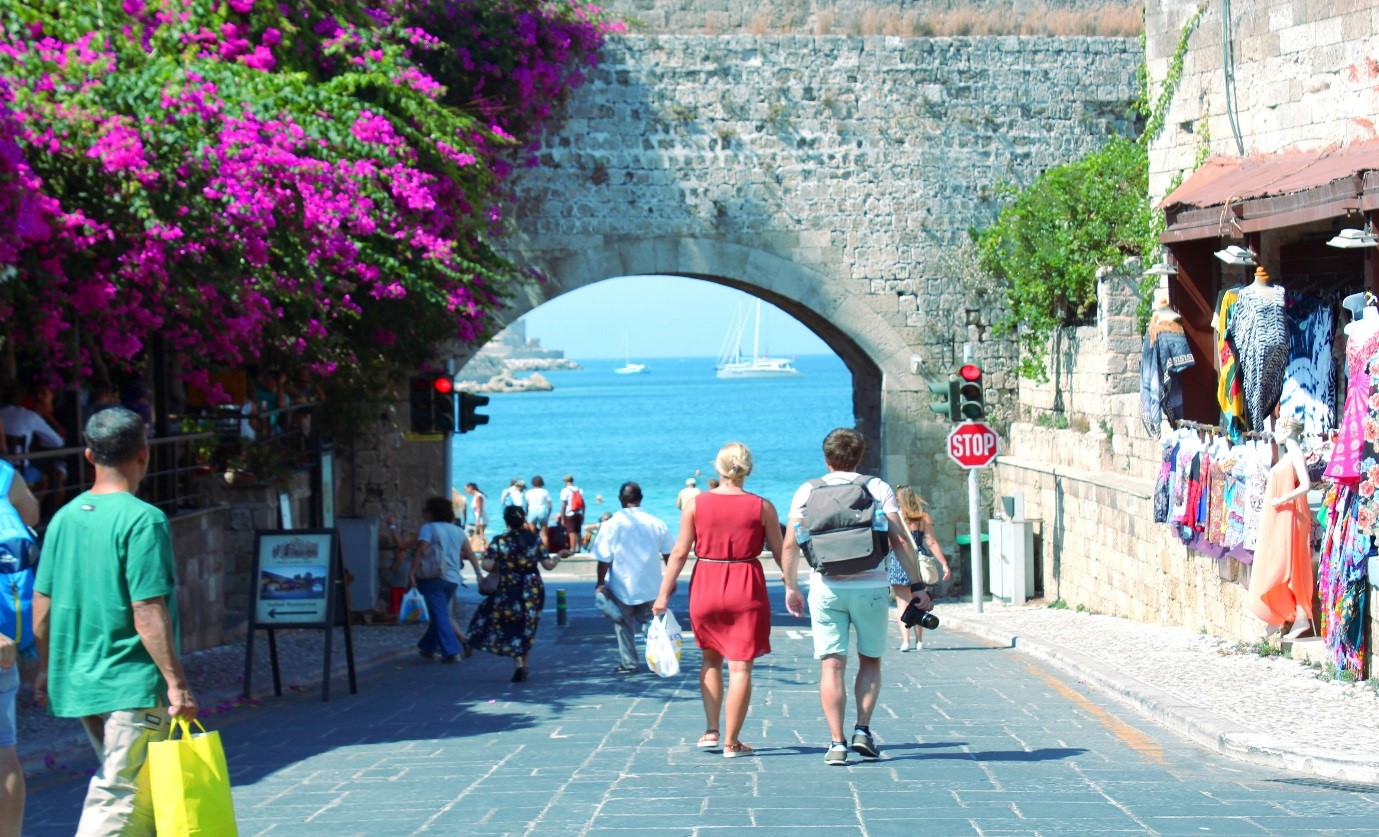 Anchor up and away we went! I immediately noticed how much more wind there was on offer in the Dodecanese compared to other sailing areas across the Greek Islands. My Dad was completely in his element as we set our 20nm course across to Symi.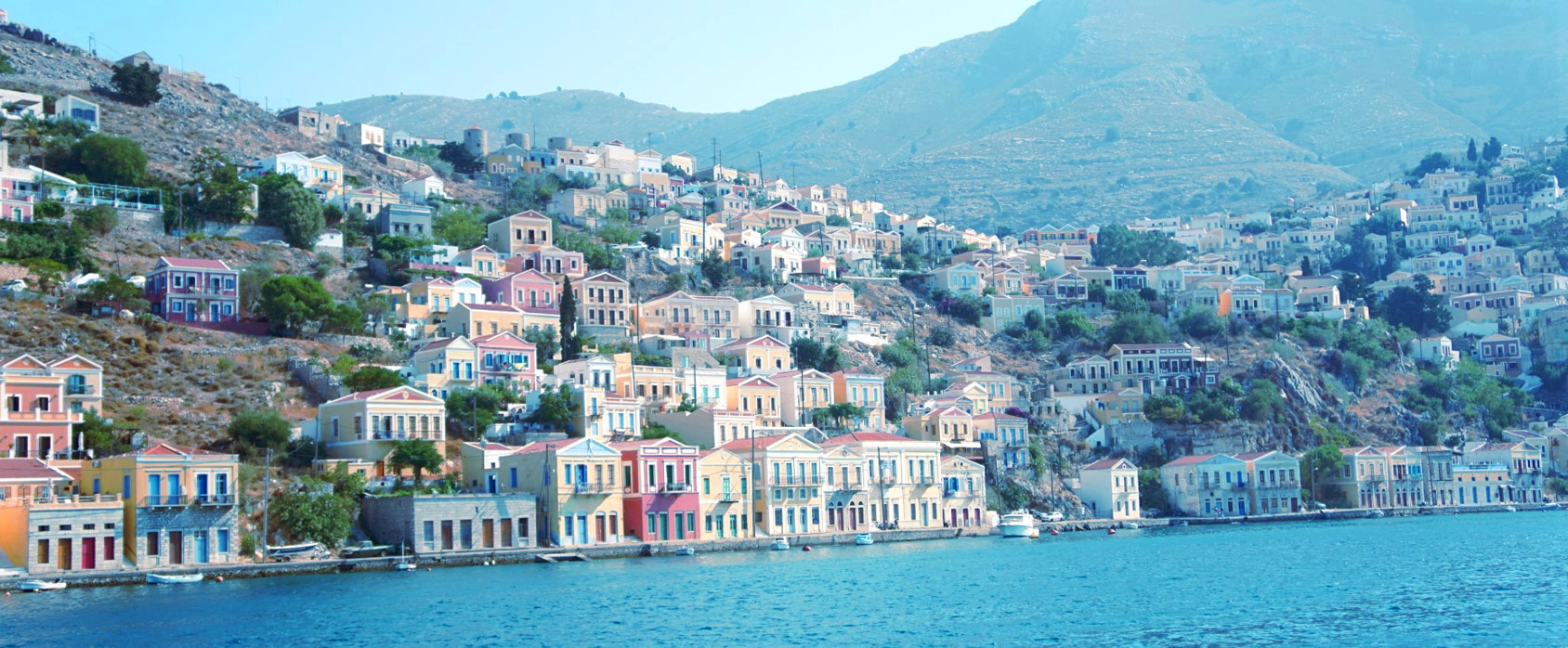 As we entered the harbour it was laden with beautiful houses from top to bottom, the valleys on the island are really steep and let's just say having the job of local postman wouldn't be one for the faint hearted... The architecture is truly amazing and it is a beautiful harbour to stay in. We had a fantastic meal of fresh seafood in a taverna just a stones throw away from our boat, it doesn't get much better than that!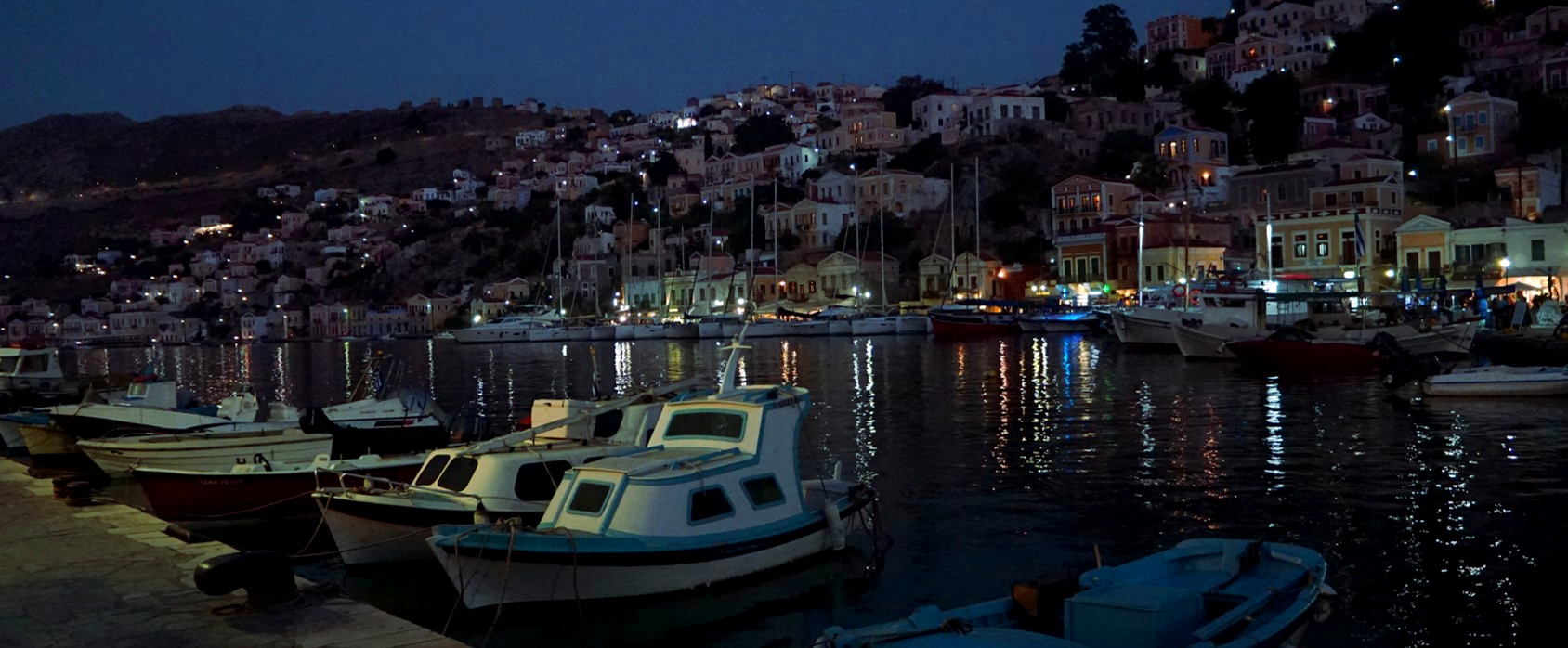 Day 2 - Symi to Tilos - 25 miles
We had our breakfast "on the hoof" consisting of local nectarines and Greek yoghurt while we admired the mountainous terrain on our way out of Symi harbour. The sun was beaming down and soon enough the sails were out to play!
After a fantastic sail we finally made it to the gorgeous and serene Tilos! It was our first night of the trip dropping the hook free-swinging in the bay. We were swimming around the boat until the sun went down and decided it was time to get ready to hop in the dinghy to head into the town. We meandered around the shops (including a thorough look in the local handmade jewellery shop!) before settling in to a locals' favourite taverna on the waterfront. We enjoyed a sumptuous mezze of starters to share (my favourite being the beetroot and garlic salad!) followed by some traditional Greek dishes including gouvetsi, stuffed aubergines and the renowned beef stifado.

After dinner we headed back to the boat for a few games of cards followed by some stargazing on deck with a little night cap - after all, it'd be rude not to!
Day 3 - Tilos to Nisyros - 15 miles
A peaceful night's sleep was had by all (the beauty of a night at anchor!) and Mum whipped up one of her famous omelettes to kick the day into gear! We had a slightly shorter passage today so we had a slower start than usual, we were very pleased to get in some more swimming time in the bay before setting off to Nisyros!
…Aaand we're off! We had a cracking sail reaching a giddy 8 knots no less! Dad and Uncle Brian were grinning like a pair of Cheshire cats! All the fine sail tweaking paid off on this occasion, I was truly blown away (excuse the pun)!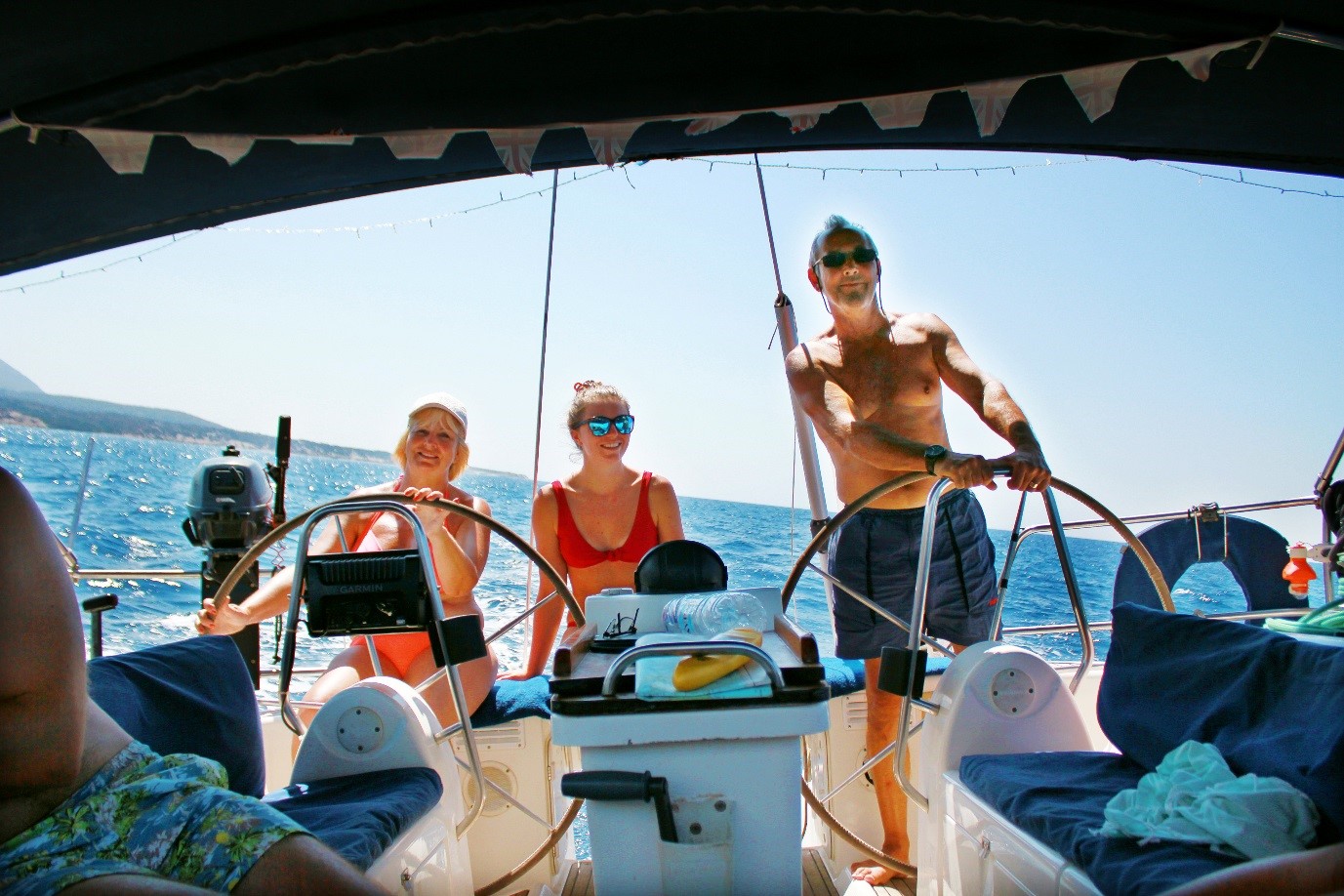 We moseyed into Nisyros harbour and parked up stern-to after another great day on the water. Just around the bay there was a lovely sandy beach to relax on and take a quick dip in the sea with the obligatory sundowner glass of house white - Yamas!

We found a lovely family run taverna for dinner, the owner Vicky recommended her best dishes for us to try, including mouth-watering fried cheese saganaki! We died and went to cheese heaven, it felt like I was back to being a Hostie on my seasons (where a fried cheese saganaki a day kept the doctor away! … Or something like that)! It was a full night of indulgence which left us all in food comas, so we rolled back to the boat and called it a night!
Day 4 - Nisyros to Kalymnos - 35 miles
With a big day of 35nm looming over us we were up at the crack of dawn (8am!) with the engine on and lines slipped! Another one of Mum's speciality breakfasts went down a storm. We ate once again "on the hoof" in the warm morning breeze on deck taking in our surroundings once more.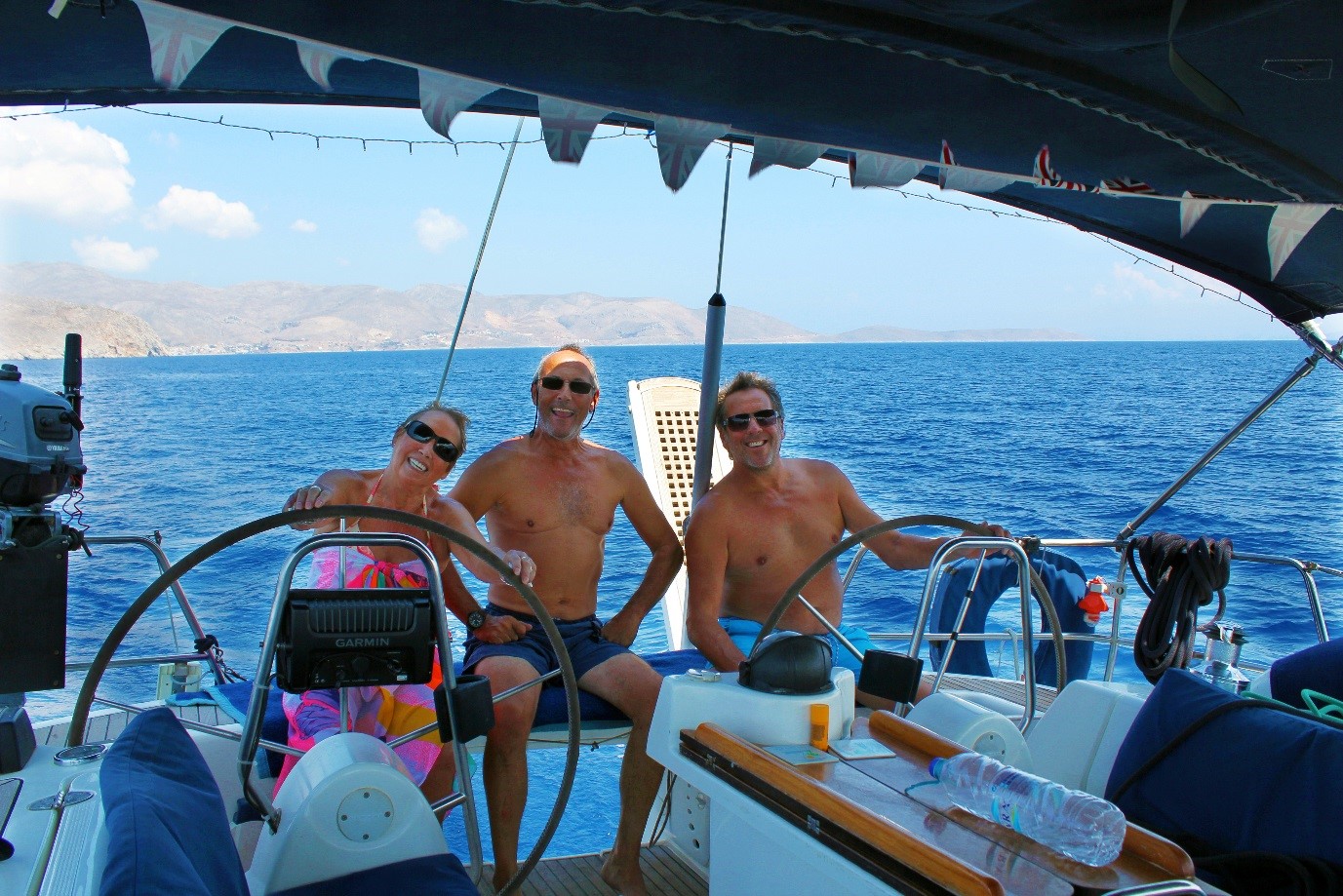 There was a lot more wind out on the water today clocking up to a whopping 28 knots! We had two reefs in and still reaching 8 knots with a fair lean on. As Kalymnos was in sight, Dad spotted something in the water, it seemed that we gained some friendly visitors… DOLPHINS!! They played in the bow wake for a good 10 minutes before heading off into the deep blue distance, always a magical experience!
We approached the mouth of the harbour at about 6pm and set up for a stern-to mooring; we glided into a spot on the main quay and we were parked right across from a few tavernas. One of which had an outside grill cooking souvlakis – with that glorious smell wafting its way into our cockpit we knew exactly where we were heading for dinner! After an evening of fine grilled meats and fish we (again) rolled back on board, played some cards and turned in for the night.
Day 5 - Kalymnos to Pserimos - 10 miles
Another bright and sunny morning welcomed us in charming Kalymnos. We started our day with a trip to the local bakery to pick up some breakfast, you can't be in Greece and not pick up a delicious cheese or spinach pie after all! With appetites fulfilled we stocked up the boat for a short passage across to Pserimos.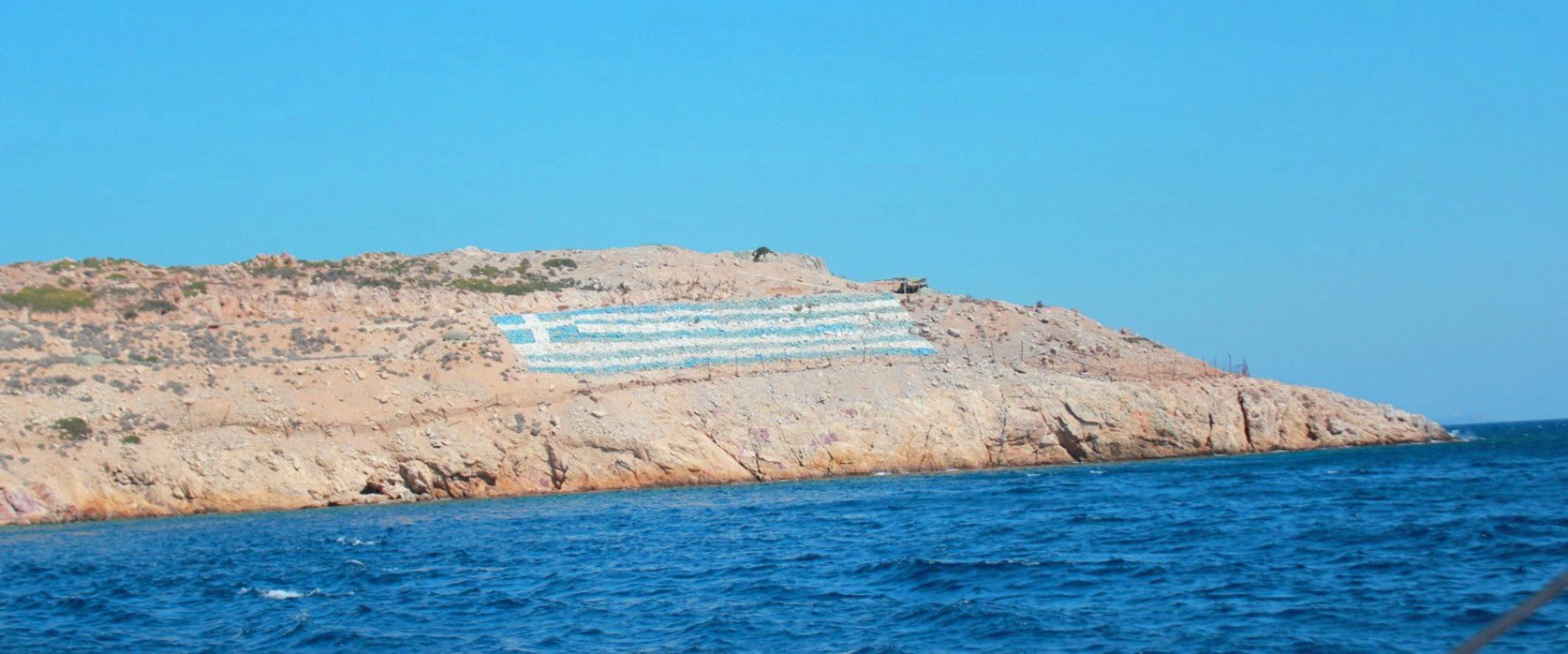 One thing I noticed about sailing in this area is that they paint the Greek flag onto the side of each island so you know you're in Greek waters. In this area you're a stones throw away from Turkey so it's always good to know your surroundings if you ever find yourself without a chart!
We made our way around the headland and turned into an absolute paradise, Pserimos! I'd never seen such an aquamarine harbour before, it was simply stunning! There was a small quay to tie onto and then we walked around to the golden sandy beach for an explore. There were a few beach bars and tavernas to choose from and one place had the holy grail of Greek afternoon (or late night) snacks… the famous pita gyros!! I enjoyed every bite and then laid out on the beach soaking up some afternoon rays with the odd dip in the sea to cool down - bliss!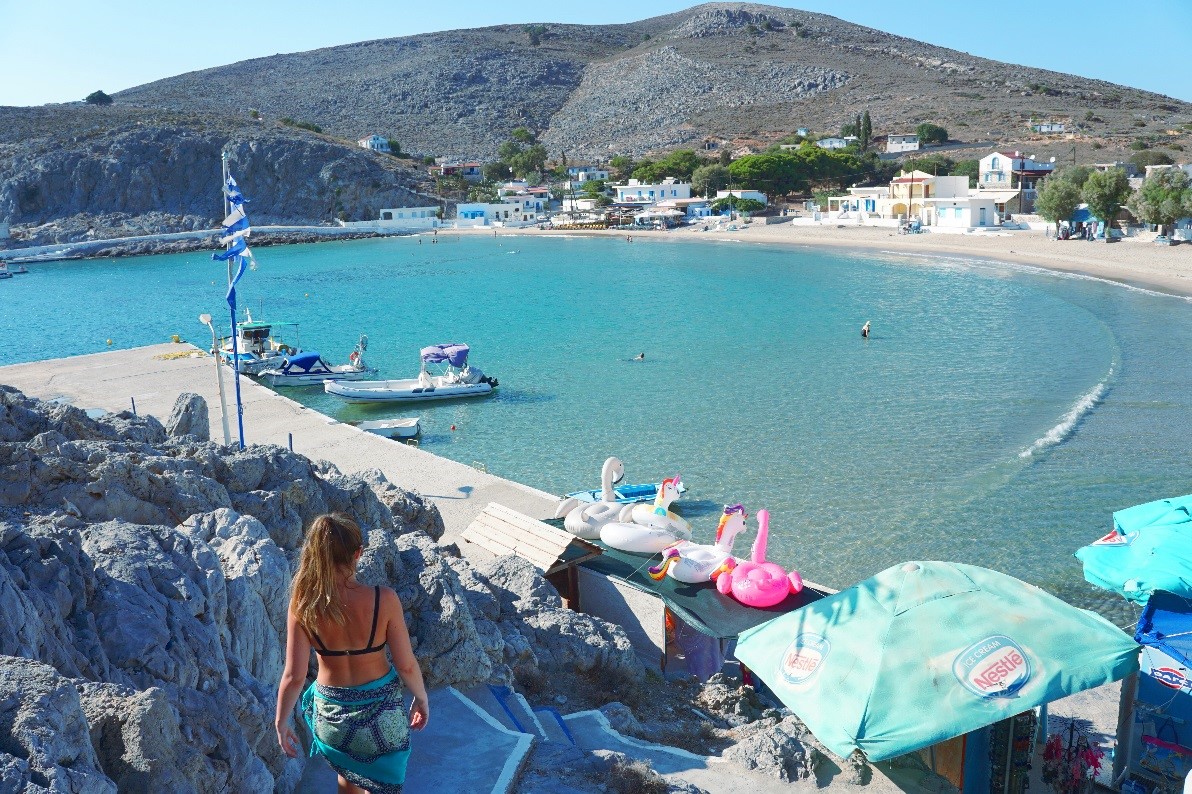 We headed to a beach bar for a few sundowners before strolling across the beach to the taverna for dinner. We had a fantastic meal including the most impressive dish of them all, seafood linguine served in a shell! We then headed back to the boat for a few more drinks before we called it a night.

Day 6 - Pserimos to Kos - 9 miles
The sun had its hat on this morning and as it was our last day before heading back to base, we decided to head round to a nearby bay to drop the hook for brunch. It was time to use up all the supplies on board so we had a very colourful meal leaving very little in the fridge and cupboards! We enjoyed a lazy afternoon in the sunshine with the odd splash around in the sea taking in the surroundings. It was time to head off, it just so happened that there was an afternoon breeze for us to have an exciting sail across to Kos, ideal!

We tied up in the marina, raised our glasses to a fantastic week exploring a brand-new area and got ourselves ready to hit the town to celebrate our final night. We headed to a bustling taverna with live music, plenty of wine, fantastic food and even some Greek dancing! What a night!
Day 7 - Kos Town
The next morning the Maria Christina crew were all a little jaded… We were up early doors to pack, hop off the boat and spend the day in the town before our flight home that evening. We went in search of breakfast to start our day and then we got lost in the streets of gorgeous Kos Town. We took refuge at a beach bar for a few hours in the afternoon to get those last rays of glorious Greek sunshine, moseyed around the shops and finally had an early dinner in a beautiful taverna in town before heading to the airport!
We had one final glass of wine at the airport to toast a wonderful holiday and we were back to reality as quick as a flash. Where did that week go?!
---
If you'd like to read more about different sailing areas in Greece check out our page for Bareboat Yacht Charter in the Greek Islands.