2016 Photo Competition Round-Up
We think that 2016 was our best year of entries so far! We have been running our Photo Competition for 5 years now and the standard just keeps getting better and better. For those of you that haven't seen the winners of this years competition, we thought we'd put them all together in one place, for you to see.
This year we split the competition into four categories, SEA, SAILS, SUNDOWNERS and SHOWREEL. Read on to see the winners of each category...
SEA
From Greece's amazing wildlife and snorkelling snaps to your favourite photos of you taking the plunge!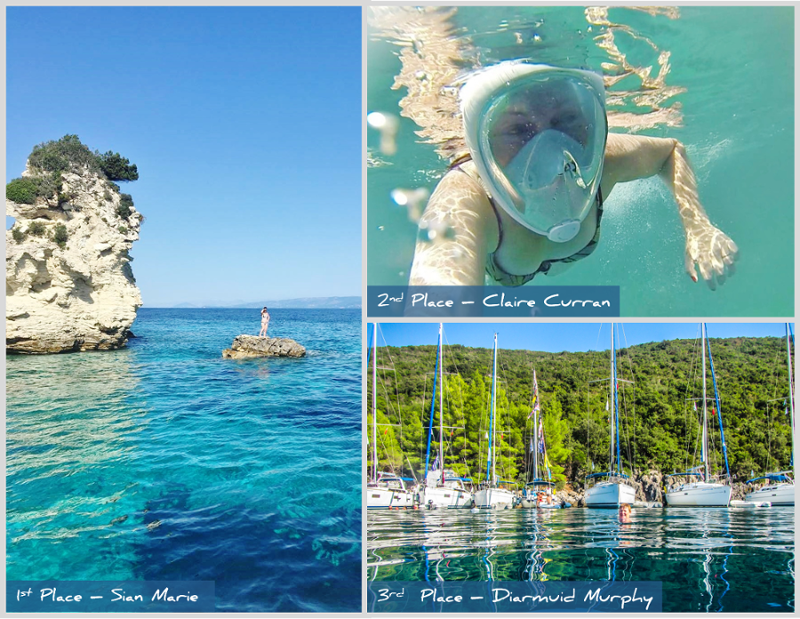 1st Place - Sian took this picture whilst sailing on our Paxos Flotilla. It looks like she made the most of the famous emerald waters of the North Ionian.
2nd Place - We are feeling a little jealous of Claire's full face snorkel. We might even invest in one for our sailing adventures this summer!
3rd Place - Diarmuid took this gorgeous shot whilst sailing in the Saronic Islands. If this doesn't make you crave a cooling dip off the back of your boat, then we don't know what will!
SAILS
Anything from anchoring up, to setting the sails...or your favourite skippering pose (we know you've got one).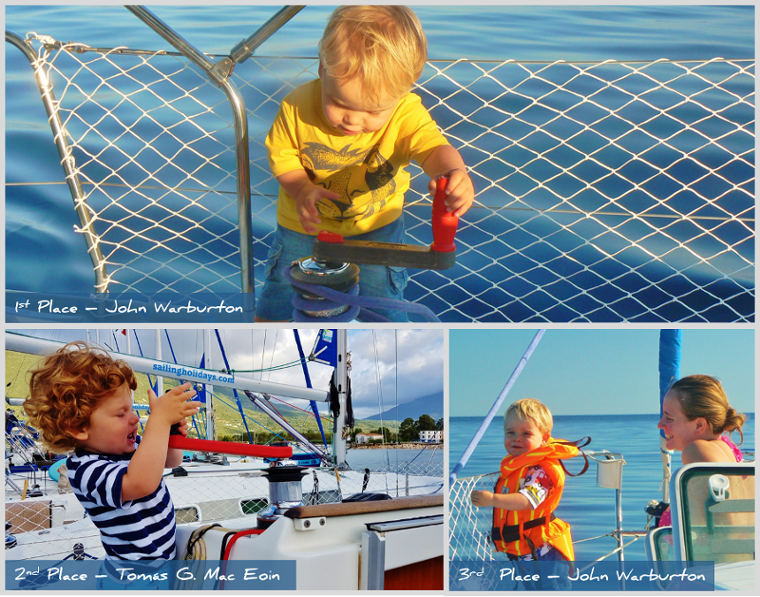 1st Place - It looks like John & Ruth have Ethan in a good training routine to become a fully-fledged crew member before long!
2nd Place - Tomas came second in the battle of the babies! His winch technique looks to be coming on very well.
3rd Place - Little Ethan managed to win your hearts with his Skipper's pose.
SUNDOWNERS
A favourite spot for sundowners, a top taverna for tzatziki and your illustrious crew enjoying Greek hospitality.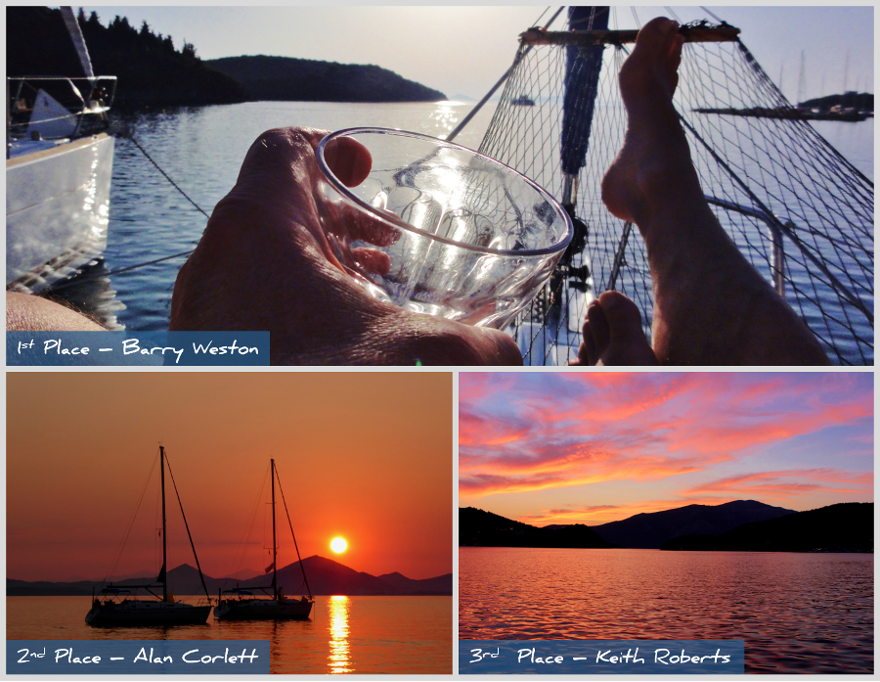 1st Place - Barry seems to have found the perfect spot for an afternoon sundowner! This is a particularly good spot to take in the sunset at Sivota Mourtos.
2nd Place - The Saronic Islands are some of the best for sunsets and Alan has captured it perfectly.
3rd Place - What is it they say about red sky at night? Sundowners delight? Keith and his crew were certainly treated to a delightful sky for their sundowners.
SHOWREEL
Your Sailing Holiday videos – from short snaps with your Samsung to GoPro masterpieces.
Winner for Flotilla Entries
Rosie Stafford - October Half Term Flotilla
Winner for Yacht Charter Entries
Dan Fowkes - Croatia Charter
We loved seeing all of your entries this year! Keep your eyes peeled for our 2017 Photo Competition, opening at the end of this year.