SOUTHAMPTON BOAT SHOW: 11TH - 20TH SEPTEMBER 2015
A huge number of you came to say g'day and book your favourite dates for the 2016 summer sailing season!
A few of our Greek team came over including shorebased skipper Cactus, RYA Trainer Tom, Boat Builder Tom and our Greek Manager Janine, as well as Charlie, Amy, Bex, Liam, Hannah and Henry from the London office. Abby and Sam from our Bareboat team were also there and took more bookings than ever before!
We took well over 100 bookings during the Boat Show week which means things really are hotting up for next year! Thank you to everyone who stopped by to say hello. It was fantastic to see you all and hear about your holidays, as well as helping you plan the next ones!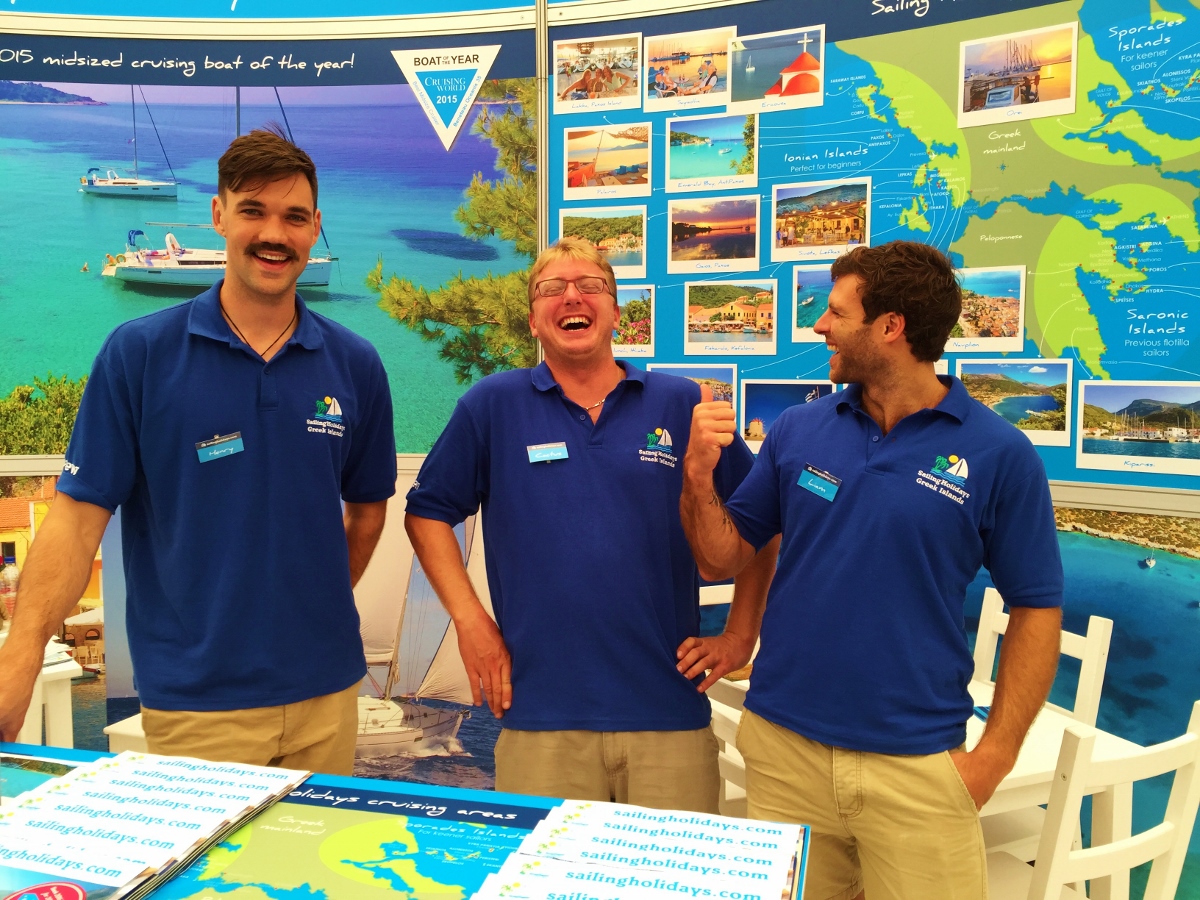 Henry, Cactus & Liam at the show...we're still wondering what made them laugh this hard! Any ideas?