368 of you have already booked for 2018!
We have been having a rough count up and are chuffed to find that over 300 of you have already booked your flotilla sailing holiday for 2018. That is over 1000 lucky people already looking forward to sailing next year. With popular routes and dates already filling up there is no time like the present to get planning ahead. We love your calls - from those of you who have recently got back...to those of you calling us from your cockpit in the sunny Greek Islands! The day after the Southampton Boat Show (25th September) we will bring in our 2018 prices. Read on for our top tips for 2018 and the perks of getting booked early.
The perks of booking early
1. Booking early ensures you secure the route and boat that best suits you! 
2. You will always get the best price by booking early. We are currently booking 2018 holidays at 2017 prices. As of 25th September we will be using our 2018 prices
3. If we have boats available for upgrades, you will be first in line, if you were the first to book.

Our Top Tips for 2018
Now into the fourth year of running, our Adventurous Saronic Island Flotilla with its slightly longer days, cruising down the plush Peloponnese coastline, is going from strength to strength. As more and more boats move into Greek waters it is tricky to find quiet harbours, especially in peak summer, but this area seems to remain our little secret! Due to popular demand we are starting this flotilla earlier in 2018. Dates that book up the fastest are June and September so be sure to get in there quick.
Our most popular flotilla for keener sailors, the Sporades Islands remains a firm favourite, with fantastic anchorages and even better wind! If you are looking to sail in late April and avoid the summer heat, this flotilla starts the earliest, on Friday 27th April 2018. There are already bookings rolling in for these dates in particular so, if spring sailing in the Sporades is on your wish, list give us a ring!

With 3 RYA boats, 6 brilliant instructors and the addition of our VHF course (a requirement to charter a boat in Croatia) our little RYA school is growing somewhat! We are now taking whole boat bookings, as well as booking individuals and couples on to shared course boats. So if getting qualified is on the to do list - 2018 could be the year!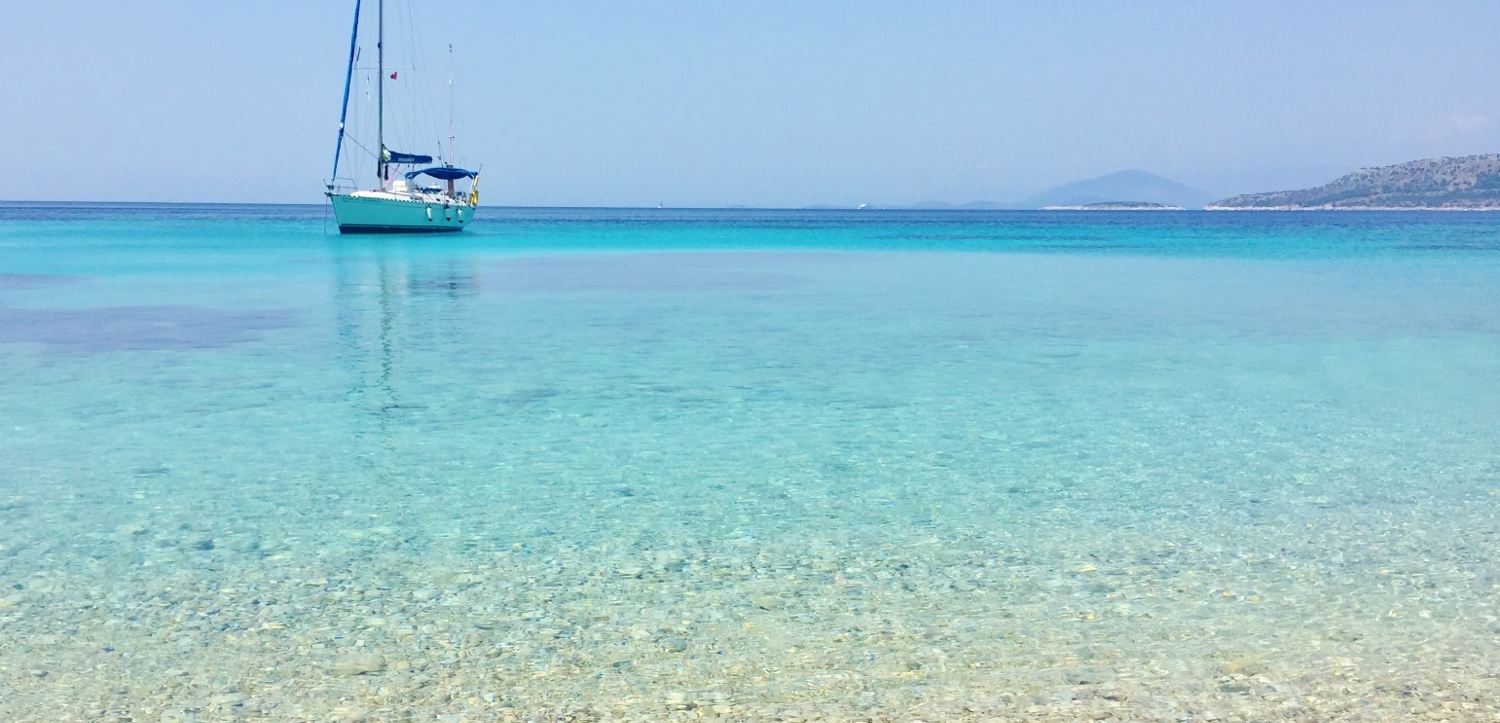 Our One Week Lefkas Flotilla will be starting and finishing at our base at the Iris Hotel in Nidri in 2018. This means an easier start than ever before for beginners or for those looking to introduce family and friends. Relax in the pool at the Iris Hotel as soon as you arrive and let the stresses and strains of everyday life drift away with the breeze...