The Ultimate Gift Guide for sun worshipping sailors
We're talking about the sailor who simply comes along for the ride (quite literally) - armed with a bikini, sunglasses and (crucially) a good book! Tacking simply isn't on their radar, unless of course it means a better view. They can be found; glued to the foredeck of the boat avoiding any of that hard work you real sailors do! Here is our gift guide for the (often tricky to please) loungers...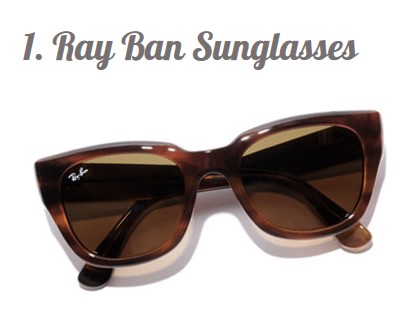 A must for every sun worshipper - particularly one heading out on the water! The reflection of the water can double the strength of the suns rays making sunglasses extra important when out sailing.
Polarised lenses are a brilliant option to reduce glare and these Cat Eye Frames from Ray Ban are the hottest trend this season.
Although they are pricey, good sunglasses are an investment. A really good pair should see them through a week on the slopes as well as a week sailing.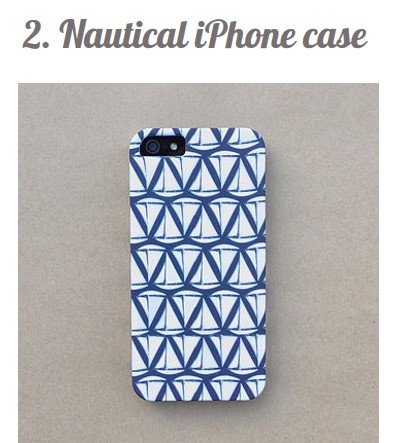 The ideal gift for keeping their phone looking stylish and safe from bumps on board. This case also acts as a subtle reminder of sailing holidays gone by and of course those to come!
These nautical cases have been exclusively designed by Apple Cart for Not on the High Street. This is just one case, part of a whole collection for anyone who has a serious love for everything nautical (like us).
No need to push the boat out for this option...at £15 it makes a perfectly affordable stocking filler. Not only will they be the talk of the taverna, you (hopefully) won't be walking the plank!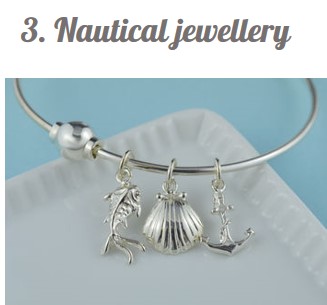 If your sunworshipper is also a bit of a glamour puss, we suspect nautical jewellery could go down just as well as that Christmas morning bucks fizz!
We love this sterling silver charm bangle from Lily Charmed. The best part is that each bangle can be personalised with a number of nautical charms ranging from anchors to starfish.
They also have a range of Christmas and Winter themed jewellery for any non-sailors in the family. Something shiny never fails to impress!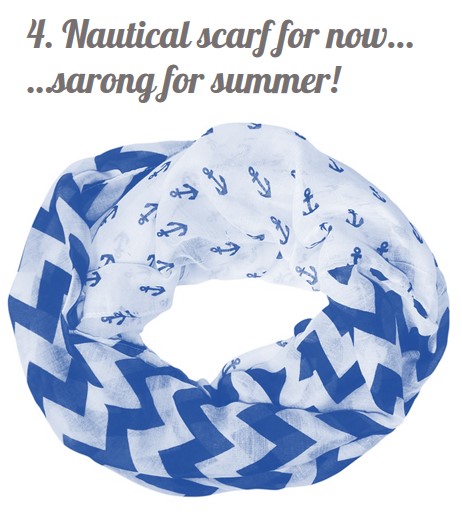 This gift is a particularly good one for both summer and winter! A nautical scarf is great to wrap up with until, of course, that ever elusive British summer reappears.
Light scarfs like these can also double as sarongs for summer holidays! Perfect from taking you from snorkelling to sipping in style. Like two presents in one...
Here are a number of options to suit all budgets:
£10 from Vera Moda
£14.99 from Joules
£160 from Escada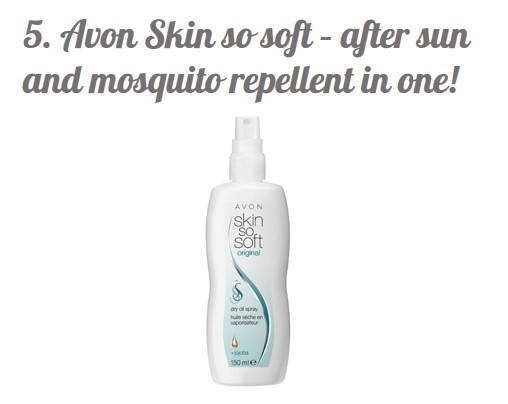 Slightly less glam than the rest, but this present has hidden qualities that require a little explanation. Avon's Skin so Soft Dry Oil Body Spray (in the original scent) incidentally works in more ways than you would expect.
Apart from the obvious moisturising benefits this little bottle also fortuitously keeps away pesty mosquitoes! That golden tan doesn't look so good covered with red blotchy bites.
Available direct from Avon for only £2.50 or locally in Greece from our bases (if you think it is a little early to stock up now). A holiday must for anyone who prefers the scent of gentle pine to eye wateringly smelly deet repellent.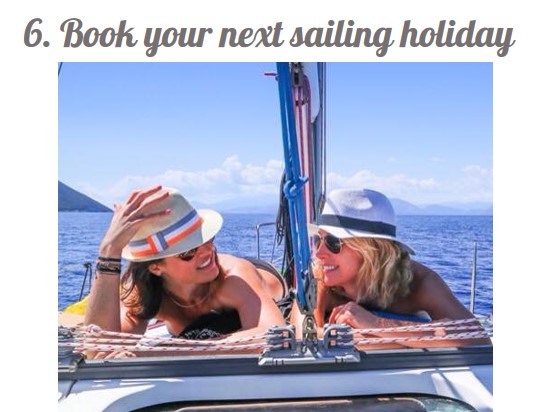 OK...so we know we're bias. But if you really want to blow them out of the water (pardon the pun) then why not go crazy and surprise them by booking your next sailing holiday?
The pros? The deposit is only £200 per person, you save on all the faffing that comes with busy christmas shops, wrapping and hiding the gifts. Last but not least, it is bound to be the show stopping present come Christmas Day. Who can beat a week of relaxation, on a yacht, in the sunshine? And of course the opportunity to top up that all important tan!
Go on... give us a cheeky call for a chat to see what we can come up with: 020 8459 8787 or email This email address is being protected from spambots. You need JavaScript enabled to view it.