The Ultimate Gift Guide for Sailors
Gift buying can be tricky at the best of times! But what to buy a sea dog who would prefer to be out on the water than stuck indoors come Christmas day (if only the British weather wasn't so...well...British!).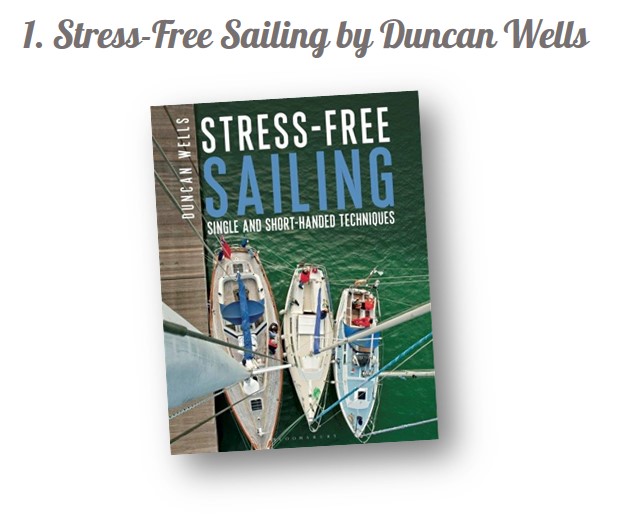 The first suggestion we have is this excellent book by Duncan Wells. "By definition couples sailing alone have to do everything for themselves. They leave the berth, set the sails, helm the boat, navigate, trim the sails, anchor, pick up mooring buoys, enter harbour, moor up and all without the help of any extra crew. So they need to carry out these manoeuvres efficiently and effectively, with as little physical effort as possible..." and here is a guide to how to do it! Without falling out with your crew.
Other fantastic options if your skipper is also a bit of a book worm can be found at The Mariners Library...thanks for the suggestion Ian Edmendson!
You can buy Duncan's book on Amazon here. We'll also let you into a secret...get in touch with us and we can get a personalised copy signed by the author himself! Just drop us an email to This email address is being protected from spambots. You need JavaScript enabled to view it. .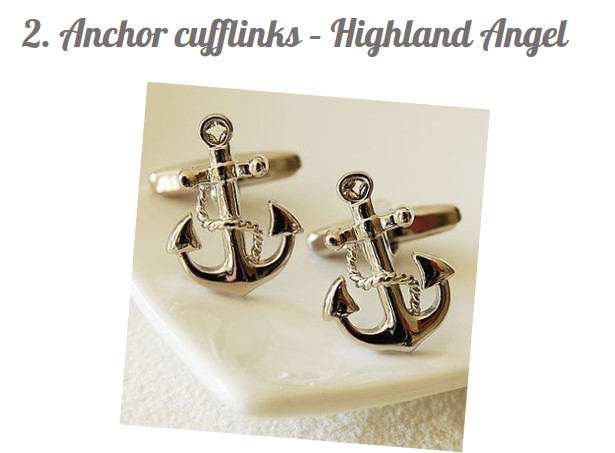 For the more discerning skipper! These anchor cufflinks are a rather smart addition if you manage to get them out of their sailing gear! If anchors aren't your thing Highland Angel have a number of other options available ranging from subtle sailing boats to more prominent propellors starting at £16.
So for something a little different this Christmas have some fun with your finishing touches. The perfect stocking filler? We think so!
Highland Angel is all about having fun with a contemporary take on classic pieces. Their jewellery can be personalised so a great option for unique pieces which will (with any luck) become treasured keepsakes.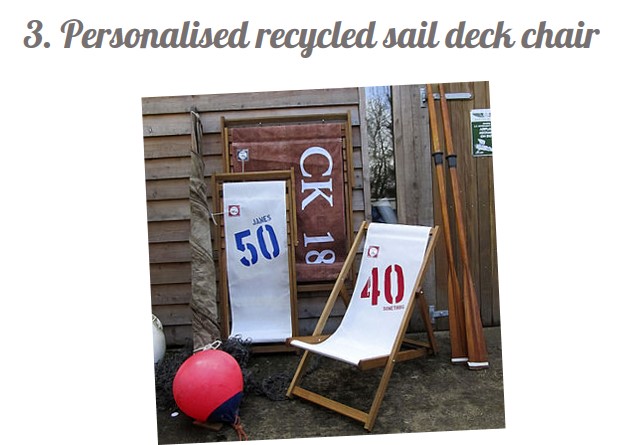 Perfect for the laid back skipper! The Great British Deck Chair... A national institution in its own right and reinvented by Reefer with a recycled sailcloth sling. What a genius idea?
Slightly too big for the stocking this one...and you might even struggle to get it under the tree! But a fabulous addition to the skippers gift list none the less. This charming chair can be personalised by Emma and Mark at Reefer Sails to include names and numbers.
All sails are recycled and you can even trace the provenance of your sail cloth - perfect if your skipper is eco-conscious.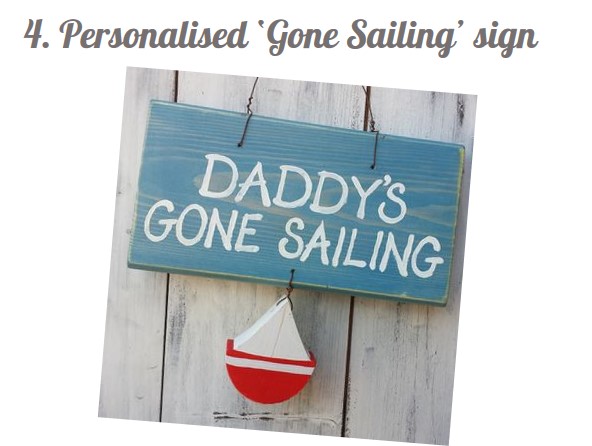 The perfect present for someone planning the sailing trip of a lifetime...this handmade and hand painted personalised sailing sign, makes a quirky gift for any keen sailor!
We know what you might think...but we aren't stereotyping! We know Daddy may not be the sailor and so each sign can be personalised with a name or pattern.
The signs are made by Giddy Kipper, in an old malthouse in rural Lincolnshire. They are inspired by the sea and family holidays. We love the sound of this...Sign us up! (sorry). Click here for more options from not on the high street.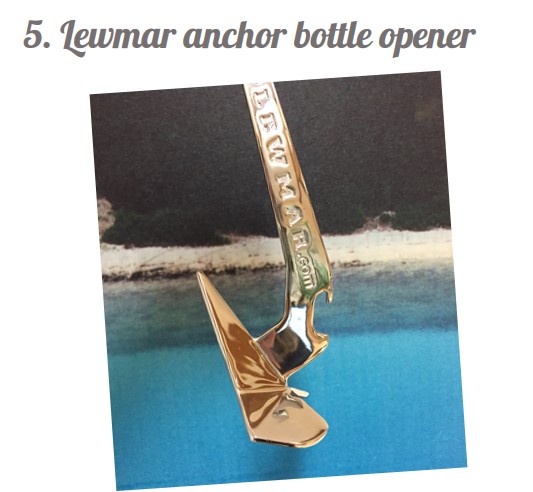 This is one of our favourites. The perfect size for a stocking filler. This novelty bottle opener from Lewmar is the ideal present for any skipper who enjoys a lunchtime beer or two (we don't know many who don't!). We have one in the Sailing Holidays office and can confirm that it works a treat!
You can get your hands on one for just £14.95 at Force4 Chandlery. Made from mirror-polished stainless steel, this bottle opener is a perfect replica of Lewmar's well-known Delta anchor. The perfect gift for the boater who has everything!
It reminds us of the bow anchors on our flotilla boats and spending lazy lunches at anchor, swimming, eating and whiling the time away. Like bringing a little bit of your holiday home!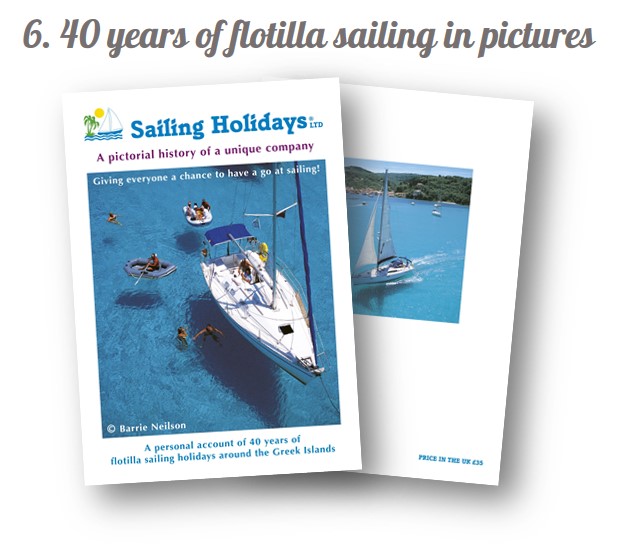 This one is a little big for a stocking filler but would make an excellent present for under the tree. Written by Barrie himself, this book takes you through the last 40 years of flotilla sailing! From when the company started with Jaguar 27's to the modern day boats and holidays on offer today.
It is a brilliant coffee table book that offers a unique insight into the industry and the team that made Sailing Holidays what it is today. A must for any keen flotilla sailor!
Sound like your cup of tea? The books are available for £35 (including postage). Simply give us a call on 020 8438 1122 or email This email address is being protected from spambots. You need JavaScript enabled to view it. . If you would like a personalised signed copy please simply ask!
Got any better suggestions? Get in touch on our facebook page!
Merry Christmas from the team at Sailing Holidays!