A SAILING HOLIDAY IN THE DALMATIAN ISLANDS!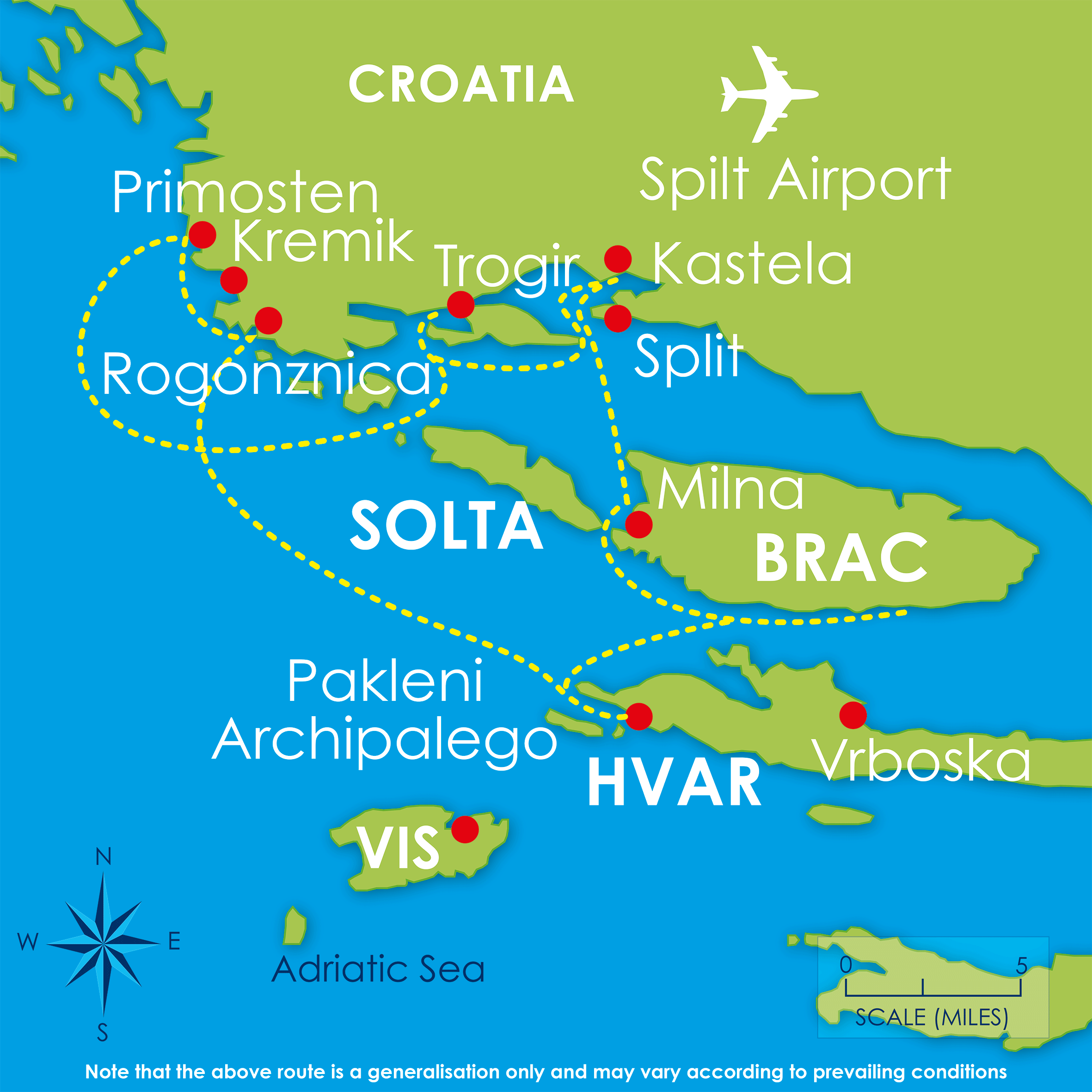 As all our flotilla boats in September are fully booked (gasp!) we thought we would give you the opportunity to explore a new country, within the comfort of one of our flotillas! Our first ever pop-up flotilla took place in September 2015 and went down a storm. The fantastic lead crew: Mike, Sophia and Skinny made sure the week was a success exploring bays off the beaten track as well as the larger historic towns. Keep your eyes peeled for more pop-up options in 2016!
WHY CROATIA?
Having sailed here for a number of years we know first-hand the Dalmatian Islands offer fantastic sailing, clear waters and a real chance to get away from it all...
WHAT IS THE AREA LIKE?
The Dalmatian Islands are the archipelago that lies between Split in the North and Dubrovnik in the South. Crews who believe 'variety is the spice of life' will find the Dalmatian Islands an absolute pleasure; from serene overnight anchorages to buzzing towns with historic harbours (...there are even a few fancy marinas thrown in for good measure!).
WHAT'S THE WEATHER LIKE?
With highs of 24°C and a sea temperature of 23°C Croatia offers a fantastic location for some late summer sailing. Gentle morning breezes grow to more exciting sailing in the afternoon.
SOUND LIKE YOUR CUP OF TEA?
If so, give our team a call on 020 8459 8787 or drop us an email to This email address is being protected from spambots. You need JavaScript enabled to view it. . We are currently taking details for an exclusive pop-up flotilla waiting list. Those on the list will be the first to know where we will be popping up in 2016! If you would like to read more on our new pop-up flotilla format you can click here.